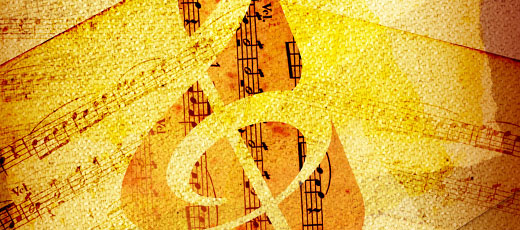 Les Luthiers. This French term was made internationally famous by a group of Argentine musicians-actors.
The curtain opens. An empty stage appears before the audience and in single file 5 men, dressed in tuxedos, enter. The audience rise to its feet, applauding, cheering, shouting and whistling. Les Luthiers have just taken to the stage. Now the spectators will settle down to enjoy a performance which will leave them smiling, laughing, guffawing and unleashing their inner comedians and geniuses and inevitably leaving them wanting more.
This comic/musical group from Argentina, who have been performing together for almost 50 years, is a cultural icon in the Spanish-speaking world. Tickets for their shows, which are always performed in theaters with large seating capacities (with some exceptional performances having taken place outside) throughout the Hispanosphere from Buenos Aires and Mexico City to Montevideo and Madrid, sell out within a few hours of being put on sale. The group's fans eagerly await the next performance by their idols and, although a lot of their shows can be found as sound recordings or on DVD, this quintet's followers would sell their souls to the devil to get their hands on tickets for the next show.
A luthier is, originally, a professional craftsman who makes string instruments. Since being founded this Argentinian group has been characterized by their use of informal instruments made from everyday objects, which they and their team make, test and then play during the performances.
During the sixties of the last century almost every Argentinian university normally had their own choirs. Outside of their rehearsals the members of these vocal groups used to prepare musical jokes which they could use to break up their interchoral gatherings with humorous interludes.
In 1965, a University Choral Festival took place in San Miguel de Tucumán, in the Northwest of Argentina, during which a young group of university students performed a humorous/musical show where they played a series of nonconventional instruments. This comic concert had the song la Cantata Laxatón as its centerpiece whose lyrics were based on the pamphlet of a famous laxative drug. They were very successful and they were asked to repeat the show at Argentina's Colón Fine Arts Theater. They performed as I Musicristi, which remained their name for two years. In 1967, the group separated and 5 of its members formed Les Luthiers, which is still what they are called today.
During the first years of their professional career, the group performed throughout Argentina. In this era some of their shows included Les Luthiers cuentan la ópera (1967), Blancanieves y los siete pecados capitales (1969), Opus pi (1971) and Viejos fracasos (1976). From 1977 onwards they began to tour around the world going to Uruguay, Venezuela and much later to Spain and Mexico.
More or less every two years this group creates a new show, and tours around the Spanish-speaking world's different theaters always performing works by their fictitious lead composer called Johann Sebastian Mastropiero. He is a character, created by the group, who keeps the audience entertained during the show's scene transitions and whose life and anecdotes provide the plots for the stories which this group sing about, tell and act out. Here is a link for the 2009 show Lutherapia, which serves as an example of what we are talking about.
The current quintet known as Les Luthiers has remained the same since 1986 and it is made up of Carlos López Puccio,  an orchestral and choral conductor and a university professor with a degree in orchestral conducting; Jorge Maronna ,a composer, arranger and guitarist; Carlos Núñez Cortés, who holds a Ph.D. in chemistry while also being a concert pianist, composer and arranger; Daniel Rabinovich, a guitarist and drummer who graduated with a degree in Law and Notary and Marcos Mundstock, a broadcaster and copywriter who is the only nonprofessional musician out of the 5 members of the group.
Some of Their Informal Instruments
Violata, or a viola made out of cans: A viola whose sounding board is a painted can.
Lirodoro, a seat lyre: A lyre made out of a toilet seat.
Tubófonosilicónicocromático: A kind of pan flute made with test tubes which are filled with silicon so that they produce different sounds.
Gom-horn natural: Like a trumpet, it is formed out of a garden hose, a funnel and a trumpet mouthpiece; it has two varieties, the gom-horn with valves, which has trumpet valves, and thegom-horn da testa, whose end is attached to a helmet worn by the performer.
Dactilófonoor typewriter: A typewriter where the keys hit aluminum tubes producing a sound like a xylophone. And they have more than 40 other instruments.
The 40thanniversary
In 2007, on the occasion of their fortieth anniversary, Buenos Aires named them "Illustrious Citizens of the city." The Spanish government granted them the Commander by Number award, a grade of the Order of Isabella the Catholic and the highest decoration bestowed upon foreigners, giving them the title "Ilustrísimos Señores." In the same year, to again celebrate their 40thanniversary, they performed an open-air recital called Cuarenta años de trayectoria in Buenos Aires's San Benito Park attended by more than 120,000 spectators.
On 7th September 2012, the Spanish government gave them naturalization papers thereby granting them Spanish citizenship, an award only given to people of exceptional merit.
As of 2014 with their latest project, Viejos hazmerreíres, they are continuing to delight their fans throughout the Spanish-speaking world.