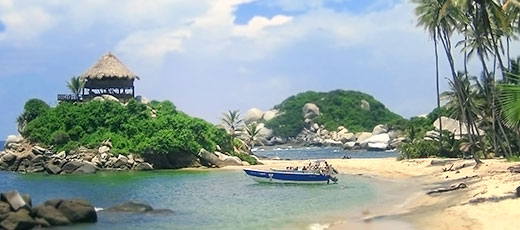 Parks in Colombia. Colombia's privileged geography makes it one of the most biodiverse countries not only in Latin America but in the world.
Colombia's scenic coastline is bathed by both the Caribbean and the Pacific Ocean. The Andes Mountains also cut through the country from north to south and the Amazon rainforest covers an enormous area in the east.
This privileged geography makes Colombia one of the most biodiverse countries not only in Latin America but in the world.
Since 1960, Colombia's government has been protecting areas of its territory to preserve special examples of flora and fauna and relics of historical, cultural, and archeological value. These areas are managed using environmental principals to prevent damaging compromise to the stability of specific ecosystems listed as protected and to assure that these areas may serve as references in the field of environmental education and research.
The rich diversity is displayed over 56 nature areas that pertain to the System of National Parks of Colombia, which manages 41 national parks, 4 national nature reserves, 9 flora and fauna sanctuaries, 1 road park, and 1 unique nature area. All this means that 12% Colombia's territory is protected land.
Of the 56 protected areas, ecotourism is allowed on 23 of them, which provides the country with a valuable source of revenue. Colombia is currently in the process of studying 15 areas being considered as protected areas.
Colombia's parks offer wonderful biodiversity and an admirable example of sustainable development with a clear view of the country's future.
Related articles