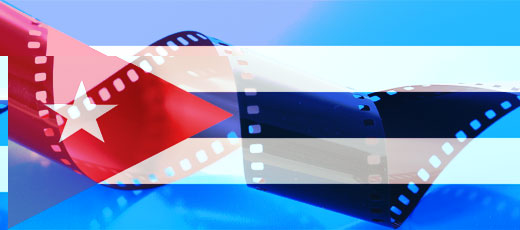 Cuban Movies. The 'Golden Age' of the Cuban film produced a wealth of Cuban actors and actresses.
Prior to the Cuban Revolution of the 1950's, a total of 80 full-length of Cuban films had been produced, and most were considered melodramas. Some of the most famous Cuban movies of the pre-revolutionary period include 'La virgen de la Caridad' starring Miguel Santos and 'Romance del Palmar' by the famous Cuban film director Ramón Peón.
However, following the revolution, Cuban cinema entered its 'Golden Age'. The new government created a cinematic department called La Dirección de Cultura del Ejército Rebelde (the Cultural Division of the Rebel Army), which aimed at promoting the production of documentaries about the revolutionary struggle, such as 'Esta tierra nuestra' by Tomas Gutiérrez Alea, and 'La vivienda' by Julia García Espinosa.
The initial Dirección de Cultura del Ejército Rebelde  later evolved into the ICAIC, the Instituto Cubano del Arte y la Industria Cinematográficos. Film was projected as a powerful propaganda tool, and according to cultural law was "the most direct and widespread vehicle for education and bringing ideas to the public". The ICAIC was fundamental in the expansion of Cuban cinema. The post-revolutionary period received the title of the Golden Age mainly due to the making of the films 'Lucía' by Humberto Solás and 'Memoria del subdesarollo' by Tomás Gutiérrez Alea. Both directors are considered to be the best Cuban film directors. The 'Golden Age' also produced a wealth of Cuban actors and actresses.
The Festival Internacional del Nuevo Cine Latinoamericano de La Habana (Havana Film Festival) is the main annual Cuban film festival. It takes place in December in Havana, and focuses on the promotion of Spanish-language filmmakers. It is run by the ICAIC, and gives out 40 awards recognizing cinematography, direction and animation, among other categories.
Related articles