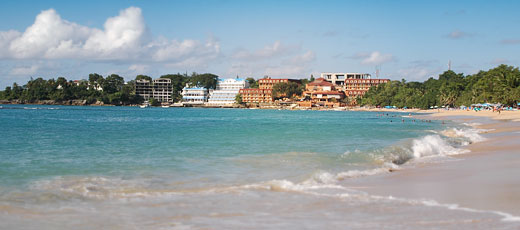 Dominican Places. With a beautifully varied landscape, there is a place for everyone in the Dominican Republic!
The Dominican Republic has a beautifully varied landscape, with the highest mountains in the West Indies, bustling cities, lush national parks and tranquil tropical beaches. There is a place in the Dominican Republic for everyone!
Of all the Dominican cities, Santo Domingo, the capital, is the perfect place to experience the true Dominican Republic. It is considered the energetic heart that fuels the entire country. Santiago de los Caballeros, is the second largest city in the Dominican Republic, and is a more relaxed and serene destination.  So too is San Cristobal, a prosperous center, known for its fantastic produce.
The coastal Dominican towns are perfect destinations for tranquility. Puerto Plata and Sosúa, to name but a few, are laid back and surrounded by stunning white sand beaches with crystalline water.
There are a great number of beautiful beaches throughout the Dominican Republic that attract a lot of tourists, with resorts such as Playa Dorada and Punta Cana offering a wide range of hotels and fun-filled activities.
The networks of Dominican parks provide a fantastic getaway, where you can lose yourself in the natural splendor, exploring all that the Dominican wildlife has to offer.
Related articles