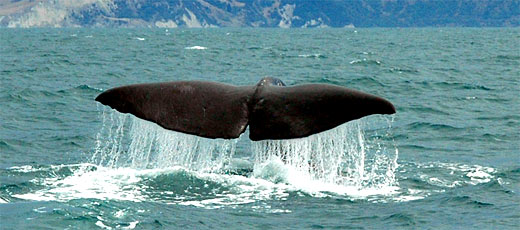 Learn more about the whale watching in Los Cabos. In Los Cabos you can make whale watching excursions and discover the whale sanctuary.
Los Cabos, Mexico is a fantastic destination for whale watching during the winter season. Los Cabos whale watching adventures will give you a unique look at arriving migrating whales and dolphins that swim in the tranquil waters of Baja California, where the Pacific Ocean meets the Sea of Cortez (also known as the Gulf of California).
Los Cabos, Mexico is a municipality located at the southern end of the Baja California Peninsula. The touristic region stretches for over 20 miles (33 km) and encompasses the towns of Cabo San Lucas, San Jose del Cabo, and the resorts between the two. The annual average temperature is a warm 78°F (26°C), making it a perfect tourist destination.
The Los Cabos region is home to two UNESCO World Heritage Sites: The Protected Areas of the Gulf of California (since 2005) and The Whale Sanctuary of El Vizcaino (since 1993). The Gulf of California protected areas include 244 islands and coastal areas surrounding the Sea of Cortez. Apart from its spectacular beauty, the area is also extraordinarily important scientifically. Almost all major oceanographic processes occur here and it is also home to 39% of the world´s marine mammals and a third of the world´s marine cetacean species. The Whale Sanctuary of El Vizcaino consists of the coastal lagoons of Ojo de Liebre and San Ignacio. This protected ecosystem is an important reproduction site for several marine animals, including the gray whale and blue whale.
From December through March, Los Cabos is a spectacular whale watching destination. The most famous whale spotted here is the gray whale, once almost hunted to extinction. Each winter and in early spring, thousands of these mammals arrive to the warm placid lagoons off the western coast of Baja. San Ignacio, Scammon's, Ojo de Liebre and Magdalena Bay are shallow lagoons and birthing grounds for gray whales, where they nurse and teach their calves valuable skills. They stay for up to four months before returning to their feeding grounds in the northern polar waters.
Los Cabos is an especially famous whale watching destination because of the unique amount of human-whale interactions. Many of the visiting gray whales that spend time in Los Cabos are referred to as "friendlies", for their curiosity towards humans. Because of this, whale watching groups in Los Cabos often have the opportunity to experience these majestic animals up close and even touch them.
Additionally, while whale watching in Los Cabos you may also spot humpback whales, fin whales, Pacific white-sided dolphins, bottlenose dolphins, Minke whales, Bryde's whales, orca whales, and other varieties of marine life. You will marvel as you watch the whales of Los Cabos frolic, spout, breach, splash, slap and play in the emerald sea and shallow lagoons of the Mexican coast.
For all of these reasons, whale watching in Los Cabos is an exhilarating once in a lifetime adventure. Many Los Cabos tour companies offer one to several day whale watching excursions in charters or cruises. If you choose to whale watch in small boat, like a kayak, catamaran or zodiac, you may get an up close look when a "friendly" whale engages in spyhopping. Spyhopping is when an inquisitive whale rises out of the water holding a steady position and exposing it full rostrum and head in order to examine something, like you!
Another great whale watching excursion in Los Cabos is to the Magdalena Bay Whale Sanctuary where you can watch mother whales and their new born calves. They are born in shallow lagoons, a bit farther away from the touristic Los Cabos coastline, so you may want to take a fly-in day trip tour. This Los Cabos whale watching experience is a completely different experience as you have the opportunity to view gray whales and their young up close in protected, calm and shallow water.
Visit Los Cabos, Mexico this and do not your chance to go on an incredible local whale watching tour. The whale watching excursions generally operate extensively from December through March and will bring you as close as possible to the friendly whales of Los Cabos.