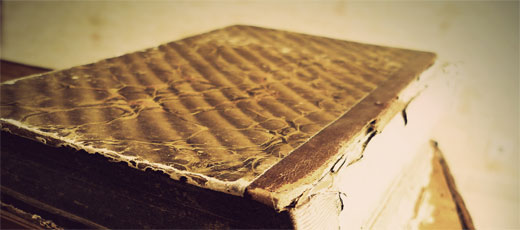 Spanish Love Poems. Spanish love poems have a long tradition. Discover here some basic facts about spanish Poems while you're learning spanish
Spanish love poems have a long tradition. The first appearances of love poetry in Moorish Spain date back to the 10th and 11th century and were in the form of kharjas. Kharjas where written in classical Arabic or Hebrew and used by the Mozarabs, Iberian Christians under Moorish Muslim rule in Al-Andalus (present day Andalucia). The Kharja love poems in Spain were probably inspired by popular lyrical tunes.
Spanish love poems were very important during the Renaissance. Garcilaso de la Vega and Juan Boscán adopted Italian verse into Spanish poetry incorporating the silva (Spanish strophe) and sonnets into Spanish love poems. Sonnets became very important in poetry and have remained so through to modern day literature.
Escrito está en mi alma vuestro gesto
y cuanto yo escribir de vos deseo;
vos sola lo escribisteis; yo lo leo
tan solo, que aun de vos me guardo en esto.

En esto estoy y estaré siempre puesto;
que aunque no cabe en mí cuanto en vos veo,
de tanto bien lo que no entiendo creo,
tomando ya la fe por presupuesto.

Yo no nací sino para quereros;
mi alma os ha cortado a su medida;
por hábito del alma misma os quiero.

Cuanto tengo confieso yo deberos;
por vos nací, por vos tengo la vida,
por vos he de morir, y por vos muero.
(Garcilaso de la Vega, Soneto V)
During the Golden Age (16th and 17th century), Spanish arts were reaching levels of greatness never before seen. Great masters appeared like the painter Velázquez, theaters became popular like the Lope de Vega Theater in Madrid and Cervantes published a novel that would change modern literature forever. Great Spanish mystics also appeared during this time such as Saint Teresa and John of the Cross. Noteworthy poets from the period include Quevedo and Góngora. Love poetry was also a part of the artistic revolution of the Golden Age.
¡Oh llama de amor viva
que tiernamente hieres
de mi alma en el más profundo centro!
Pues ya no eres esquiva
acaba ya si quieres,
¡rompe la tela de este dulce encuentro!
(San Juan de la Cruz, Llama de amor viva)
Gustavo Adolfo Bécquer was Spain's most influential poet of the romanticism movement. His book Rhymes encompassed the romantic thematic in every facet, from love of poetry itself to disillusioned love. His poems are short, including only one or two stanzas of hendecasyllable (eleven syllable) lines and heptasyllabic (seven syllable) lines.
Volverán las oscuras golondrinas
en tu balcón sus nidos a colgar,
y, otra vez, con el ala a sus cristales

jugando llamarán;
pero aquéllas que el vuelo refrenaban
tu hermosura y mi dicha al contemplar,
aquéllas que aprendieron nuestros nombres...

ésas... ¡no volverán!
(Gustavo Adolfo Bécquer, Rimas)
In the 20th century, Spanish love poetry returned to the spotlight thanks to poets like Federico García Lorca, Miguel Hernández and Vicente Aleixandre, among others. Additionally, the Chilean poet Pablo Neruda favored the classic style and inspired poets to return to traditional forms of Spanish love poems.
Famous Spanish Love Quotes
A batallas de amor, campos de plumas.
In battles of love, fields of feathers, (Luis de Góngora).

¡El verdadero amante en toda parte ama y siempre se acuerda del amado!
A true lover, loves everywhere and always remembers his lover, (Saint Teresa).

Es tan corto el amor y es tan largo el olvido.
So short is love and so long forgetting, (Pablo Neruda).