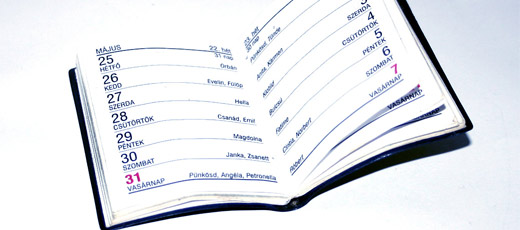 Spanish holidays. Find the most important holidays in Spain & Latin America 2011. Las Fallas, San Fermin, Holy Week, Cervantino, Tomatina...
In Spain and Latin America there are celebrations in every month of the year. When we plan a trip to another country we want to submerge ourselves in the culture and learn about its traditions. This event calendar includes all of the most important holidays so that you can plan your trip and live Spanish.
◄

September 2012

►

Mon
Tue
Wed
Thu
Fri
Sat
Sun
| | | | | | | | | | | | | | | | | | | | | | | | | | | | | | | | | | | |
| --- | --- | --- | --- | --- | --- | --- | --- | --- | --- | --- | --- | --- | --- | --- | --- | --- | --- | --- | --- | --- | --- | --- | --- | --- | --- | --- | --- | --- | --- | --- | --- | --- | --- | --- |
| | | | | | 1 | 2 | 3 | 4 | 5 | 6 | 7 | 8 | 9 | 10 | 11 | 12 | 13 | 14 | 15 | 16 | 17 | 18 | 19 | 20 | 21 | 22 | 23 | 24 | 25 | 26 | 27 | 28 | 29 | 30 |
SEPTEMBER

Maestranza de Sevilla (Until September 30)
Sevilla
Every Thursday during the month of Ssptember, the Novillados (young toreadors) of Seville will be running bullfights at the Plaza de Toros at 22:00h. Traditionally, the season ends on October 12 with the Corrida de la Cruz Roja. This running will be lead by José Luis Pereda. the other toreadors are yet to be named.

David Bisbal. Gira Acústico
Tenerife
It is absolutely of no surprise that David Bisbal is becoming a bit of a crooner. In fact, his tour is now being extended as far as the USA's main cities before ending. Before crossing to that side of the pond, we get to enjoy his acoustic and emotional show in Tenerife where he presents his "Una noche en el Teatro Real". After his stop at Tenerife his tour first takes him to the Royal Albert Hall, London, before making that trans-Atlantic trip.

Las nocturnas del Hemisferic 2012 (Until September 13)
Valencia
The Hemisferic de la Ciudad de las Artes y las Ciencias, Valencia is offering s the opportunity to ponder over the mystery of the summer night skies serenaded by some relaxing music.
---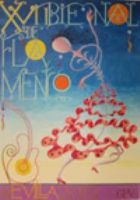 Clases de bulería y espectáculos gratuitos (Until September 30)
Sevilla
The Ayuntamiento of Sevilla is in the process of organising a series of workshops for the 17th Biennial celebration of Flamenco in Sevilla which is taking place between 3rd to 30th September. It will consist of bulería dance classes from the dancer Juan Paredes, free shows in the city's public spaces as well as a flash mob event. The events will take place every weekend during the month with the Plaza de la Encarnación and the Plaza Nueva as two of the main locations
---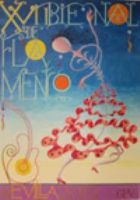 XVII BIENNIAL OF FLAMENCO (Until September 30)
Sevilla
The seventeenth edition of the Flamenco Biennial will be held from 3 to 30 September and will host up to 70 different shows, 20 of which are world premieres and 2 more domestic release. Approximately 54,000 seats will be offered to the 78 performing programmed functions.
---

La Bienal (Until September 30)
Sevilla
If Seville offers anything at all, it is art. What's more, at this year's "La Bienal" the city's theatres will be hosting bore than 70 shows and offering a total of around 54,000 places in total.

Organ Festival evades the cuts (Until September 8)
Granada
The sound of the organ makes its return to te churches of the capital this summer. Despite the economic dificulties that are troubling the public sector and the suspense-rich rumours which have been circulating the city these past few months, the emblematic music festival "Academia Internacional de Órgano de Granada" is being held for the 11th year running between 4-8 September with an entirely free concert-cycle just as it has been now for a decade.

International Forum of Innovation in Virtual Learning (Until September 7)
Granada
The University of Granada has organised an international forum dedicated to the investigation of virtual learning; a forum that will see the meeting of at least 150 experts on the matter who, using the finest technology available, will attempt to combat the matter.

Oktoberfest (Until September 16)
Valencia
A 10 day long festival at the Plaza de Toros, Valencia sees the Mediterranean version of Oktoberfest take place. With all the Bavarian typical dishes and of course the beer, this celebration promises to be wunderbar!

Stomp! (Until September 16)
Barcelona
The Teatro Victoria plays host to the return of the well known percussive musical 'STOMP!' which is running over the next week.
---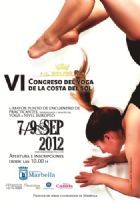 VI Costa del Sol Yoga Congress (Until September 9)
Marbella
This weekend long event sees various yoga programmes and classes being run from 11h00 until 21h00. Being held at the Palacio de Ferias y Congresos, 3 rooms are being dedicated to the practice of yoga which sees some of the most fervent lovers of the art congregate under one common purpose.
---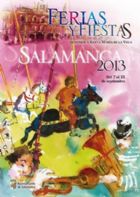 Ferias y Fiestas (Until September 15)
Salamanca
As it does every year, the Fiestas of Salamanca will arrive in the capital of the province. There will be concerts in the Plaza Mayor, the stable Theatre, a Roman market and the 'Feria de Día'. The course of events is detailled furthe at http://www.salamanca24horas.com/local/72367-el-programa-de-las-ferias-y-fiestas-en-salamanca24horas
---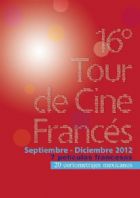 The French Film Tour (Until December 7)
Guanajuato
The French Film Tour is a traveling festival that presents the best selection of contemporary French films in original version with subtitles around Mexico and Central America. It also includes the presentation of short films produced by Mexicans in the last year.

Ennio Marchetto, the Transformist (Until September 23)
Barcelona
Ennio Marchetto is running a series of shows at the Artèria Paral·lel this month showing off a huge array of costumes and an impressive mastering of the use of make-up.
---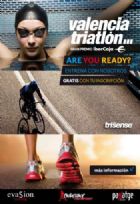 Triathlon (Until September 9)
Valencia
The Valencia Triathlon 2012 is being held at the Ciutat de les arts i les ciéncies.
---

Concert: The Philharmonic Orchesta of Malaga (Until November 24)
Malaga
From this Saturday 8 September until 24 November, the Philharmonic Orchestra of Malaga is putting on a series of 11 concerts at the Teatro Cervantes. The series is to include performances of Tchaikovsky Symphony No. 6 and a selection of Brahms' piano concertos.

Perras Urbanas (Until September 30)
Barcelona
Portraying a darker side of the Human Being, 'Perras Urbanas' is a recent theatrical composition which will continue to be performed at the Versus Teatre until the end of the month. Monday - Saturday: 21:00h Sundays: 19:00h Tickets: 16€
---

VIII Bienal Hispanoamericana de Arquitectura y Urbanismo (Until September 15)
Cadiz
From Monday 10th until Friday 14th September, over 600 delegates from the Spanish speaking world will be meeting in Cádiz for the 8th Biennial Hispanoamerican Architecture and Urbanism meeting. The meeting of the highest level in Baluarte de la Candelaria.
---

Alicante Music Festival (Until September 30)
Alicante
the 28th Music Festival of Alicante is taking place this month of September with a total of 61 works: 16 world premieres and 20 Spanish premieres.
---

International Spanish Language Congress (Until September 15)
Cadiz
Over 300 experts will b meeting in Cadiz this week at the 9th International Spanish Language Congress which will be marking and celebrating 2 centuries since the Constitution of Cadiz was signed in 1812.
---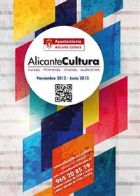 Culture Courses 2012-2013 (Until September 20)
Alicante
173 courses, 21 guided tours, 12 conferences and 5 concerts are to be the constitutent components of the Alicantan Culture celebration. 10 - 20 September 2012.

Wine Harvest Festival (Until September 16)
Cadiz
Until September 20th in Jerez de la Frontera there will be a festival hosting exhibitions, concerts, music and dances to celebrate the wine harvest season.
---

XI IVAM Jazz Festival (Until September 27)
Valencia
Featuring a variety of Jazz artists from across the globe, the 11th Jazz Festival at Valencia is being held this month. See http://www.ivam.es/activities/256-ivam-jazz-festival-2012 for concert dates and details
---

Serrat y Sabina
Sevilla
This concert, coming as part of their second world tour, sees Serrat y Sabina perform "La Orquesta del Titanic" at Cartuja. Their main tunes and big successes will be performed.

Cultural Activities of Alicante University (Until December 31)
Alicante
Film in its original form, cinema workshops, creative painting, open air and black & white photography, Contemporary Dance, as well as Dance: Art in Movement, Theatre: Comedia dell'arte al clown, the language of puppetry, journalism, narration, writing and publishing and 8 workshops focusing on music are all courses which the University of Alicante is offering during the first quarter of the academic year 2012 - 2013. http://www.veu.ua.es/es/talleres
---
Concert on Radio 3
Sevilla
'Camarón: 20 years later' is the title of the show that RNE 3 will be broadcasting on September 12, 2012 at 22h00 as part of the 17th Biennial Flamenco celebrationo in Seville. The show sees a performance of various Flamenco artists including: Duquende, Remedios Amaya, and Diego Carrasco.
---

The History of Alicante in Photos (Until September 30)
Alicante
The Alicante Province council is hosting an exhibition called 'Fotorreporteros' which displays the changing image of the province over the last 3 years.
---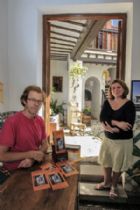 Casa de la judería, Granada (Until December 31)
Granada
En Rodrigo del Campo street, in the del Realejo district (the old Jewish quarter) a new museum has just been opened dedicated to the memory of Sefarad.

Exhibition at the MACA (Until January 6)
Alicante
The Museum of Contemporary Art, Alicante (MACA) is presenting the "Genealogías silenciosas. Colección Caja Mediterráneo" exhibition which opens on Thursday 13 September.
---

My Fair Lady (Until September 16)
Salamanca
Coinciding with the the Salamanca festival, My Fair Lady will showcase Paloma San Basilio in the role of the protagonist, Eliza Doolittle
---

Roman Market (Until September 15)
Salamanca
With the Fiestas de Salamanca as the motive, the Puente Romano of the city will play host to a themed market where gladiators, legionaires and gods mix with the market food of the time.

Festa Major del Poblenou
Barcelona
With free entry on Friday 14 at 23h00, why not make the most of this street festival of music for dancing on c/ Pallars and c/ Espronceda in el Poblenou, Sant Martí
---

Night-time visit (Until September 15)
Granada
The Parque de las Ciencias, Granada is putting on a new series of installations which encourages visitors to take advantage of the park in the quaintness of the night-time.
---

Comic exhibition (Until November 4)
Cadiz
The Casa de la Juventud, Cádiz is hosting an exhibiton of comics which takes a looka t some of the most interesting artists and styles of the last few years. Closing date tbc.
---

Canarias Magic Festival (Until September 15)
Tenerife
The Teatro Guimerá will see the meeting of some of the greatest illusionists of the world at the Canarias Magic Gestival. from 20:30h
---

100 years of Journalism in Granada (Until November 2)
Granada
At the exhibitions rooms at Caja Granada, Puerta Real, a range of historical equipment and documents will be on show as a homage to a century of journalism in the city.
---

Tenerife's Museums (Until December 31)
Tenerife
From this weekend onwards, all the Museums of the Chapter of Tenerife will be open 7 days a week, without a break.
---

Tapas en ruta (Until December 31)
Alicante
A new mobile app has just hit the market: 'Tapas en ruta'. The app lets you know about all the best tapas bars in Alicante and also lets you know which ones are nearest. Twitter: @tapasenruta App downloadable on iTunes.

WordCamp 2012 (Until September 16)
Sevilla
Creators and designers of the free software WordPress will be meeting on September 15 and 16 September at the Escuela de Organización Industrial on the Island of Cartuja between 09:00 and 19:00. www.2012.sevilla.wordcamp.org Entrance at 18 €
---

El consorcio
Salamanca
September 15 finds us at the end of the Ferias in Salamanca and what better than a concert of Spanish classical music from the last 60 years to bring the celebrations to a close!?
---

Software freedom day
Granada
Saturday 15 September sees the celebration of Software Freedom Day hit the city of Granada at the Centro Cívico-CAPI in the Chana region. From 10:00h onwards
---

Galactic Brass: Ferias y Fiestas de Salamanca 2012 (Until September 15)
Salamanca
At 13:00 on the final day of the Feria de Salamanca, the Galatic Brass group are said to be landing at the Plaza de Liceo to play some Ska, Funk and Reggae music
---

LAS POLIS: Ferias y Fiestas de Salamanca 2012
Salamanca
Saturday 15th sees the Ferias de Salamanca come to an end and amongst other shows and events posted on the city's Feria 2012 website is Las Polis. 2 policewomen, having nothing better to do, at 17:00 will ride in to the Plaza de Anaya as part of their daily patrol. Obviously not the most spectacular spectacle, but if you're looking for a little rest at 17h on Saturday, why not make sure the police are doing their job?

Filaestepona 2012 (Until September 21)
Estepona
The city of Estepona is displaying the treasures of a British-Spanish-Portuguese stamp-collection as part of one of the most important philately festivals of the country.
---
Areas of Russia: Tyva (Until October 29)
Alicante
Alicante University's department of Slavic Philology and Library of Philosophy and Letters is hosting a photographic exhibition on the Republic of Tyva in Meridional Siberia, bordering Mongolia.
---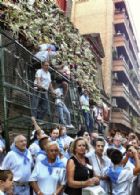 Granada honours her Patron (Until December 31)
Granada
The first acts of homage to the Virgen of Anguish take place this week and will continue to take place until the end of December in this pious devotion to a goodly heritage.
---

Granada seminar (Until September 23)
Granada
In the costal region of La Herradura, the 12th Granada Seminar is being held. Neuroscience experts will meet to share and discuss thoughts and experiments.
---

Alicante by foot (Until September 23)
Alicante
'Alicante a tus pies' in Petrer. The Horno Cultural is hosting an exhibition of at least 60 footprints from September 23.

Arte at La Lonja (Until October 31)
Alicante
From 19 September until the end of October, Lonja del Pescado, ALicante is hosting an abstract art exhibition of two of the city's artists: sculptor Quico Tores and painter Solbes Arjona.
---
Manolo García in Concert (Until November 17)
Granada
From today, tickets to see Manolo García in concert on November 17 will be on sale.
---

Days at the UNIA (Until September 23)
Sevilla
The Universida Internacional de Andalucia (UNIA), Sevilla ends its summer courses and '48 Open Nights of Culture' series. 21-21 September will see the following themes: 'Introducción al comisariado de exposiciones' and 'Fronteras actuales de la Microbiología'.

Albayzín minibus service improved
Granada
The minibus that starts its circuit at la Carrera del Darro, Granada is widening its service from 08:45 at the Plaza Nueva until 21:00. The electric bus service is an option that respects the historic and monumental aspects of the city's Arab Quarter.
---

First LEGO League (Until October 18)
Tenerife
Up until October 18th, groups of secondary school students will be able to sign-up for participation in the First Lego League - a technological competiton which sees students compete in the creation of robots programmed for practical usage. The University of La Laguna is organising the event.
---

Theatre and School (Until June 30)
Sevilla
This Wednesday sees the Teatro Alameda 2012-13 programme released including the 22nd Cycle of 'El teatro y la escuela' which aims to introduce the phenomenon of the theatre to Seville.

Leopoldo Pomés' Hidden Barcelona (Until January 19)
No Especificado
THe Fundació Foto Colectania is hosting a rather unique and unedited look at the city of Barcelona through Pomés' camera in an exhibition that takes a look at his years of work.
---

Women's Golf Tournament (Until September 23)
Tenerife
Between September 20th and 23rd the Tenerife Open de España is being hosted at Golf las Américas with the participation of some of the world's greatest professionals.
---

Homage to Female talent (Until November 4)
Alicante
The Aula de Cultura of CAM is putting on a cycle of activities on 20th September in homage to the creativity of the woman. Thursday 20th: writer Matilde Asensi Friday 21st: Inaugural concert of Aula at the Caja del Mediterráneo.
---

Chambao in Concert
Granada
The flamenco/chill group from Malaga are playing a concert at the Palacio de Congresos, Granada tu release their new CD. Tickets between 40€ and 60€.
---

Jam session with Toni Moltó
Alicante
At Cafe Concierto 16, Alicante Thursday 20 September, why not opt for the dulcet tones of Toni Moltó on his saxophone as he collaborates with various jazz artists in this jam session. Tickets: 3€

28 Festival de Música de Alicante (Until September 29)
Alicante
Between the 21st and 29th September, the 28th Festival de Música de Alicante is taking place. The festival consists of a total of 56 programmes from 46 composers, 14 world premieres (4 of which are comissioned works) and 17 Spanish premieres. Amongst the visiting performers is the Birmingham Contemporary Music Group under the baton of Oliver Knussen.
---

Festival de Música de Alicante (Until September 29)
Alicante
The National Institute of Scenic Arts and Music have recently informed us that more than a dozen premieres will be given at the 28th Festical de Música de Alicante which is taking place between 21st and 29th September this year. The programme includes a total of 56 works from 46 composers, 14 world premieres (4 commissioned by the festival) and 17 Spanish premieres.
---

Festival Boreal (Until September 22)
Tenerife
The 21st and 22nd September see the celebrations of the Festival Boreal at Garachico. Music, art and ecology meet in this annual celebration of alternative culture.
---

First concert of the Festival de Música
Alicante
The 28th edition of the Festival de Música de Alicante (FMA) begins with a concert from the Orquesta Nacianol de España under the baton of Rubén Gimeno at the Sinfónica room of the Auditoria de la Diputación de Alicante. Concert starts at 20:30
---

Solo para locos
Salamanca
The projection of short-film ´Zaratustra, una historia musical' by Solo para locos is being projected on Friday 21 September at DA2 at 21:00. The work takes its title from Nietzsche's infamous writing for both 'all and none': Also sprach Zarathustra!
---

Solo para locos
Salamanca
Friday 21 September, 21:00 at DA2, Salamanca sees the projection of a short-length film by Solo para locos entitled 'Zaratustra, una historia musical'. The work is named after and influenced by Nietzsche's infamous written piece for both all and none, 'Also sprach Zarathustra!'
---

1st Congress of Water-dwelling mammal Tourism and Visiting (Until September 23)
Tenerife
The first ever Congreso de turismo y avistamiento de cetáceos will be held in Tenerife on the Costa Adeje where dolphins and whales can be seen in their natural habitat.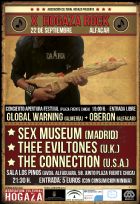 10th HOGAZA ROCK Festival
Alfacar
The Hogaza Rock festival celebrates its 10th anniversary this year. Saturday 22 September at Alfacar, Granada sees the stage lit up with headlining act 'Sex Museum' from Madrid.
---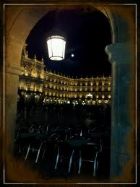 International Moon Observation Night
Salamanca
Saturday 22 September at 21:00 sees the Salmantinos observe the Noche Internacional de Observación de la Luna from the Plaza Mayor with the assistance of the Organización Salmantina de la Astonáutica y el Espacio. An unforgettable night!
---

Alsios Rock
Tenerife
10pm at the Plaza del Cristo, La Laguna, the alcohol and tobacco free festival of Alisios Rock is being hosted. Matrícula Abierta, Estación Zoo, Apple Fly and La Isla Music will be taking part. Entrance is free.
---

Mafario in Concert
Cadiz
at the Supersonic, Cadiz, Saturday 22 Sept at 23:30h, Malfario, a group from Seville, will be performing their latest works. Tickets: 5€
---

La Noche en Blanco 2012
Tenerife
Saturday 22nd sees a new edition of 'La Noche en Blanco' hosted at Puerto de la Cruz. Cultural activities, concerts, workshops and parties will be the portion of the city whilst, until the early hours, the shops and hostels will all be open. Last year an approximated 200,000 people from all around the island came and took part in the various events.
---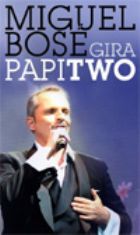 Miguel Bosé: Papitwo Tour
Sevilla
September 22, 2012 MIGUEL BOSÉ announces the release of his new show "PAPITWO" Miguel Bosé returns to the stage after the success of his Papitour Doors: 22:00. Tickets: €66.00, €41.80, €38.50

Homenaje a Marisol
Malaga
Spanish cinema is entirely misunderstood if not considered in the light of its greatest figures, one of whom is Marisol. Nicknamed Marisol, Pepa Flores was a young singer who headlined some of the great successes of the stage. These songs brought up generations of Spaniards...

Memorial Miguel Aguilar (Until September 30)
Granada
Between September 24 and 30, the Real Sociedad de Tenis, Granada is hosting the 9th Miguel Aguilar Memorial Paddle tennis tornament.
---

Graffiti Workshop (Until September 28)
Tenerife
Taking Graffiti from its artistic point of view, this workshop looks at the theory and the practice of the medium. 24 - 28 September at the Canaria Mapfre Foundation, La Laguna.
---

The 13th Internation Week of Fantastic Cinema "Costa del Sol" (Until September 30)
Marbella
Stevenson's renowned piece 'Strange Case of Dr Jekyll and Mr Hyde' is to be the centrepiece of this years week to the fantastic in cinema being held around Estepona, Marbella and Malaga. As well as this, a typical Victorian street will be created within the Palacio de Congresos, Estepona.

La Traviata (Until September 29)
Tenerife
The Auditoria de Tenerife is putting on a production of Verdi's 'La Traviata' between September 25 and 29.
---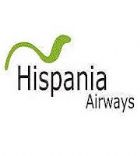 Direct connections with Europe (Until December 31)
Granada
The company "Airways Hispania" will offer, from December 6, direct flights that join Granada unite with Rome, London, Paris, Barcelona and Madrid. International flights will have a frequency of three per week and four nationals.
---

20th anniversary (Until June 30)
Granada
The Alhambra Theatre of Granada is celebrating its twentieth anniversary since, contrary to public demand, the cinema became a theater. This celebration includes a schedule of more than 120 performances during the start of the season.

Three stars wander around Alicante (Until October 14)
Alicante
English film director Ridley Scott and the actors Javier Bardem, Cameron Diaz and Michael Fassbender are these days in the province of Alicante, during the next ten days they are going to shoot different scenes of the new film 'The Counselor' from a British director.
---

Music workshop in Alicante Festival
Alicante
In the context of Alicante Music Festival on Wednesday the following course is being offered: 'The electronic creation of music and sound', a workshop to provide participants with a "broad view" on the use of electronics in music creation. The course will take place from 10.00 to 14.00 in the Conservatory of Music of Alicante.
---

Councils of Europe Summit
Cadiz
The princes of Spain opened the Councils of Europe Summit to be held in Cadiz, the most important meeting of European municipalities and regions in the context of the twenty-fifth Assembly of the Council of European Municipalities and Regions. In the Palace of Congresses.
---

25th Asamblea del Consejo Europeo de Municipios y Regiones (Until September 28)
Cadiz
The 25th Assembly of European Advice of the Municipios and Regions will be taking place in Cadiz on 26-28 September, inaugurated by HRH the Prince of Asturias. Over 1000 people will be taking part in some 70 meetings on the local and regional ambience. In November, Cadiz will be playing host to a summit of Latin American presidents and heads of state.
---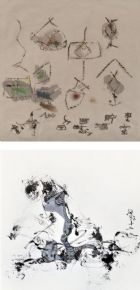 Modern Chinese Calligraphy (Until January 13)
Valencia
In an attempt at maintaining good China-Spain bonds, IVAM is hosting an exhibition of Modern Chinese Calligraphy showing a range of pieces by Chinese artist, Gu Gan.
---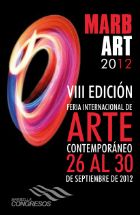 VIII MARB ART festival (Until September 30)
Marbella
The Feria Internacional de Arte Contemporáneo de Marbella Marb Art 2012 is a modern art festival held in Marbella, this September for the 8th time. Open from 12h00 until 22h00 at the Palacio de Ferias y Congresos, Entry: 2€ Running from 26/09 until 30/09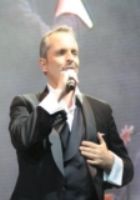 Miguel Bosé
Barcelona
The Spanish singer es releasing a new CD which sees his numbers all performed as duets in Spanish. Presenting the disc in the best way possible, Miguel Bosé is going on tour: next stop Barcelona.
---

Poetry at the Palacio de los Patos (Until December 28)
Granada
Today begin weekly poetry readings taking place in the central Palacio de los Patos (Hotel Hospes). In this case he will read his poems and sign his latest book the Palestinian poet, born in Bethlehem, Nathalie Handal. The event will begin at 20:00 pm and admission is free.
---

Sax Ensemble Concert
Alicante
On the way from Alicante Music Festival, today at 20.30. The Sax Ensemble, led by José Luis Temes, premieres Pastoral Benet Casablancas. The program also includes works by Luis de Pablo, Tomás Marco, and Xavier Montsalvatge.

More stars for Alicante (Until September 9)
Alicante
Actress Penelope Cruz has arrived in Alicante to join the filming of Ridley Scott's latest film "The Counselor", which also involves her husband, Javier Bardem
---

Travel through time in Sevilla (Until December 31)
Sevilla
"Luna" a Sevillian firm launches 'Past View': city tours that allow time travel through virtual entertainment. There are two ways to enter in the past, "Past View Seville" for the Andalusian or Sevilla Isbiliya Golden Age and "View Past Metropol", with which most modern buildings know the city and also Hispalis century AD.
---

Visit the archaeological site of Baelo Claudia (Until December 31)
Cadiz
Every Wednesday at 12pm in Tarifa, visits are organised to the archaeological site of Baelo Claudia without reservation or charge.
---

Conversations with Fernando Savater
Alicante
Fernando Savater and Francisco Lapuerta will speak and debate on the challenge of educating citizens. Place: Auditorium of the County Council of Alicante Time: 20:15 Free admission limited to the capacity.
---

Night Race
Sevilla
XXIV Night Race of the Guadalquivir. 12 km, all totally flat, leaving from the path of Discovery, and arriving at the Olympic Stadium at 22:00.
---

Fair of Nations (Until November 3)
Sevilla
Fair of Nations, Sevilla 2012 Tents representing the nations where we can enjoy Argentinian beef, Russian blinis (thin pancakes), Brazilian caipirinha (a Brazilian cocktail), Australian kangaroo burgers, Indian chicken curry, Cuban mojitos, Peruvian pisco sour (national cocktail of Peru and Chile) and more.
---

The best ... is possible (Until October 14)
Sevilla
The pair of comedians "The best...is possible", present their show at Sala Zero, every day at 20.30 to provide us with some good humour and positivity in times of crisis.
---

Vanesa Martín and the Melocos
Cadiz
"Vanesa Martin and Melocos" perform in the Hall Gallery of Jerez de la Frontera today at 22.30. Tickets € 18.
---

TUI Holly Awards
Tenerife
The most recent TUI Holly Awards value seven hotels in Tenerife among the 100 best in the world. One of them, the Tigaiga of Puerto de la Cruz, has received the highest award of the German tour operator as a model for environmental management. Of these seven hotels, three are located in Puerto de la Cruz: the Tigaiga, the Riu Garoé and Botanical.

National Ballet of Spain
Sevilla
Choreography: Antonio Najarro Music: Rafael Requeni "Seville Suite": a fusion of classical ballet and contemporary trends in a show in which flamenco joins the orchestra. In FIBES, at 21.00
---

Alex and "The Bizarrería" O'Dogherty
Cadiz
Alex O'Dogherty, known for her roles in movies and on TV now joins "The Bizarrería" to offer a unique and different show: swing, pop, funk and rock join the humor in this new show. Puerto Real. Home Theater, at 2200; tickets 10 €
---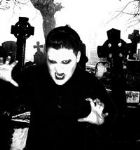 Night of the living dead
Alicante
Music festival featuring Radioactive Kids (psychobilly) Calling Julia (punk Alicante) and Sophisticated Smile (post-punk) BABEL Room At 22:00 € 7 with drink
---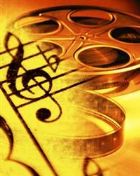 Ray Man Project
Alicante
Cinema with live music, installations and electroacoustics that accompany the projection. Place: Theatre Arniches Time: 12:00
---

ONE Concert
Alicante
The National Orchestra of Spain, which opened Alicante Music Festival last Monday, will perform on Saturday at 20:30 at the Symphony Hall Auditorium of Alicante Provincial presenting a concert for soprano and tenor.
---

Open-air Festival
Barcelona
This Saturday at 19:30 on the beaches of Mar Bella and Nova Mar Bella in Barcelona you will see planes including the Supermarine Spitfire, the Bücker Jungmann and the Douglas Skyraider.
---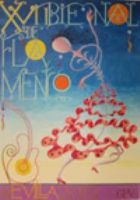 The Culmination of the Biennial Flamenco Festival (Until September 30)
Sevilla
Saturday, September 29 at 13:00 sees the Plaza Nueva, Sevilla burst into a flashmob scene as the festival draws to a close. Choreographed by Rafaela Carrasca, it promises to be a spectacle.

Filming in Tenerife (Until May 31)
Tenerife
The island of Tenerige is about to play host to Universal film crews whow will be filming the 6th feature of the '2 Fast 2 Furious' series of films starring Vin Diesel, Dwayne Johnson and Paul Walker. The premiere of this film will be around May 2013.
---
Hiking in Granada (Until December 30)
Granada
The hiking club in Granada is offering the opportunity to participate in walks simply by turning up at the Library of Paseo del Salón on Sundays at 10:30 for short walks (3/4 hours)and Cubo de CajaGranada at 10:00 for long walks 7/8 hours (with cars). Completely free and open to everyone.
---

BLEX in concert
Alicante
Acoustic artist, Alex Blanes, presenting his first single entitled: "Stepmom" Cafeteria The Ereta Santa Claus House, Alicante, at 13:30, free.
---

The tip and the root
Sevilla
Manuela Carrasco presents the show "The tip and the root" at the "Teatro de la Maestranza" at 20.30, a glimpse at flamenco dancing in Seville.