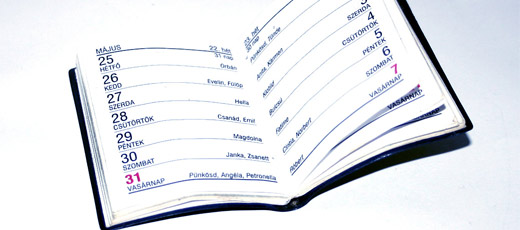 Spanish holidays. Find the most important holidays in Spain & Latin America 2011. Las Fallas, San Fermin, Holy Week, Cervantino, Tomatina...
In Spain and Latin America there are celebrations in every month of the year. When we plan a trip to another country we want to submerge ourselves in the culture and learn about its traditions. This event calendar includes all of the most important holidays so that you can plan your trip and live Spanish.
◄

July 2012

►

Mon
Tue
Wed
Thu
Fri
Sat
Sun
| | | | | | | | | | | | | | | | | | | | | | | | | | | | | | | | | | | | | |
| --- | --- | --- | --- | --- | --- | --- | --- | --- | --- | --- | --- | --- | --- | --- | --- | --- | --- | --- | --- | --- | --- | --- | --- | --- | --- | --- | --- | --- | --- | --- | --- | --- | --- | --- | --- | --- |
| | | | | | | 1 | 2 | 3 | 4 | 5 | 6 | 7 | 8 | 9 | 10 | 11 | 12 | 13 | 14 | 15 | 16 | 17 | 18 | 19 | 20 | 21 | 22 | 23 | 24 | 25 | 26 | 27 | 28 | 29 | 30 | 31 |
JULY

Trophy Tabarca-City of Alicante (Until July 9)
Alicante
The Real Club de Regatas de Alicante prepares the XVII edition of the Trofeo Alicante Tabarca-City. After a busy year all efforts now focus on the 'Tabarca'. The regatta will be held from 5 to 8 July. The regatta is open to fleets RI (International Rating) and ORC (Offshore Racing Council). But is not the only important aspect, since in the same line are also fleets monotypes: Soto 40, J80 and Platu 25. So far as there are still more than 15 days before the start of the competition, the number of boats entered in excess of 35 boats, all Class RI.
---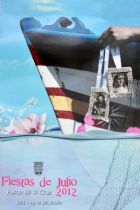 Festivities of July 2012 (Until July 15)
Tenerife
Festivities of July 2012. In a wide range of activities provided by the city of Puerto de la Cruz, and made up almost a hundred activities. The program of activities is available at www.puertocelacruz.es
---

CajaCanarias: Steve McCurry (Until August 31)
Tenerife
The Espacio Cultural CajaCanarias presents an exhibition of photos by photographer Steve McCurry whose work includes "The Afghan Girl". The exhibition takes a retrospective view of McCurry's work displaying unedited and unseen photos alongside the final and well known versions. Thursdays: 11h-13h and 17h-21h Fridays: 11h-13h and 17h-20h Entry: 5€
---

SUMMER IN LOS TORUÑOS (Until September 7)
Cadiz
Area: Bahía de Cádiz, El Puerto de Sanata María Location: Casa de Los Toruños, Avda. del Mar, 7. Valdelagrana Date: 1 July - 7 September, 2012 Kayaking, guided routes (both on foot and on train), cinema workshops... Just some of the sort of thing offered by the metropolitan park Marismas de los Toruños and Pinar de la Algaida.

Anniversary Concert
Cadiz
A tribute concert celebrating the 20th anniversay of Camaron de la Isla's death
---

Nocturama (Until August 31)
Sevilla
The Andalusian Centre for Contemporary Art presents the 8th ediction of Nocturama, an exciting concert line-up of pop and alternative music. The event has been running since 2005 and has been expanded greatly since then with events in the gardens and outside areas of the museum For more information: http://www.juntadeandalucia.es/cultura/caac/actividades/proyectos/noct_mus12.htm

Cine en la playa La Malagueta (Until August 5)
Malaga
La Playa de la Malagueta brings cinema to the open air during the festival evenings. If you don't know what to do after class, film is a good option. They start ar 22.15, and will be on th 4th and 18th of July and the 1st and 5th of August
---

Music festival in la Orotava (Until July 21)
Tenerife
Tuesday 3rd July - Saturday 21 July. Festival of chamber music in La Orotava. Concerts, exhibitions and courses. Orotava, various locations. 21.00

Martirio hosts a conference through song in Granada
Granada
This Wednesday the artist Martirio will host a conference about women and folk music through song. The musician from Huelva has decided that the conference will feature a number of themes such as the importance of Andalusian folk music as education and its historic significance as a genre, the involvement of women in these songs, and classics of the popular music of the 20th Century. it will take place this Wednesday at 20.30, in the assembly hall of the Faculty of Medicine within the FEX program.

Unveiling Triana (Until August 5)
Sevilla
A project that brings us nearer to the mystery and history of this mythical area and its summit: The Vigil of Santiago y Santa Ana Castillo de San Jorge (Pza. del Altozano). From the 14th to the 26th of July: from 10:00 to 14:00/19:00 to 23:00 From 3rd July to the 26th of August
---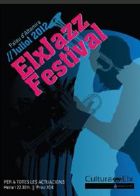 Elx jazz festival (Until July 13)
Alicante
Elx (Elche) Jazz Festival The Patio de armas of Altamira Palace will host the Jazz Festival Elx from Thursday 5 July, until Friday, the 13th.
---

Noches en los Jardines de Falla (Until September 29)
Granada
Every Thursday at 22h during this July and August, the Jardines de Falla presents a series of concerts of Spanish music. The series includes range of styles from flamenco to string quartets and with every ticket (€15) is a complimentary visit to the Casa Museo.
Luis Fonsi
Malaga
Puertorican Luis Fonsi will arrive in Malaga with his new chart-topping album
---

Iggy Pop
Barcelona
Iggy Pop, grandad of punk, will performe live in Barcelona with his long-standing band "The Stooges" within Cruïlla Music Festival.
---

Jamón Pop de Cortegana (Until July 7)
Cadiz
Indie festival Jamon Pop de Cortegana will be five years old this year. Repeating its effective formula (with over 1,500 spectators last year) this Friday and Saturday, this year the festival will open its doors to those who want to have a good time listening to both groups and solo artists of their choice, brushing aside hardships to enjoy the music of the summer
---

The trace of time (Until August 3)
Cadiz
Yesterday the artist Remedios Rubiales Dominguez opened the exhibition 'The Trace of Time' (La Huella del Tiempo') in La Casa de Juventud. This exhibition has seen him focus on the passage of time, and he has worked with an unusual medium, closely tied with his home: cork
---

A son de guerra. Juan Luis Guerra in concert.
Tenerife
It's been 4 years since Juan Luis Guerra last set foot on the islands. In February his new album 'Christian Collection' was released, a work filled with happiness, merengue, bachata y more. However he's used the title of his last album 'A Son de Guerra' (In War), which came out in 2010, as the name of the 2012 tour
---

School of Disobedience (Until July 15)
Madrid
This work shows us the role of the woman in Spanish Golden Age literature. Based on texts from the 16 the and 17th centuries, although from a point of view applicable to any time
---

El Raval Fotografía (Until July 31)
Barcelona
50 photographs of Condal by Consuelo Bautista show the spirit of the well known area of the city. The exhibition will be held in the Archivo Fotografico. It will be accompanied by a listeners' guide done by the photographer
---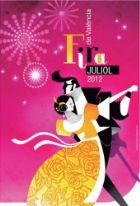 Concerts for the Feria de Julio (Until July 7)
Valencia
Like every July, the Jardin de Viveros will hold concerts for the festival of July. This Friday Los Enemigos and Love of Lesbian will play, and on Saturday you can enjoy Amaral and Cyan
---

Estopa
Alicante
The duo Cornella will male a pitstop on their tour to play the album 'Estopa 2.0' in the Plaza de Toros at 22.00

A motorcycling marathon - Circuit de Catalunya (Until July 8)
Barcelona
This weekend, bike enthusiasts can play spectator to the 18th annual 24-hour motorbike race. There will be 47 teams with 176 drivers and entry is free (although true bike lovers can pay €10 for a chance to wander round the paddock where the bikes a kept). Starts at 15.00
---

6th International Film and Music Festival in Tenerife (Until July 14)
Tenerife
The festival Fimucite sends out the call for another incredible week packed with the best sound-tracks. Now in it´s 6th year, the festival is ever-increasing in size and in what it offers - this year new locations and new artists will be added to the list of attractions, and to top it all off Universal Studios have chosen the festival as the location for the celebration of their hundredth birthday.
---

Peter Pan (Until July 27)
Barcelona
Enjoy this musical during the months of July. Theatre Properties will be staging the musical with a team of 25 actors, singers, dancers and acrobats from Friday to SUnday in the Barcelona Teatre Musical

Santos Yubero - an exhibition (Until October 7)
Salamanca
One of the most distinguished photographers of his time, Martin Santos Yubero will be honoured with a presentation of his work in the Patio de Escuela (through copies taken from negatives). Entry is free, and opening hours are: From Tuesday to Saturday: 12 - 2 and 6 - 9; Sundays and bank holidays: 10 - 2; Closed on Mondays

Jane Birkin (Until July 10)
Barcelona
The legendary singer and actress arrives in Barcelona from Tokyo to give a concert honouring Japanese citizens who lost their lives in the 2011 tsunami. Held in the Teatre Grec, starts at 22.00
---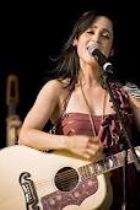 Julieta Venegas in concert
Tenerife
Julieta Venegas will play a concert in MUMES (Festival de Músicas Mestizas) Date: 10th of July Location: Auditorio de Tenerife Adán Martín. Time: 21.00 hours

Textiles and clothing from Moorish Spain, in the museum of the Alhambra (Until December 31)
Granada
The Alhambra will host 'A la Luz de la Seda' (To Light, from Silk) from the 11th of July to the 31st of December. The exhibition will show a selection of items from the Moorish era in Spain, which rwere at their most splendid in the royal Al Tiraz Nasrid Kingdom of Granada. Funded by the Alhambra Palace, the Museo Lazaro Galdiano of Madrid and the Gomez Moreno Institute in Granada.
---

Homage to V. del Bosque
Salamanca
The city of Salamanca will pay homage to its most acclaimed citizen, the coach of the Spanish team Vicente del Bosque. Starts at 21.00 in the Plaza Mayor
---

MulaFest (Until July 15)
No Especificado
This new multidisciplinary festival will showcase the best of urban culture with concerts, DJs, art, dance, skateboarding, BMX, tattoos, and classes for art, dance and graffiti...
---

´Cuerpos de Dolor´ (Until September 16)
Sevilla
This exciting exhibition will feature a selection of 23 works from the Museo Nacional de Escultura de Valladolid, split into 3 sections: the Castilian Renaissance, the Baroque Renaissance and Andalusian Baroque in the 18th century. It will be held in the Museo de Bellas Artes. Opening hours are: Tuesdays: 14.30 - 20.30; Wednesdays to Saturdays from 9.00 - 20.30; Sundays and Bank Holidays: 9.00 - 14.30. Entry is free for E.U citizens and is just €1.50 for everyone else

"A tres voces. Flamenco Cervantino"
Alicante
JOSÉ LUIS MONTÓN (Flamenco guitar) DAVID GONZÁLEZ (Classical guitar) JUAN CARLOS ARACIL (Flute) Flamenco Cervantino - "rhythmic roots between the Baroque dances and the Flamenco dances of an Arabic origin" Teatro Cervantes de Petrer (Petrer); Thursday 12 de julio, 22:00
---

Marilyn Monroe: 50 years (Until July 15)
Madrid
The 5th of August this year will mark the tragic demise of Marilyn Monroe and to honour this anniversary, the Cine Estudio will be showing a selection of her work: The Asphalt Jungle; All About Eve; Monkey Business; The Seven Year Itch; Bus Stop; The Misfits; Some Like It Hot; River Of No Return and Let's Make Love. Held in the Circulo de Bella Artes
---

PRESENTACIÓN Chavela Vargas
Madrid
"Two lives needed: the truths of Chavela Vargas" is a tale of a life marked by passion and music. It was written by the 93 year old singer, together with his journalist friend Maria Cortina and will be introduced by the artist himself
---

Archaeological photography (Until July 31)
Tenerife
"The Ladera of Martianes, a forgotten treaure". An exhibition about the the Porto archaeological site. Juan Vicente Lagunilla. Phtography Puerto Cruz, Casa de la Juventud Puerto de la Cruz

Exhibition of photography (Until August 31)
Tenerife
Friday 13 July - Friday 31 August. Alumni of the Escuela Municipal de Fotografía. Realejos, Casa de la Cultura. Mondays to Fridays from 9:00 to 14:00 and 17:00 to 20:00. Only open in the morning in August. Starts 13th at 20.30
---

Granada brings together 3,000 child singers worldwide. (Until July 22)
Granada
3,000 child choristers from 18 countries will come together in Granada in the XXXVII International Conference of Pueri Cantores, and will hold concerts in churches throughout the city until next Sunday. The singers, aged between 6 and 18, will come from over 90 choirs, including those from the world's best boys' choir in Cologne which inspired the film Les Choristes.
---
React, the revolution in Alicante (Until July 21)
Alicante
React starts today in Alicante. According to organisers, it's the most talked about festival of dance and urban culture in Europe. The Alicante artists Daniel Guillén, Alejandra Jurado, Dase Oner, Nadia Calatayud, Marta Mendías, Luvo y Alejando Cuellar, headlined by Marco Ramos, leader of the project In Situ, will highlight the issue of regional 'meninfotisme', translated as 'React' and a move against dull and paralysing immobility.
---

5 places you can't miss in Cádiz (Until July 31)
Cadiz
Cadiz is much more than a sun-holiday destination - it's possible to combine combine relaxation with culture. Becuase of this, we've chosen 5 unmissable aspects of Cadiz culture for tourists: 1) the city. 2) the Jerez wine triangle. 3) the beach at Palmar. 4) Tarifa. 5) Gibraltar.
---

Alrumbo 2012 (Until July 14)
Cadiz
Held in the Estadio Municipal in Rota on the north-east coast, and costing just 18 euro, this al-night beach-based festival features acts such as Hora Zulu, Dub Explosion, Ojos de Bujo and Def con Dos
---

Padel Pro tour (Until July 22)
Alicante
The final round of the Internacionales Estrella Damm Trofeo Padelmanía got off to a flying start in the Arena Alicante, with an excellent atmosphere as the club opened the knockout phase of the Padel Pro Tour in Spain
---

Taste of Seville (Until July 20)
Sevilla
A total of 40 business owners will take part in 'Taste of Seville'. Thanks to the creation of this national event locally, the bars, restaurants and businesses attached to 'Taste of Seville' will be able to avail of the tools of promotion and marketing used in the larger-scale 'Taste of Spain', in addition to support from the state body 'Turespaña y Consorcio Turismo de Sevilla'.
---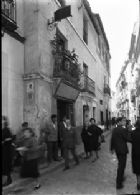 'El Tiempo en la Mirada (Until July 31)
No Especificado
The exhibition "El Tiempo en la Mirada" will start this Thursday in conjunction with the programme 21 Degrees and the Commission Office of Seville. The exhibition will feature 30 photograhs taken by lecturers at the University of Seville at the beginning of the 20th century with what was then a new technology.
---

Festival Interdisciplinar Fringe (Until August 12)
Madrid
This summer, the Conde Duque Cultural Centre sees all disciplines of scenography come together at one festival in a cultural demonstration.
---

Spanish and Latin-American concerts (Until July 24)
Cadiz
A series of concerts in Cadiz will highlight the similarities and the differences, but above all the diversity, of Spanish and Latin-American artists. Admission ranges from €12 - €15, and all concerts are held in Castillo de Santa Catalina at 14.00 Today´s artist: Juan Santamaria y Orq. J. Pardo "Tributo a Carlos Cano"
---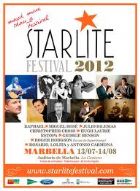 Starlite Festival (Until August 14)
Marbella
Starlite Festival is the first Sound & Food Festival, fit for the warm summer nights of Marbella.
---

El miedo es el mensaje [Fear is the message] (Until September 16)
Valencia
In this exhibition, Juan José Martín Andrés hopes to provoke some sort of reflexion from the viewer through a series of newspaper headlines on the current economic climate.

MAGMA Festival
Tenerife
MAGMA (Meeting Approaching Global Music & Art) Held in the Palacio de Congresos de Costa Adeje, Tenerife. A meeting point between the new eruption and diffusion of the pieces that shape the sequences of electronic music and the new technologies applied to art and musical production More than 29 performances, professional trade fairs, urban art, media, exhibitions...
---
Macaco in Gran Canaria
Tenerife
In the scope of MUMES (Festival de Musicas Mestizas) Macaco en Gran Canaria Guest act: Nayaband. Date: 14th of July. Location: Auditorio San Juan de Telde Time: 21.30 (TBC)
---

Concerts in the Plaza de Santa Faz (Until September 8)
Alicante
Every Saturday at 21.30, open-air concert of classical music will be held in the Plaza de Santa Faz by alumni of the Conservatorio Superior de Música Oscar Espla. Each concert will last an hour and a half.

Festival musical MUMES 2012
Tenerife
Date: 15th of July. Location: the carpark of the Campo Municipal de Fútbol El Médano Granadilla de Abona. Time: from 19.00. *Macaco *NayaBand *Ethiocolor *Karlovy Vary *Dj Kali

Robert Capa and the lost suitcase (Until September 30)
Madrid
In the Goya Hall of the Círculo de Bellas Artes, the ´lost photographs´of Robert Capa will be unveiled for the first time. The photographs were believed to have have been lost, but were recently found in a suitcase in Mexico. The exhibition will showcase his work from during the Civil War with portraits of the playwright Lorca, the famous female politican La Pasionara and Hemingway.

Metafora Flamenco (Until August 31)
Granada
Metafora Flamenco in the Jardines de Generalife is the first show to be choreographed by Ruben Olmo for the Andalusian Flamenco Ballet. Questioning life and what it means to be human through flamenco, the Granada tango and Romance music, this event costs only €30 for a night of passion, traditional Spanish music and a point of view on life you will never have experience before
---

Fashion in Cadíz, 1812 (Until December 31)
Cadiz
The Casa de Iberoamérica presents a remarkable display of early 19th Century Spanish fashion. The exhibition which was put together by 24 fashion students consists of 37 models representing all walks of life in 1812. From the bourgeoisie to the working classes, wealthy merchants to street sellers. Hours: 10h-14h and 16h-20h, Monday to Friday
---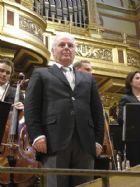 Daniel Barenboim: Beethoven 1, 2 and 7
Sevilla
On Wednesday 18th July, Barenboim conducts Beethoven 1, 2 and 7 with the West-Eastern Divan orchestra at the Teatro de la Maestranza. A classic programme with a classic orchestra.

Teatre Lliure: 25 years of the Escarlata Circus (Until July 21)
Barcelona
Celebrating their 25th anniversary, the circus company run by Jordi Aspa and Bet Miralta performs a circus parody of a boxing match at the Teatre Lliure. The show starts at 21:00 and is an hour long. Tickets cost €18, student and concessional prices available.
---

Recoletas de Granada luce restaurado su lienzo central, referente del barroco (Until December 31)
Granada
After an arduous process of restoration, the canvas 'La exaltación de la Eucaristía', one of the paintings of the Andalucian Baroque period and a work of Juan de Sevilla, shines once more from the altar of the Convent of Agustinas Recoletas in the church of Santa María Magdalena, Granada.
---

PROGRAMA DE VERANO DE 'CÁDIZ 2012' (Until September 30)
Cadiz
The Capitalidad Iberoamericana summer programme 'Cádiz 2012'is to be brought to a close by more spectacles and events which are taking place over the next few weeks. Kiko Veneno, Chambao, Diego Carasco and Luar na Lubre, as well as others, will be performing concerts at Baluarte de la Candalaria, Martes de Carnaval, Jueves Flamencos and Conciertos para la libertad will be playing at San Sebastián Castle which will also be playing hose to Calle 13, Bunbury y Los Evangelistas, who will be paying tribute to Enrique Morente.
---

Noches musicales del Claustro (Until September 6)
Granada
The chef Juan Andrés Morilla is mixing things up this Summer. In a revolutionary art form, he is combining the pleasures of sound and taste every Thursday at the Hotel AC Santa Paula. This series sees exquisite cuisine accompanied by professional musicians in a themed night.
---

Love of lesbian (Until July 22)
Granada
Touring the peninsular with their new album 'La noche enterna. Los días no vividos', Love of Lesbian, whose alternative sound has left them amongst the most succesful Spanish groups, are performing in Granada.
---

El águila pescadora regresa a la Península Ibérica tras 60 años (Until August 31)
Cadiz
After 60 years, the osprey has made its return to the Iberian Peninsular, or more precisely, to the provinces of Cádiz and Huelva. All thanks are due to the reintroduction project of 2003 which insured a 99.99% of survival to the endangered population.

The Early Modern Aesthetic of the Woman (Until September 2)
Malaga
The Museo del Patrimonio Municipal de Málaga presents an exhibition of works which aim to address the feminine aesthetic of the time.
---

Carlinhos Brown y el otro carnaval de Cádiz (Until August 5)
Cadiz
This Friday, Cádiz converts itself into the Iberoamerican Capital of Carnival, a festival which sees the participation of groups from various corners of the world. The closing of the festival sees Carlinhos Brown present a parade of Brasilian music in a contagious display of "positive energy" and "action".
---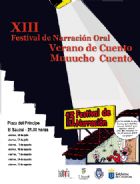 Verano de cuento (Until August 31)
Tenerife
Verano de cuento invites us to take a chill pill and relax with a truly calming series of narrations and stories. The performances will be in the Plaza del Príncipe de El Sauzal as usual on the last two Fridays of July and every Friday in August. Participants this year include Carmen Cabeza, Aarón Gómez, Fabio González, Ricardo del Castillo, Antonio Conejo, and Juan Carlos Tacoronte amongst many more.
---

Lorca: La casa de Bernarda Alba (Until August 11)
Madrid
The Tribueñe Company presents La casa de Bernarda Alba, the third of Lorca's Rural Trilogy: A 20th Century Spanish classic, ceaselessly intense, and a performance which won the Best Director Palencia Theatre Festival 2011. Unmissable! At: Sala Tribueñe, Fridays - 20:00, Saturdays - 19:00 Tickets: €15
---

Niña Pastori: Flamenco (Until July 20)
Barcelona
Niña will be in Barcelona on the 20th of July at the Mil-lenni Festival to delight her fans and flamenco fans with her new show
---

Ken Hensley
Alicante
Ken Hensley, the composer and keyboard player for the legendary 70s rock group Uriah Heep, will record a live album from his concert on the 20th of July at 22.30 in the Caja Negra of the cultural centre Las Cigarreras de Alicante. The artist explained yesterday that the concert would be intimate and personal, and that he would interact with the spectators and answer their questions in Spanish.
Hocus Jazz Septet (Until July 21)
Salamanca
The Hocus Jazz Septet will be paying a visit to the Santo Domingo Gardens on Saturday 21st July. The concert, which starts at 22:30, will see this group of Spanish musicians playing a range of jazz, from hard bebop to cool swing.
---

La morena de la copla: Isabel Pantoja
Estepona
At the Plaza de Toros, Estepona, Saturday 21st July, Isabel Pantoja puts on a concert of copla. Described as woman full of force, Pantoja has enjoyed a successful career since her arrival on the seen in the 70s. After a short break, Isabel Pantoja returns to centre stage! Tickets sold at Ticketmaster, Caixa, Carrefour. The performance starts at 22h30.
---
A Night at the Museum (Until July 28)
Valencia
Every Saturday this month, the Museu Nacional de Ceràmica i Arts Suntuàries opens its doors at 20:00 for a night viewing of its ceramic art collection. An alternative way to spend the evening.
---

Armando Manzanero
Marbella
Enjoy the music of Armando Manzanero this Saturday at the Auditoria de Mabella La Cantera where he is singing as part of the Starlite Festival which is taking place throughout the Summer.
---

Encuentro Iberoamericano de Carnaval (Until July 22)
Cadiz
Next weekend the Encuentro Iberoamericano Carnival hosts the Brazilian Carlinhos Brown's grand parade which displays groups from Panama, Montevideo and Tenerife. Meanwhile in the last days of the month, the capital of Cádiz will play host to the ´Gran Regata Cádiz 2012´ during which there will be a special series of concerts including performances from Eddie Palmieri, Macaco, and Rubén Blades, amongst others.

Starlite: Tony Bennett
Marbella
As part of Marbella's Starlite festival, one of the world's biggest jazz crooners, Tony Bennet, is playing a set at 21.45 on 22nd July at the Auditorio de Marbella. Tickets are available from El Corte Inglés and Ticketmaster.
Havanans in Torrevieja (Until July 29)
Alicante
The Commission Office in Alicante will reinforce the International Certamen of Torrevieja (Alicante) with the gala "Havana Nights in the Costa Blanca", in conjunction with the Patronato Municipal del Certamen de Habaneras y Polifonía and the Patronato de Turismo Costa Blanca. The Commission of Sport and Culture has approved this Thursday for the beginning of the celebration from the 23rd to the 29th of July.
---

22 corals from three continents will participate in the Torrevieja Habanera Festival (Until July 29)
Alicante
22 corals coming from 3 continents and representing 11 countries will participate in the 58th international contest of Habaneras and Polifonia de Torrevieja (in Alicante), which wilkl take place from the 23rd to the 29th of July in the grounds of the Eras de la Sal
---

A week of open air theatre (Until July 29)
Alicante
The State of Alicante has organised a week of open air theatre in the gardens of the Palacio Provincial which will be converted, every night for a week, into a theatre showing four works. The initiative has been given the name "I Semana de Teatro en La Dipu. Un Jardín de Teatro" according to Mari Carmen de España, the minister for "Imagen y Promoción Institucional" who also went on to explain that it is for the first time in 30 years that the gardens are once again being used as an open air theatre.

Shrove Tuesday (Until August 28)
Cadiz
Every Tuesday, Carnival performances which are characteristic to the Tacita de Plata. Location: BALUARTE DE LA CANDELARIA Time: 21.30 h Price: 12 € E.g. Programme for the first Tuesday: July 24 The Cádiz Gospel Choir (Choir) De nuevo en el mercado (Comedy) Los Bailarines (Parade) Los hijos del 78 (Choir) Los Hinchapelotas (Comedy) Los Duendes Coloraos (Parade)

La Gran Regata Cádiz 2012 espera superar el millón de visitantes (Until July 29)
Cadiz
From tomorrow, the Port of Cádiz will be playing host to around 50 big sailing boats from more than a dozen countries which over the course of 3 days will have their doors open in an attempt to convert the capital Cádiz into a huge theme park hoping to receive at least a million visitors
---

Conciertos con la Regata Cádiz 2012 (Until July 29)
Cadiz
The Gran Regata Cádiz 2012 which is being organised by the Cádiz Town Hall and Sail Training Internacional (a company that works developing strong values in youth as well as sailing skills) brings a load of boats and strong latin sound to the Port of Cádiz. On Thursday 26, pianist Edie Palmieri will be performing with the La Perfecta orchestra. Catalunyan music has its go on Friday 27 with Macaco performing from his new album "El murmullo del fuego" accompanied by musicians from Brasil, Cuba and Zimbabwe. Saturday sees the unmissable Ruben Blades perform as well as the Choirs of the Cádiz Carnival.
---

Granada entre las diez mejores ciudades del mundo (Until December 31)
Granada
Granada and Sevilla find themselves amongst the top 10 cities of the world in sixth and eighth position respectively according to the Wanderlust magazine's list of touristic jewels of 2012. The list is headed by Luang Praband in Laos, closely followed by Kyoto (Japan), Sienna (Italy) and Udaipur (India) all of which qualified with a sky high mark of 93 points. Nevertheless, the new city to the list is Colombia's Cartagena de Indias which finds itself in seventh position.
---

Sevilla entre las diez mejores ciudades del mundo (Until December 31)
Sevilla
Granada and Sevilla find themselves amongst the top 10 cities of the world in sixth and eighth position respectively according to the Wanderlust magazine's list of touristic jewels of 2012. The list is headed by Luang Praband in Laos, closely followed by Kyoto (Japan), Sienna (Italy) and Udaipur (India) all of which qualified with a sky high mark of 93 points. Nevertheless, the new city to the list is Colombia's Cartagena de Indias which finds itself in seventh position.
---

Carlos Latre: Yes, We Spain... Is Different (Until July 29)
Valencia
21:00 at the Teatre Olimpia, Spanish comedian and actor Carlos Latre presents a slightly surreal impression of Rajoy's new Spanish government. Following the success of "Yes, we Spain", this sequel promises to be at least... different.

Shostakovich Ensemble
Marbella
As part of the Internation Piano Festival at Marbella, the Shostakovich Ensemble are performing a collection of music from the romantic period. Doors: 21:30. Tickets: €20 (concessions €5)
---

Underwater Photography (Until September 3)
Tenerife
In the Casa de Piedra in the village of Garachico on the northern coast of Tenerife an exhibition of underwater photography will be held by the members of the submarine clubs of the Northern Coast. Entry is free.

Fotofreak (Until July 28)
Tenerife
What great times for the art of photography! A plastic language, the capaturing of a moment which otherwise might never be relived. This exhibition portrays modern tendencies towards collectionism or fetishism or the profileration of camera freaks July 27, 28 | Aguere Epacio Cultural (LL)
---

El señor de Sipán (Until September 10)
Cadiz
'El Señor de Sipán, Huaca de la Luna yy la Dama de Cao'. An exhibition of the Pre-Inca treasures of the Moche peoples. La Casa de Iberoamérica hosts one of the most important exhibitions being put on by the Capitalidad Iberoamericana de la Cultura.
---

Cartografías contemporáneas Dibujando el pensamiento (Until October 28)
Barcelona
"Cartografías contemporáneas. Dibujando el pensamiento" shows how artists hace subcerted the language of map-making. From surrealist maps, maps of Art & Language to Artur Barrio. At the Caixa Forum
---

Lucentum teatral y nocturna (Until August 24)
Alicante
The archeological site of Lucentum, Tossal de Manises, plays host to two theatrical nightime visits which are suitable for the whole family. Playing the host, Marcus Popilius Onyx wil guide you around the site and details the ongoings of Roman city life during 1 AD.The two viewings will be 27th July and 24th August at 20:30. Tickets cost €3.50 (or €2.70 for concessions) in advance from www.marqalicante.com U15s go free.
---

Marina Gallardo performs from her third album
Sevilla
Folk Singer from El Puerto de Santa María Marina Gallardo will be on the roof of the Casa de la Provincia de la Diputación de Sevilla this Friday, 27 July to give the Sevillan public a sneak preview of her third album which is called 'This is the sound' which will be released in September. Her performance forms part of the 'Escenarios de Altura' cycle which is taking place throughout July. Time: 22:00, Tickets: €10 and can be reserved at www.entretejas.org
---

V Centenario castillo de La Calahorra (Until December 31)
Granada
This Spanish renaissance fortification 'is a jewel for the city and the region of Guadiz'
---

Low Cost Festival (Until July 29)
Alicante
From the internatonal scene, Suede, Kasabian, and Placebo, and from the national field, Vetusta Morla, La Hobitación Roja, and Supersubmarina are just some of the headliners at this year's Low Cost Festival, Benidorm (Alicante), and starting this Friday are 3 days of at least 30 bands and singers from the panorama of Indie music Ciudad deportiva Guillermo Amor.
---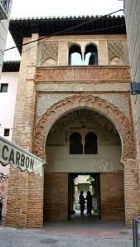 El Corral del Carbón de Granada brings to the stage the works of Lorca and Muñoz Seca (Until September 5)
No Especificado
El Corral del Carbón de Granada, a space which once served as a hospice for 14th Century merchants and whose patio today hosts theatrical and flamenco shows, will be made the scene of two of the most well known works of Frederico García Lorca and Pedro Muñoz Seca which will leave you crying with laughter.
---

La Alhambra de Granada recovers its original Patio de los Leones (Until December 31)
Granada
Today is a big day for la Alhambra. The almost 400 squared metres of the Patio de los Leones in la Alhambra opnce again is lit by strips of white marble which embellish the eponymous sculpture which stands there. Just as Muhammad V had intended the Royal House of Nazari to be in the 14th Century and just as it was described by the first historians of the time.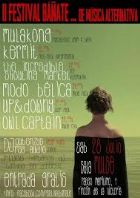 Báñate 2012
Malaga
If Málaga has anything it's beautiful beaches. This festival is being hosted on one of those beaches, the Playa de Rincón de la Victoria featuring 6 indie bands playing from late afternoon til evening.
---

Swing Festival
Granada
On Saturday 28th, Monachil presents the first ever Swing Festival in Andalusia. The programme includes Granadan acts, Piccolissima Jug Band, Atarfe Big Band and Dánzate who will be performing with the Catalunyan Xavier Recuenco. The Pizarro Brothers (Radio 3), two swing music lovers, will open the festival at 21.15 until around 1.45 in the morning. The show is free and takes place in the Parque de los Aragones in the centre of the town of Monachil.
---

Laurent Lavigne & the Cotton Blues Band
Salamanca
This coming Saturday at the Jardines de Santo Domingo, Salamanca, Laurent Lavigne & the Cotton Blues Band are playing a free concert of their music which claims to show influence of Bob Marley, Otis Redding, and Stevie Ray Vaughan.
---

Sala Supersonic: Handful of Rain
Cadiz
Handful of Rain is a Spanish rock band from Cádiz. Founded in 2005, they have already enjoyed the experience of working with American producer Wyn Davis who has also produced the likes of Guns'n'Roses. Tickets: €5 at www.interentradas.com Concert starts at 23:30
---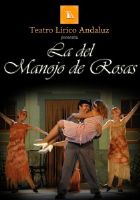 Sorozábal: La del Manojo de Rosas
Estepona
22:00-23:45 at the Palacio de Exposiciones, the Teatro Lírico Andaluz theatre company presents the 'La del Manojo de Rosas', a Spanish work of musical theatre portraying the story of a young couple in 1930s Madrid. Tickets: €15

Hugh Laurie
Marbella
The famous actor, best known for playing Dr. House, will present his new CD with versions of jazz classics from New Orleans during the Starlite Festival in Marbella
La Universidad de Yonsei gana el concurso de habaneras
No Especificado
The South Korean University of Yonsei Choir was proclaimed as the 58th winner of the Certamen Internacional de Habaneras y Polifonía de Torrevieja.
---

La 'Ruta 66' española pasará por Sevilla (Until December 31)
Sevilla
In the mystic still of the American Route 66, the 800km Ruta de la Plata which crosses the west of Spain, from Gijón to Sevilla is being convirted into an attractive passing for motorers.
---

Festival de Cortos 'Villa de La Orotava' (Tenerife) (Until November 17)
Tenerife
The 7th Shortfilm festival Villa de la Orotava (Tenerife) is being held on Novermber 16 and 17 but has opened up a shorts competition on 15 July and it remains open until October 1, There have already been abour 2,300 shorts sent in from all around Spain.