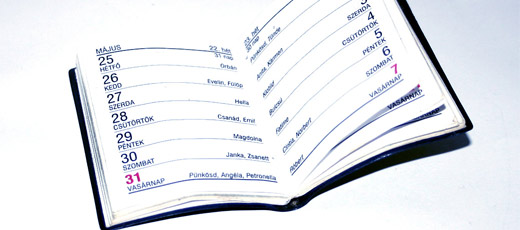 Spanish holidays. Find the most important holidays in Spain & Latin America 2011. Las Fallas, San Fermin, Holy Week, Cervantino, Tomatina...
In Spain and Latin America there are celebrations in every month of the year. When we plan a trip to another country we want to submerge ourselves in the culture and learn about its traditions. This event calendar includes all of the most important holidays so that you can plan your trip and live Spanish.
◄

April 2012

►

Mon
Tue
Wed
Thu
Fri
Sat
Sun
| | | | | | | | | | | | | | | | | | | | | | | | | | | | | | | | | | | | |
| --- | --- | --- | --- | --- | --- | --- | --- | --- | --- | --- | --- | --- | --- | --- | --- | --- | --- | --- | --- | --- | --- | --- | --- | --- | --- | --- | --- | --- | --- | --- | --- | --- | --- | --- | --- |
| | | | | | | 1 | 2 | 3 | 4 | 5 | 6 | 7 | 8 | 9 | 10 | 11 | 12 | 13 | 14 | 15 | 16 | 17 | 18 | 19 | 20 | 21 | 22 | 23 | 24 | 25 | 26 | 27 | 28 | 29 | 30 |
APRIL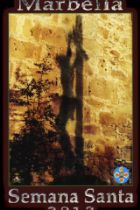 Semana Santa
Marbella
Enjoy the Andalusian Passion processions in a specially charming place
---

Magical Egypt
Madrid
The Ars Historica gallery is exhibiting 200 pieces belonging to the 4,000 years of history of Ancient Egypt.
---

Semana Santa
Cadiz
Enjoy the taste of the Andalusian Holy Week within the beautiful old town of Cadiz.

The Valencia Chamber Orchesta with the Sahrawi people
Alicante
The Valencia Chamber Orchestra will perform pieces by J.S. Bach, F. Schubert, E. Séjourné and Arriaga in solidarity with the Sahrawi people of Western Sahara. ADDA (Auditorio de la Diputación de Alicante). 19:00h
---

The Moscow Ballet is back in Tenerife
Tenerife
"Swan Lake" is back in the Canary Islands (it will tour practically the whole archipelago) tiptoeing on one of the most emblematic ballet ensembles of the world: Moscow Ballet, founded in 1989 by some of the best Soviet dancers
---

María Aguado
Marbella
Singer María Agua will perform live several songs from her new album "Me toca a mi" ('It's my turn')

Zahara
Salamanca
She will present her new 12-song album, La pareja tóxica, recorded in summer 2011 at La Casa Murada and produced by Ricky Falkner.
Camelot. 22:00.
---

The Montgolfier Brothers
Sevilla
The Manchester duo will fully perform their greatest album up to date, All My Bad Thoughts".
Sala Cero. 21:00. 10€

Atesorar España
Sevilla
The Hispanic Society of America, in collaboration with the Bancaja Foundation, presents an anthological selection its photo archives that comprises 345 snapshots (of which 200 are previously unseen) depicting Spain during the late 19th and the early 20th century.
Convento de Santa Clara, Sevilla.

Madame Bovary
Tenerife
"Flaubert once wrote 'Madame Bovary is me'. And you. And you. And you too. Who hasn't waken up one day and though 'My life sucks' and tried to run away?' Emma Bovary wanted to escape but she took the wrong exit" These telling words by the actress and director Magüi Mira -who stages this classic now being represented on a theatre for the first time in Spain- are a good summary of the story of Emma Bovary.
Teatro Guimerá, Santa Cruz de Tenerife.

Triatlon
Marbella
Everything is prepared for the ICAN MARBELLA 2012. The date for the competitive event is April 15, 2012 in Marbella. ICAN HALF: 1.9 km swimming, 90 km bike and 21 km running.

Radiohead in concert (Until April 18)
Mexico City
The amazing British band will be performing for two nights in Mexico City during their World Tour in 2012. The ever-evolving band's latest album 'The King of Limbs', is another example of their ability to experiment and morph, yet retain their essence- a signature of all their great albums. Sure to be a great event.
---

Bellydance Superstars
Madrid
This show builds a bridge between the West and the East through music, rythm and dance. Enjoy the World Tour in Valencia!
---

"Cinema and religion" Film Series (Until April 19)
Salamanca
"OF GODS AND MEN" Xavier Beauvois. 4/17. 20:30.
"LUTHER" Eric Till. 4/18.20:30.
"THE MISSION" Roland Joffé 4/19. 20.30.
Teatro de Plaza de Santa Teresa. Tickets at Rúa Mayor, 35. 1€

The Fuzztones
Sevilla
This garage-psych-punk band, was created before the whole 80's garage revival, and had influenced literally hundreds of other groups.
Sala Sevilla Rock. 21:30. 16€

Niños Mutantes
Granada
Their new album is softer, with some elements taken from folk music and featuring new instruments never heard before in their songs, such as cello, trumpets or synthezers.
Sala Industrial Copera, Granada.
---

Manuel DeLola
Marbella
Manuel DeLola launches his new album "Tan solo por esta noche" ('Just tonight'). The concert will feature guest artists.
---
El hombre incompleto ('The incomplete man')
Alicante
A creative comic farce with a 15% of instant improvisation, authorized by the director.
Clan Cabaret. 23:55. 5€
---

Cristino de Vera. Esencia y fugacidad (Until April 22)
Malaga
Cristino de Vera belongs to the generation of artists that merged in the years following the Spanish Civil War. This artist from the Canary Islands, acknowledges the influence of the drama of the Baroque style and the Christian and Eastern trascendental meditation techniques.
---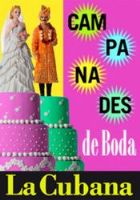 'Campanadas de boda' (Wedding bells) (Until May 7)
Barcelona
'Campanadas de boda' is a parody of the 'big farce' we all perform when we get married. Taking well-known common situations stablished by social convitions as a point of reference the audience will discover the funny contradictions of an upper-middle class family form Barcelona that is about to have its daughter married.
---

Leiva
Salamanca
Singer and songwriter Leiva leads, along with Rubén Pozo, the rock band Pereza
Centro de Artes Escénicas y de la Música (CAEM). 22:00 . €20.
---

'La avería', ('The breakdown'), by Entrecajas Producciones
Granada
'La avería' is a critical, tragically ironic acid trip to the depths of man and society.

Laura Pausini
Barcelona
Italian singer Laura Pausini lauched her 11th album on 11-11-2011. After a two-year break, it marked her return to the frontline. Now she's performing it live in Barcelona.
---

Pasión Vega
Cadiz
The Malaga singer os back in the Gran Teatro Falla (Cadiz) where she will perform the songs of her new album 'Sin compasión', as well as some of her best hits.
---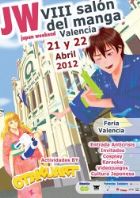 IX Salon del Manga (9th Manga Convention) (Until April 22)
Valencia
The 9th Salon del Manga Convention will offer dance contests, karaoke, cosplay, workshops, concerts, videogames, film sessions and more for the enjoyment of any lover of Japanese culture.
Rock & Roll Marathon Madrid
Madrid
On April 22th a matharon will take place in Madrid. But, if you don't feel liking running the whole 26 miles, you can stikll attend a good bunch of rock concerts

La Noche de los Libros
Madrid
On April 23th, a new edition of La Noche de los Libros (The Night of the Books) will take place in Madrid. This event is aimed to encourage reading and to develop the book industry.

Feria de Abril (Until April 29)
Sevilla
One of the most unique and colorful expressions of joy in Seville, where once a year both the locals and the visitors enjoy partying for six consecutive days. (photo by Tom Raftery)

Photos by Steve McCurry (Until June 29)
Tenerife
This exhibition includes his most awe-inspiring portraits and landscapes of the past 27 years.
At Espacio Cultural CajaCanarias

Kisses (Until May 20)
Valencia
A comic work where situations, dialoggue, songs and letters speak of romantic relationships with an ironic point of view, loaded with humour
---

The best rock photographs by Juan Pérez-Fajardo (Until April 30)
Barcelona
Photographs by Juan Perez-Jimenez fill the pages of popular magazines such as Rolling Stone, Mondosonoro and 40 Principales. He has caught on film every type of singer and group. The Museum of Rock will host an exhibition which displays the images most representative of his career. Runs until 30th April.

Grand Prive for Motorcycling in Spain, 2012 (Until April 29)
Cadiz
The World Speed Championship arrives in Jerez, where the passion for 2-wheeled motors fills the bay of Cadiz
---

La trastienda de las golosas
Alicante
Instalation Art.Rosalía Banet joins the 'Pumps Project' at Las Cigarreras Cultura Contemporánea art gallery with this singular bakery where two siamese twins eat entrails and 'little-dead-people-on-a-tray' is served.
Las Cigarerras Cultura Contemporánea. 20:00h. Free admitance.
---

The Spanish National Library: 300 years of history in the making (Until April 29)
Madrid
This is the last weekend to enjoy historic gems such as The Madrid Codexes of DaVinci, the manuscript of the Seven Games of Alfonso X the Wise, the ballads of Santa Maria , the Beato de Liebana, a first edition of Don Quixote and the Cosmography of Ptolemy
---

Tensemba (Until May 21)
Tenerife
Brazil and Tenerife fuse together every year in the Tensamba festival. It is one of the most important Brazilian events on the planet. During the event it is possible to enjoy the best Brazilian music, food and cinema.

Carmen
Salamanca
In this unique staging with a flamenco taste, Bizet's inmortal opera will be performed by the new promise of Spanish and Flamenco dance Erika Macías- featuring a choreography by Sara Lezana.
CAEM. 12-17-24€. 19:00 and 22:00.
---

El imaginario de Leonardo (Until July 29)
Madrid
The exhibition 'The Imagination of Leonardo' - Códices Madrid de la Biblioteca Nacional de España will focus on the only object Spain possesses by this incredible Italian artist, inventor and philosopher: the MAdsrid I and II codexes, kept in the NBE, which represent 10% of the remaining writings of DaVinci

Las fantasías de Sísifo
Tenerife
Artist José Soriano and dancer Teresa Lorenzon join their efforts in this play in which Olympian gods meet quantic superheroes. The language of painting and dancing mingle together in 'Las fantasías de Sísifo' ("Sisyphus' fantasies") to eventually show the weakness of the human being against the strengh of Art.

LETRAS EN EL BARRIO
Marbella
A lecture entitled 'Culture versus concept: pems by Gongora and Quevedo' given by D. Francisco Moyano