Monuments of Marbella
The Castle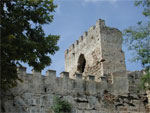 These ruins are found in the historic centre of the town, near Orange Square and are the only ones from the Muslim era which have been preserved. During the Muslim occupation, Marbella was one of the most important cities in the province of Málaga. The Muslims' fortifications covered an area of about 90,000 square metres.
The Roman Village of Rio Verde
These remains were known about in the 18th century though it wasn't until 1960 that the archaeologist, Carlos Posac Mon and Señor Fernando Alcala Marin discovered part of the village which had remained largely unexplored. This area includes a patio surrounded by pillars and twelve rooms designed to give light to the interior rooms of the building.
Old Town of Marbella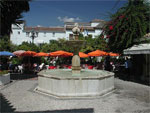 It is recommended that visit the casco antiguo during your stay. The old town of Marbella remains almost unchanged since the 16th century. It's very well preserved, which is why it is constantly such a popular area. The streets are still full of life, since they form a popular commercial centre for tourists and locals alike.
The "Incarnation"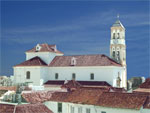 It is another famous monument, a Church near Orange Square in the heart of the old town of Marbella. The church is found in one of the town's most beautiful squares. Originally constructed in 1618, the new building was completed by Pedro del Castillo in 1712 and Salvador Gavez in 1756, who sculpted the church's main front.
Contemporary Spanish Engravings Museum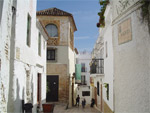 Since its opening this museum has proved to be the hub of the artistic world in Marbella , but it has also focused on Spanish Contemporary Art and, most importantly, prints. The museum features many exhibitions of well-known artists such as Picasso, Joan Miro, Goya Eduardo Chillida, and many more.
The Basilica "Vega del Mar"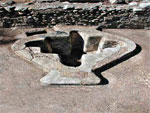 Is situated in the town of San Pedro de Alcántara and its construction is visigothic, dating from the 6th century. It can be located within a group of churches with two apses, one facing west and the other east. The Basilica is surrounded by a necropolis and was discovered in the first years of this century. It is one of Spain's most important links to the Paelolithic period. The following excavations uncovered a diversity of materials, which can now be found in museums in Marbella, Málaga and Madrid.