Mexico Travel Tips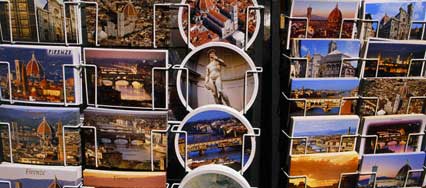 Because Mexico is a rich blend of people, cultures and traditions, it's easy to get lost in its many different customs and habits. Seasoned travelers and amateur backpackers alike are encouraged to observe some useful Mexico travel tips that will make their stay even more enjoyable.
Tipping
It is customary to tip in Mexico, although it's not mandatory. If a service charge is not included in the restaurant bill, the average tip would be 10-15%, depending on the service. One dollar, one euro, or its equivalent in Mexican currency are customary for doormen and bellboys. You may tip your private tour guide about 10 pesos a day ($2 or more), while gas station employees usually receives five pesos and valet parkers between 2 and 5 pesos.
Electricity
The electrical output in Mexico is 110 volts. If you need 220 volts, a transformer or adaptor is necessary. Post offices are open to the public Monday-Friday from 9am to 7pm, while they are only open until 1 pm on Saturdays. Film for cameras, as well as the developing process, can be very expensive in Mexico so you might want to invest in a digital camera or other photographic devices. Keep in mind, though, that it is forbidden to use a flash or a tripod in places such as museums, archaeological sites or ruins and colonial buildings without the proper permit.
Emergency Numbers
Police (emergencies, traffic, fire etc.): 060 & 080
To report a crime: 061
Firefighters: 5768-8261.
Ambulance (Red Cross): 5557-5757
Federal Highway Police: 5684-2142.
American Express: 01 (800) 001-3600
When to Travel to Mexico
The best time to travel to Mexico is from the months of October to May. During other months, resorts tend to get too crowded or the weather gets too hot and humid or freezing cold. On the other hand, though, you might want to travel to Oaxaca in July to see the spectacular Guelaguetza festival.
Safety
It is generally safe to travel to Mexico, although some pickpockets target travelers, especially in highly-populated areas such as Mexico City and some beach resorts. Common sense is still one of the best defenses against such possible isolated incidents.
Entering the Country
For information about entering and leaving the country, see: travel documents.
Currency
The peso is the currency in Mexico. Some businesses accept foreign currency, although the peso is still your surest bet. Foreign currency can be exchanged at any bank around the city. Banking hours are usually Monday to Friday, from 9am to 5pm.