Travel Documents for Mexico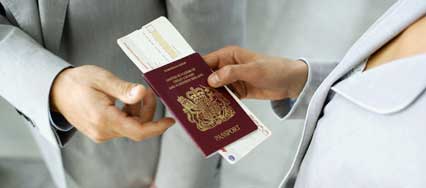 Travel documents
Traveling to Puerto Vallarta should be easy if you plan your trip ahead of time and prepare the necessary documents beforehand.
Whether you plan to arrive by air, by land or by sea, three Mexico travel documents are normally needed: a photo ID (such as an original birth certificate, a Driver's License, a company ID or a valid passport), a Tourist Card or FMN, and a valid proof of citizenship.
The Mexico Tourist Card or the FMN is a two-part document that declares the purpose of your visit to Mexico. It allows you to stay in Mexico for not more than 180 days. If you are arriving by land transportation, there are tourist cards available at the border or very near it. If you are arriving by air transportation, tourist cards will be provided for you on the plane or are available at the immigration counter. There are a few additional documents required if you plan to travel with a minor. Aside from the basic requirements outlined above, a notarized letter signed by all parents or legal guardians giving them permission to travel is also necessary.
The Western Hemisphere Initiative has been causing some confusion among travelers to Mexico. In simple terms, this initiative requires all travelers - including U.S. citizens - to and from the Americas, the Caribbean, and Bermuda to have a passport to enter the United States. The initiative will be carried out in two phases. The first phase only applies to air travel while the second phase includes auto and sea travel, as well as travel on foot. The confusion is probably brought about by the two-phase approach being employed by the initiative. To be on the safe side and to avoid any hassle, just bring your passport with you if plan to travel to Mexico.