Traveling to Puerto Vallarta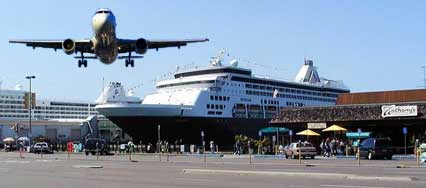 Traveling to Vallarta
With so many different options to choose from, you will find it quite easy to travel to Puerto Vallarta. You can either come by plane, by boat, by bus or by car.
Traveling by air is still the most popular choice for people coming to Puerto Vallarta. The Aeropuerto Internacional Benito Juarez in Mexico City is the main gateway to the country and a lot of Puerto Vallarta bound passengers land here to catch a connecting flight to Puerto Vallarta. In comparison, Puerto Vallarta's smaller Aeropuerto Internacional Gustavo Diaz only allows a few flights to come and go at a time.
Another popular way by which people come to Puerto Vallarta is through boats or cruise liners. The city is a common port of call among these immense passenger ships that arrive in the Marina several times a week. The Marina is equipped with modern facilities for boats, cruise ships and yachts.
A number of bus companies provide long-distance bus services for people who choose to travel by land. There are first class, second class or lower class trans-border bus lines available for travelers to choose from. First class (primera clase) or deluxe (delujo or ejecutivo) buses are generally on-time and provide comfortable, air-conditioned couches, bathrooms, and movies.
Second-class ("segunda clase") buses may or may not have air-conditioning. These buses have been in the business for a while so expect a little bit of dilapidation here and there. Lower class buses do not have air-conditioning and are rarely on time, as they make frequent stops along the way.
Bringing a car is not really recommended although it is another means of traveling to Puerto Vallarta. The city is accessible through modern highways from Guadalajara as well as from other major destinations in Mexico. Mexican car insurance is required when driving around Mexico and proof of ownership of the car must be available at all times.