Water Activities in Puerto Vallarta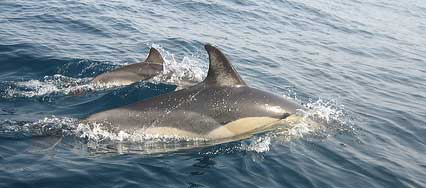 Dolphin encounters
The beaches of Puerto Vallarta are ideal for various activities both above and below the cool waters of Bahia de Banderas.
To enjoy the diverse marine life of the Pacific Ocean, try scuba-diving or snorkeling. The excellent visibility in the area, together with the perfect temperatures, attracts divers from all over the world. View the wide range of tropical fish, manta rays and sea turtles, along with spectacular underwater cliffs and canyons and colorful corals. Popular snorkeling and dive spots in Puerto Vallarta include Los Arcos, Punta Mita and the Marietas Islands. More advanced divers can try more difficult dives at various areas in the Pacific Ocean, and can also try night diving.
Other watersports are also popular in Puerto Vallarta, especially in Playa de Los Muertos. These include jet skiing and banana boat rides. Surfers also enjoy the waves, especially on the northern shores. Those who want to learn can also take surfing lessons in various areas, such as in Nayarit, Playa Cuatas and Playa Rosa. For the more adventurous types, try parasailing or bungee jumping over the Pacific Ocean.
A fully-equipped marina in the area makes cruising a favorite Puerto Vallarta activity. Boating, sailing and kayaking are enjoyable activities that can take you around the city and to nearby islands.
The popularity of Puerto Vallarta in the sport of fishing is also evident, with a few international fishing competitions being held in the city annually. A wide range of fish species abound in the Bay of Banderas, including swordfish, tuna and bass.
Dolphin encounters are also sought after in Puerto Vallarta. The dolphin research facility in the area allows close interaction with these lovable creatures. Seasonal whale-watching is also prevalent during the months of November to March.
Whether you plan to stay on the ocean or under it, you're sure to never run out of water activities in Puerto Vallarta!