Weather in Puerto Vallarta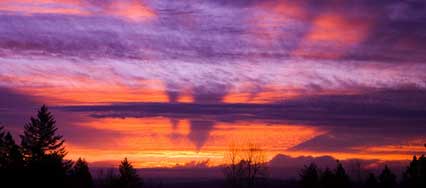 The Weather
Puerto Vallarta's weather can be described as nothing less than an ideal and tropical. Located along the Pacific Ocean's Bay of Banderas, the city generally enjoys warm, sunny days and cool, comfortable nights.
Winter usually takes place from December to mid-March. This season is also considered as tourist season or peak season, because most of the city's visitors arrive at this time. With practically non-existent rain, days are comfortably warm while nights are breezy and refreshing.
Spring normally arrives mid-March and lasts until the middle of June. Expect moderate temperatures.
Summer begins mid-June and lasts through late September. This signals the beginning of Puerto Vallarta's rainy season. The season is marked by a notable increase in temperature and humidity levels, as well as the occurrence of regular afternoon rain showers and thunderstorms. Downpours last for a couple of hours; once the sky and air clear up, the humidity level goes down, creating a fresh and airy atmosphere.
Finally, autumn transpires from mid-September to mid-December. Moderate temperatures are also experienced during this season, similar to the weather conditions during spring.
One of the reasons why people from all over the world keep coming back to Puerto Vallarta is that they genuinely enjoy the weather. It is often compared to that of Hawaii, and is perfect for those who are in serious need of a beach vacation.
When planning a trip to Puerto Vallarta, it is best to check out the weather conditions first before you actually go there. This can guide you in what things you should take with you on your trip. Aside from beach clothing, you should generally pack some airy clothes made from light materials. Bring along a light sweater and an umbrella, just in case.