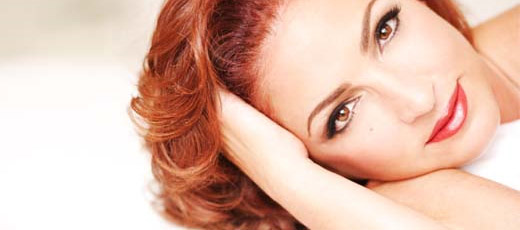 Gloria Estefan. In an industry increasingly dominated by one-hit wonder artists, the Latin Queen firmly commands the ardent praise of fans worldwide.
Classic. Gorgeous. Sexy. Down-to-earth. Fearless. And Latina.
That is singer-songwriter, actress and writer Gloria Estefan who was born as Gloria María Fajardo García on the 1st of September 1957 in Havana, Cuba. Her grandparents were Spaniards from Asturias and Logroño who immigrated to Cuba in search of a better life. Years later, the family would flee Cuba after Fidel Castro attained power. Gloria's family settled in Miami when she was 5 years old, a city she continues to call home today.
In an industry increasingly dominated by one-hit wonder artists and short-term careers, Latin Queen Gloria Estefan thrives and firmly commands the ardent praise of fans worldwide. She has ascended to a rarified plateau that affirms her status as one of pop music's true and enduring originals. "As an artist, you dream about accumulating enough successful music to someday do just one Greatest-Hits album, but to reach the point where you're releasing your second collection of hits is beyond belief," Estefan says. "I'm so proud and so grateful to have reached this point".
Her best-loved English-language hits like "Turn the Beat around", "You Can't Walk Away From Love," "Out Of Nowhere," and "I Got No Love", leaves the listener enthusiastic about her work. "These are songs that allow me to remain true to the sounds and musical concepts that I've developed over the last few years, while also experimenting with a lot of fresh new ideas" however, most of her songs have a true Cuban ballad feel to them, such as "Con Los Años Que Me Quedan" and "Mi Tierra".
A new-millennium take on "Conga", the classic song that shot Gloria to stardom as the singer of the Miami Sound Machine Band (where she met her husband, music producer Emilio Estefan) was renamed "Y Tu Conga," and reinvented into an underground house anthem in 2001 by none other than Gloria's son, Nayib. Between album releases, she works hard on other aspects of the music business along with her husband, advocates for the Cuban community and looks after her family. Despite being raised in the United States, Gloria remains true to her Cuban roots - an aspect that can clearly be felt in the rhythms of every album she's made, which are all nostalgic tributes to her native Cuba.
Gloria's last tour was "Live & Re-wrapped" in 2004 and her last album came out in 2007 appropriately titled "90 Millas" (90 miles). The album's short title is of significant importance to Gloria and to millions of Cuban-Americans: 90 miles (144 km) is the distance that separates Miami from Cuba. Gloria sings in her native Spanish and wrote most of the songs.
"90 Millas" is also the name of her 2009 final farewell tour. The reason for her bidding farewell to the stage after spending more than 30 years perched on the highest branch of Latin music is to spend more time with her family, especially her teenage daughter. She's not afraid of running out of things to do, "We have 8 restaurants and three hotels to look after in Miami and Mexico, I'm writing my third book and participating in several movies". Gloria Estefan is definitely one of the few female Latin pop singers who really has something to offer!
Estefan also enjoyed experimenting on "I Got No Love," another new composition, co-written with long-time Estefan collaborator Jon Secada. "I'm crazy about the R&B vibe of that song," Gloria says. "It's a little rawer than people might be used to hearing from me. I love the idea of working on relatively empty tracks, wherein you have to really come up with some fresh vocal ideas. There's some really nice vocal layering on this song, which I think works well within the rhythmic context that Jon, Emilio and Sebastian Krys, (one of the song's Co-producers) created".