Barcelona

Learn Spanish in Barcelona with don Quijote. Choose your Spanish course and come to Barcelona to study Spanish. Learning Spanish has never been easier!

The School The City Video

Granada

Learn Spanish in Granada with don Quijote. Join our language school and take one of our Spanish courses in Granada.

The School The City Video

Madrid

Learn Spanish in Madrid has never been easier! don Quijote offers several spanish courses in the capital of Spain. Join our Madrid language school.

The School The City Video

Salamanca

Learn Spanish in Salamanca with don Quijote and find your favorite Spanish course. Take your Spanish course in our Spanish language school in Salamanca.

The School The City Video

Tenerife

Learn Spanish in Tenerife, Canary Islands. We offer a variety of courses to study Spanish. Learning Spanish in Tenerife with don Quijote!

The School The City Video

Valencia

Visit our Spanish school in Valencia. don Quijote offers language courses in Valencia. Learn Spanish in Valencia with us.

The School The City Video
Choose from over 25 Spanish courses, of all different levels, and prepare yourself for an unforgettable experience, immersed in culture in a Spanish speaking country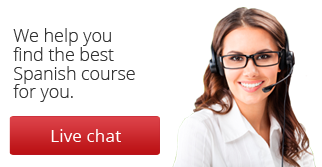 Why choose don Quijote
What our students are saying about us

Camille Lacroix
Salamanca 3 Weeks
"I arrived very enthusiastic about the idea of learning a language. I always wanted to discover a city like Salamanca: culture, history and beauty; all elements I found in this town. I chose Salamanca for its history of being a student town and for its elegant cathedral. I haven't been disappointed: the classes were good and the teachers very competent. My overall experience was good and don Quijote has many assets which make of it a very good school: very friendly and available teachers, good locations, serious classes and the books are provided, this is great!"

Tim Saynor
Tenerife 6 Weeks
"I enjoyed a constant progression in Spanish, throughout the course. The teachers are always ready to go out of their way to help students with any queries or problems. I had the pleasure to meet many interesting people from all over the world and made good friends with whom Ill definately stay in contact."

Elanie Jones
Salamanca 2 Weeks
"My experience in Salamanca and with don Quijote was outstanding and I would recommend it to anyone. I am an older student (38 at the time) and it was wonderful for me. Don Quijote makes both young and old feel welcome. Thank you for this wonderful experience and I hope to return one day. "

Amy Bent
Granada 4 Weeks
"My experience with the school was excellent right from my first contact. I had never been overseas before so I was very nervous. The information I received from the school was first class and did much to put me at ease. All my questions about the schools, courses, accommodation and cities were answered promptly and thoroughly. I found the teachers at the school to be fantastic. They were extremely patient, friendly and very helpful. They clearly believed in and enjoyed what they were teaching. The administration team was also very helpful, patient and friendly and the excursions and extra classes were well organised and conducted by knowledgeable, friendly guides."

Nicola Mohler
Barcelona 3 Weeks
"It was a great experience to spend 3 weeks in Barcelona where I met people from the whole world and get in contact with the Spanish lifestyle."

Michael A.C. Joseph
Granada 6 Months
"don Quijote schools have so much to offer students. From activities and outdoor excursions to the mountains or beach, to courses like flamenco, Spanish wine, guitar and more. ¡Viva España y los Españoles!"

View all comments
Reasons for learning Spanish with don Quijote
Personal student assistance and 24-hour emergency phone line

100% price, satisfaction and cancellation guarantee

Our experience comes from 27 years of Spanish teaching with over 12,000 students a year

Qualified teachers and interactive teaching method with personalized attention
Spanish learning resources
Grammar and Lessons
When studying another language many questions and doubts can arise. With our free Spanish lessons you will learn the grammar skills you need to improve your Spanish skills on your own.
Spanish Lessons
Palabra del día
This month's recommended reading
Niebla, de Miguel de Unamuno
Culture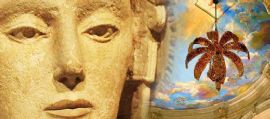 The mystery play of Elche:
The city of Elche in Alicante is a box of surprises for visitors with its excellent cultural and tourist attractions: it is one of the few Spanish cities which has been declared a UNESCO World Heritage Site for numerous reasons. The mystery play of Elche, a religious representation which has taken place in June for centuries, is a performance which brings the inhabitants of Elche together every year. Discover more about it by reading here.… Read More
dQ members
Get started on dQ Community!
Becoming a don Quijote Member is quick, easy and free.
Join the don Quijote Spanish language community - 70,000 members strong and growing!
Free Spanish lessons by e-mail
More than 150 archived lessons, vocabulary, verbs, ...
Worldwide Pen Pal exchange
More than 20 useful online tools to learn Spanish