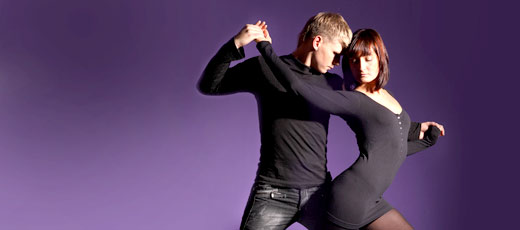 Mambo. Mambo is a genre of Latin music as well as a dance that originated in Cuba. Israel "Cachao" Lopez invented Mambo music in the 1930s in Havana.
Mambo is a genre of Latin music as well as a style of dance that originated in Cuba. Israel "Cachao" Lopez, often known simply as "Cachao", was a Cuban musician and composer. Cachao invented Mambo music in the 1930s in Havana and it was later made popular by figures like Pérez Prado and Beny More. Mambo music and Mambo dance became hugely popular and dominated their industries for 20 years.
The Mambo Kings
Lou Vega began the famous Mambo movement with the song: Ladies and Gentlemen this is Mambo Number Five! Antonio Banderas contributed to Mambo´s success in the United States with the film Mambo Kings. From early on, Mambo was performed by some of the greatest Latin artists, especially from Cuba, Mexico and the US. Some performers like Pérez Prado, Tito Puente and Eddie Torres are some of the big names in this musical genre. Mambo is a word of African decent that means: "conversation with the gods".
The Mambo, as a musical rhythm, was born in Cuba. Typically, the conductor of an orchestra would shout, "give it mambo", to invite an improvisation during a musical piece. Orestes López and his brother Cachao originally gave the name "Mambo" to the Cuban style dance. In 1938 both musicians formed part of the Orchestra known as "Arcaño Y Sus Maravillas", which greatly contributed to the rapid growth of the new music genre.
In 1951, Pérez Prado triumphed in Mexico with Que Rico Mambo, for which he became known as the King of Mambo. He began introducing North American Swing influences into his music. This new influence took Mambo to new heights in the 1950s when it would reach the dance floors of New York City. So, during that decade, Pérez Prado turned songs like Mambo número 5, Mambo Número 8, Mambo del Politécnico, Que Rico Mambo and Ruletero into big hits, especially during Carnival festivals.
Meanwhile in New York, the Mambo was living out its Golden Age. Many New York orchestras played Mamba music at famous concert halls such as the Palladium and there was a real dance fever that combined sensual dance steps and swaying hip movements. At the height of the Mambo's success, Tito Puente and Tito Rodriquez also made names for themselves as Kings of Mambo.
The Mambo dominated the music scene for 20 years until the 1960s when other rhythms, such as Salsa and Pachanga, started to come into fashion. However, even today the Mambo is a firm favorite with ballroom dancers. The Mambo dance steps are so appealing because they are both energetic and imitable plus they can be performed either individually or with a partner. The dance is reminiscent of African rhythms, swing, jazz and Cuban aroma… all mixed up into something unique and recognizable, even to a novice of Latin music.