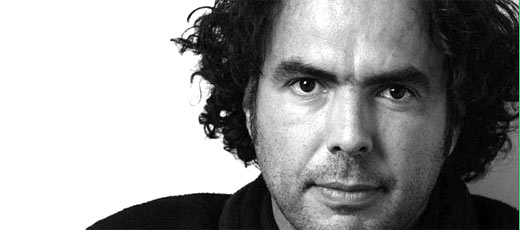 Find out more about Alejandro González Iñarritu and one of his most famous movie such as Amores Perros.
Alejandro Gonzalez Iñárritu, born in Mexico on August 15, 1963, is a famous Mexican film director who has gained respect from Hollywood and the world over. His first feature film Amores Perros (2000) made a huge impact and landed him an Academy Award nomination for Best Foreign Film. The recognition allowed him to secure investments in his future projects which have subsequently remained faithful to his powerfully emotional style and independence. Alejandro Gonzalez Iñárritu is the first Mexican to be nominated for an Academy Award for best director for his work in Babel (2006). Other films to have gained critical claim include 21 Grams (2003) and Beautiful (2010), which will represent Mexico at the Oscars.
Gonzalez Iñárritu had various jobs before becoming a film director. At the age of 16 he was kicked out of school which led him to become a commercial sailor. It was this experience that inspired him to obtain a formal education in filmmaking and directing. While studying, Gonzalez Iñárritu found work in 1984 as a DJ at a top rated Mexican radio station, WFM. By 1989 he began composing music for Mexican feature films and by the age of 27 he was the youngest producer and director in Televisa, Mexican television. Gonzalez Iñárritu left Televisa to open his own company dedicated to advertising, short films, and television programs called Zeta Films. The Mexican director later gave credit to his experience in radio and advertising for teaching him to be a good story teller.
Alejandro Gonzalez Iñárritu was not satisfied and struck up a business relationship with novelist Guillermo Arriaga to make 11 short films about the contradictions of Mexico City. Eventually the creative duo decided to focus on three interconnected short stories and expand them into one feature length film called Amores Perros (Love's a Bitch). The story revolves around three different characters from different classes of society which are all affected by the same car fatal car crash. The film went on to win a slew of awards from all around the world including: Best Film Not in the English Language (2001), 13 awards from the Mexican Film Academy and an Oscar Nomination in 2000.
By the year 2001, Alejandro Gonzalez Iñárritu was a famous film director. He signed on to direct commercials for famous car maker BMW and direct actor Clive Owen in the 2001 film Power Keg. Returning to his roots, in 2002 Gonzalez Iñárritu signed on to direct an episode of 11'09'01, a short film collaboration in honor of the September 11, 2001 terrorist attacks in New York.
Iñárritu made his first US feature film debut with the feature film 21 Grams (2003) starring Sean Penn, Benicio del Toro and Naomi Watts. Again, the story revolved around a tragic event and focused on faith, hope and morality. His next film, Babel (2006), starring Brad Pitt and Cate Blanchett, again told the story of various characters united by a single event. The film was more ambitious than previous ones and explored the depths of confusion, fear and love.
Babel would solidify Alejandro Gonzalez Iñárritu as an A-list Mexican film director. The movie was a box office hit and was nominated for a slew of awards including seven Academy Award nominations. The film won a Golden Globe for Best Motion Picture and Alejandro Gonzalez Iñárritu earned the Best Director Award from the Cannes Film Festival.