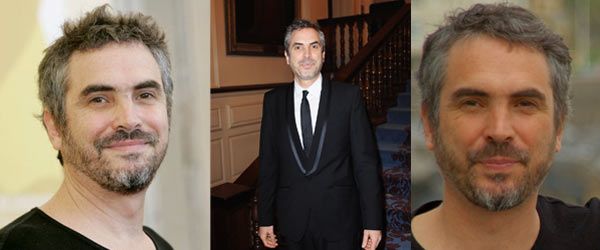 Alfonso Cuaron. The Mexican Film Director has directed several big-name films and received three academy award nominations.
A Mexican Film Director
Alfonso Cuarón continues to be a highly esteemed film director. He has directed several big-name films and received three academy award nominations. He is currently working on a sci-fi movie that is due for release later this year.
Alfonso Cuarón is notable to many for directing "A Little Princess".
He worked with his younger brother, Carlos Cuarón on a road movie called "Y Tú Mama También".
He directed the third Harry Potter.
His film "Gravity" was released in October 2013.
Alfonso Cuarón is a Mexican film director. He is famous for directing "A Little Princess" in 1995 and "Y Tú Mama También" in 2001. He also achieved great success with his 2013 science fiction film entitled "Gravity". Cuarón's father is a nuclear physicist and he has a younger brother called Carlos. He was born in Mexico City and studied Philosophy and Filmmaking at the UNAM. However, he dropped out after getting into trouble for releasing a film without permission. In 1991, Cuarón released his first feature film – "Sólo con tú pareja" – a comedy about a womanizing businessman that gets fooled into believing he has contracted HIV after sleeping with an alluring young nurse.The film stars Claudia Ramírez, a model/actress to whom Cuarón himself was linked between 1989 and 1993. The film was very popular in Mexico.
A little Princess
In 1995, Cuarón released "A Little Princess" – based on the 1905 children's novel by Frances Hodgson Burnett. The film is about a little girl named Sarah Crewe who has to leave her beloved home in India when her father enlists to fight for the British Army in WW1. Her dear father enrolls her in a boarding school where her late mother studied as a young girl; he thinks she will be very happy there. On account of her father's fortune, Sarah is treated very well by the headmistress who throws her a lavish birthday party. The school bully becomes angry when she sees how popular Sarah has become with the other girls. Sarah tries to befriend the school's African-American servant girl, but is warned against it by the other students.
One day, the headmistress of the school learns that Sarah's father has been killed in action and that the British government has seized his extensive manor and all of its property. From this moment on, Sarah is forced to work as a servant and she has the majority of her possessions confiscated. The only thing that the headmistress allows her to keep is a dolly that her father gave her as a gift before he went away. Sarah becomes close friends with the African-American servant girl and Sarah tells her stories from an epic piece of Indian literature called "The Ramayana". The lengthy novel consists of seven books and tells the story of Sita and Rama – living beings embodying the deities: Lakshmi (Hindu goddess of wealth) and Vishnu (Supreme God). Ramayana is a combination of the words, "Rāma" and "Ayana". These words of Sanskrit origin mean going and advancing respectively.
Y Tú Mama También
For Cuarón's next project, he co-wrote "Y Tú Mama También" with his younger brother Carlos. The film opens with scenes of two young guys having sex with their girlfriends for one last time before the girls go on a trip to Italy together. Once their girlfriends have left, the two friends become bored very quickly. They meet an older, married woman at a wedding and ask her to go on a road trip with them to a made up place called "Boca Del Cielo". At first, she declines their invitation; then it transpires that her husband is an adulterer and she decides to go.
The Prisoner of Azkaban
In 2004, Warner Bros invited Cuarón to direct Harry Potter III (The Prisoner of Azkaban). Cuarón's work on the third film of the series delighted J.K. Rowling, a self-confessed Cuarón fan: she claimed to have loved "Y Tú Mama También". There were a handful of disgruntled "purist" Potter fans, but on the whole, the film was a huge success. Several film critics claimed that it was the first film of the series to capture the true essence of the books.
Gravity
Cuarón started working on a new film in 2010 called "Gravity", a science fiction movie he wrote with his son Jonás. The film proved to be a difficult project given difficult technical aspects involved in filming. After spending some time looking for actors to play the roles of the main characters, the part of Doctor Ryan Stone was given to Sandra Bullok and the part of veteran astronaut Matt Kowalski was given to George Clooney. This story of survival in space earned international recognition including 10 Oscar nominations (winning 7), 4 Golden Globe nominations (winning the award for best director), 11 British BAFTA nominations (winning 6), 8 US critics choice award nominations (winning 7), and the award given by the guild was given to Cuarón.
Alfonso Cuarón has clearly established a solid place for himself in the film industry.