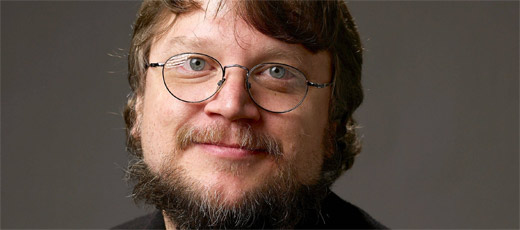 Guillermo del Toro is a critically acclaimed Mexican film director known for his fiction, fantasy and war films. Learn more about him.
Guillermo del Toro Gómez is a critically acclaimed Mexican film director known for his fiction, fantasy and war films. The Mexican director is most known for his work on the Hellboy comic films and the fantasy film Pan's Labyrinth.
Guillermo del Toro joins the list of a wave of Mexican directors who took the American film industry by storm in the 1990s. He was born in Guadalajara, Mexico in October of 1964 and raised as a strict Catholic. At a very young age, del Toro decided to make a pact with the "monsters and ants" that lived in his room, agreeing to dedicate his life to them in exchange for doing him no harm. The result was a future horror director, who as a child made monster movies with a primitive camera and hand-built action figures. Eventually, del Toro would achieve remarkable success and international recognition in the film industry as a director and screenwriter. Remaining true to his word, Guillermo del Toro's main focus has always been on horror and fantasy films.
In the 1980s and 90s Guillermo del Toro exercised his passion for makeup design. The young budding director chose to study under Dick Smith, renowned makeup artist. For 8 years del Toro would work in the special effects industry, eventually opening his own company called Necropia. In 1984, Guillermo got his first taste of filmmaking by producing Dona Herlinda and Her Son. He went on to direct Mexican television programs, including a famous horror series, and teach film workshops. In 1986, del Toro solidified his love for film when he, along with other prominent names in Mexican film, co-founded the Guadalajara International Film Festival.
Guillermo del Toro's debut feature film, Cronos, was released in Mexico in February of 1992. The film won many awards and went on to represent Mexico in the 1993 Academy Awards. Next, del Toro was invited to direct a Hollywood film called Mimic (1997), an experience which would submit him to various confrontations with studio executives that would ultimately leave him unsatisfied. Soon afterwards, the Mexican film director would find himself obliged to relocate to Los Angeles after negotiating a ransom for the release of his kidnapped father in Mexico.
By 2001, the filmmaker returned to his independent roots with a film set during the Spanish Civil War called Devil's Backbone. The film, about a ghost haunting at an orphanage, was well received and positioned Guillermo del Toro to return to the Hollywood blockbuster film scene. The result was Blade II (2002), starring Wesley Snipes and Ron Perlman, who has appeared in many Guillermo del Toro films.
In the 2004 movie Hellboy, a comic book adaptation about a spawn of Hell raised by Nazis in World War II, del Toro had to fight studio directors to cast Perlman in the leading role. The comic book adaptation brought Guillermo del Toro true recognition as an international film director. The Mexican movie director would later return to direct the sequel: Hellboy II: the Golden Army (2008).
Pan' Labyrinth (2006), Guillermo del Toro's most successful film, is movie set in Spain about a young girl who escapes the harsh realities of life by creating her own adventurous fairy tale. Guillermo wrote and directed the critically acclaimed film that returned to the reoccurring Spanish Civil War motif found in his work. Pan's Labyrinth earned a 22 minute standing ovation at the Cannes Film Festival, was nominated for six Academy Awards (for which it took home three) and a BAFTA (Best Film Not In English) Award, among many other recognitions.
Guillermo del Toro is a great example of the many Mexican film makers that gained enormous international respect during the period. Also in 2006, fellow Mexican directors Alejandro González Iñárritu and Alfonso Cuaron were also enjoying similar success with the films Babel and Children of Men respectively.