Find out Mayan beliefs that defined their identity and culture: ghosts and spiritual entities, recurring cycles of life and death. Read here about old history
Maya Mythology and Spirituality
Playa del Carmen (Mexico) has many beautiful attractions; but none are as fascinating as its connection with the Maya culture. Maya buildings, sculptures and reliefs and stories transport us to another time and place.
In fact, the first thing that had us spellbound was the Maya conception of the world. Imagine living on a flat four cornerd plane, each corner of which is a different color. East, as the birthplace of the sun was red; West, the place where the sun king dies was black; South was yellow and North was white. Now add a blue-green central point to that, and you have a picture of the world the Mayas imagined.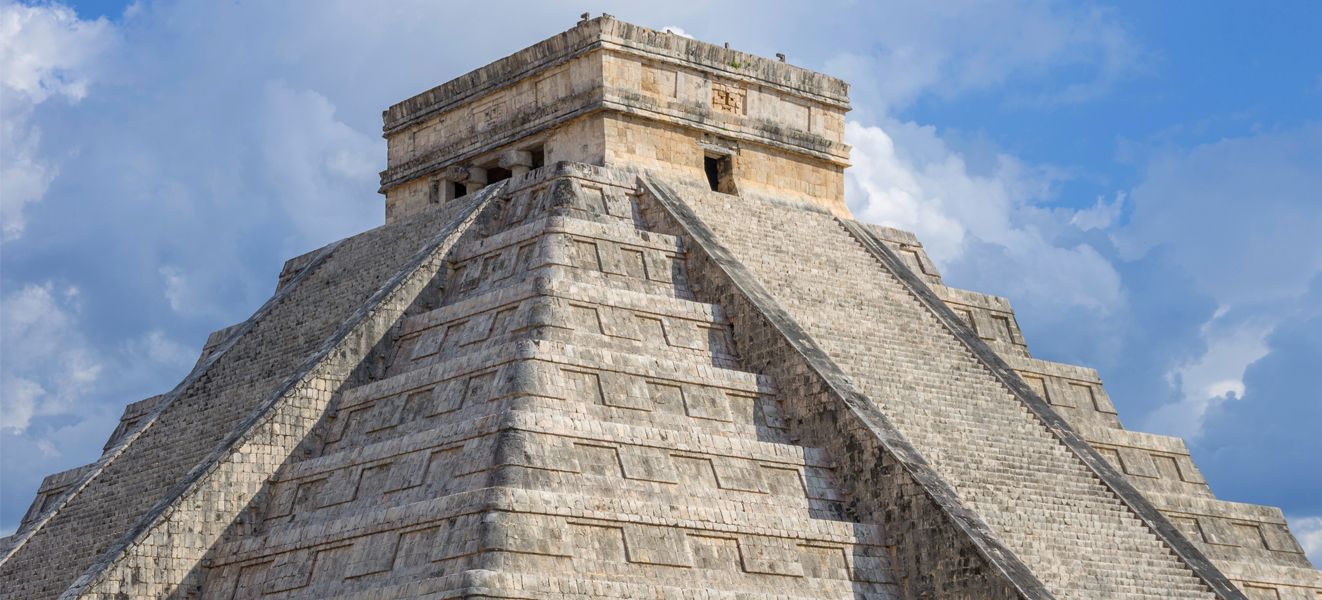 From the central, blue-green point grew a giant ceiba tree which communicated between heaven with earth with its branches and earth and the underworld with its roots. Climbing up or down its trunk to see other corners of the universe was tempting, but difficult. However, for those brave enough to venture into the infinite, there was a way to reach into the depths by following a path of intricate caves and to touch the celestial kingdom by climbing a mountain... or even a pyramid!
Yes, pyramids played the part of manmade mountains. They were considered buildings halfway between the natural and the artificial and centers of powerful energies that could either help the world or destroy it. Preists existed to appease them, not control them, and were capable of making human sacrifices, throwing people into huge natural wells, which as holes in the ground open to the sky and filled with water, were an ideal bridge between heaven, earth and underworld.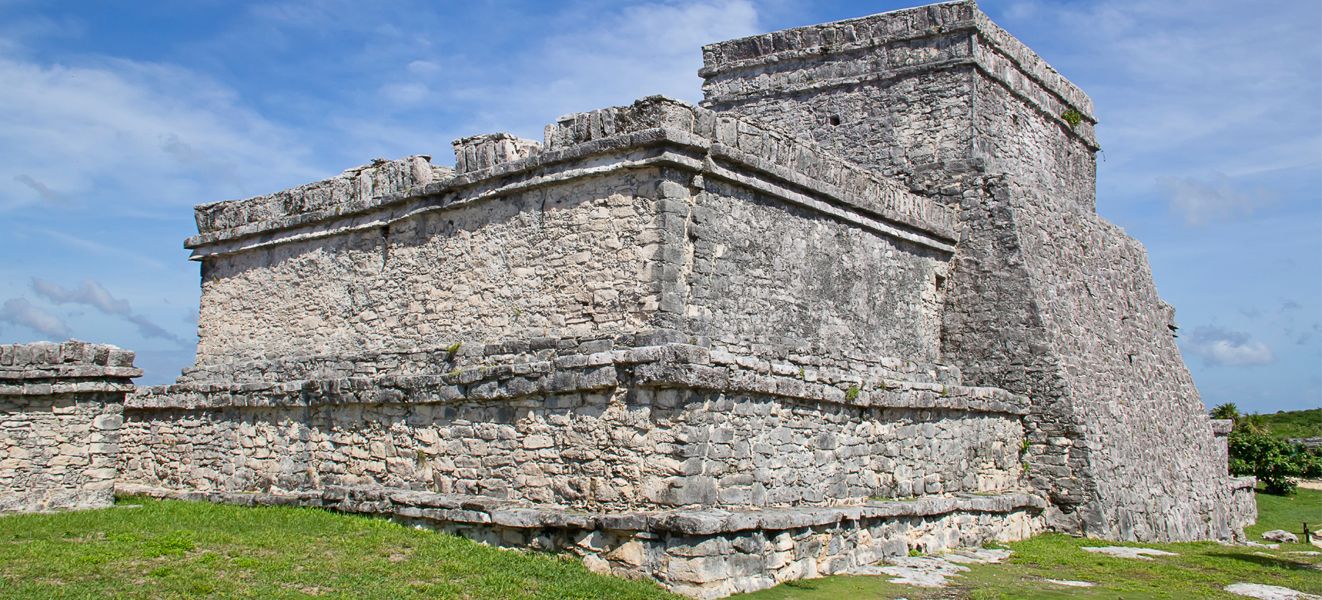 There has been a lot said about these sacrifices - but we want to stress that sometimes the sacrificed person only cut, not killed, and that sometimes even the priests were "sacrificed" in this way. Where did the people consecrated to the gods come from? Most of the time they were prisoners of war (Maya warriors only took prisoners, they never killed their opponants); but players of the enigmatic Mesoamerican ballgame were also sacrificed at times, and there were even people who volunteered to be sacrificed.
Spirituality was such an important part of Maya life that they believed everything was infused with energy and power. There was not a distinction between what we might consider the "supernatural" and the "natural." Because of this there is an enormous amount of mystical symbols in Maya art.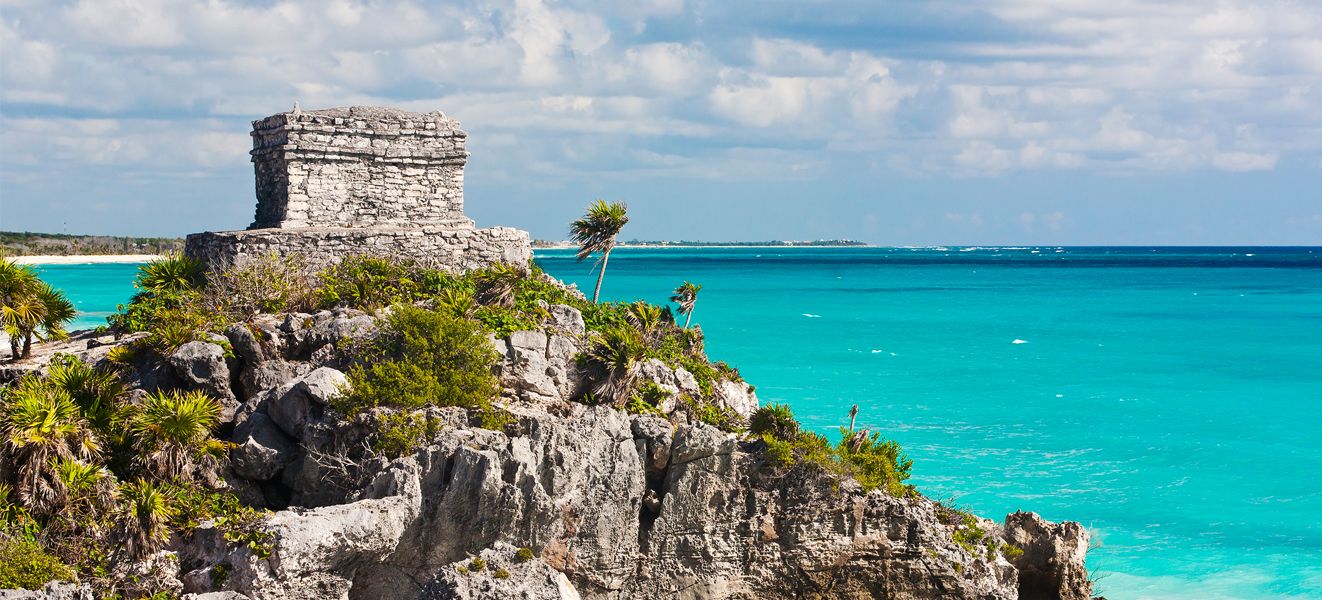 This concept, in fact, is found in the idea of the main Maya deity, Hun Ab Ku; there are hardly any physical descriptions of him and he was considered "unknowable." Of course there are other gods such as Itzamná, the god of wisdom; IX U, the goddess of the moon; and Yum Kaax, the god of maize, but their role was equivalent to Christian angels or Hindu devas, powerful helpers to the main deity.
We could go on and on all day about the ancient Mayas, about their energy and their mystery. But wouldn't it be better to come and see for yourself while learning with us in Playa del Carmen?