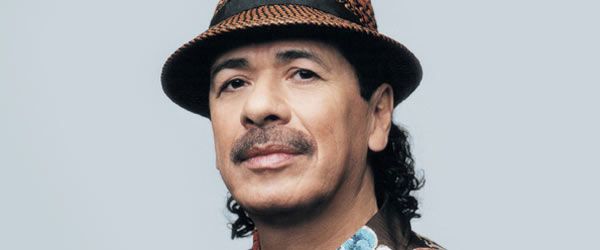 Carlos Santana. Santana, born in Mexico, showed an early interest in musical instruments and was already a talented guitarist before his tenth birthday.
Carlos Santana, born in the state of Jalisco, Mexico, showed an early interest in musical instruments and was already a talented guitarist before his tenth birthday.
Santana has stated that Mexican-American singer songwriter Ritchie Valens influenced him to pursue a career in the music industry. During his teenage years, Santana relocated to California with his family where he was offered places at two prestigious universities but turned them down. Instead, he chose to follow a more musical route, receiving lessons from a famous guitarist called Javier Bátiz. During this time, he saw a performance by B. B. King and observed the hippie movement in San Francisco.
Santana spent some time working as a busboy and street musician before deciding to become a full-time musician. He first gained recognition in the 60's when he filled in for an American blues vocalist called Paul Butterfield at the Fillmore West in San Francisco. Later that year, Santana formed his self-titled band with a couple of friends he made during his street playing days. The band, "Santana", quickly became successful and was signed by Columbia Records and went into the studio to record their first album. His band featured the blues guitar and Cuban percussion instruments such as the timbales (shallow drums with metal casing) and the congas (drums shaped like barrels). The band began producing a mixture of Latin and American sounds and continued to do so over the following decades, suddenly experiencing a resurgence of popularity in the 90's with Santana's 15th album, Supernatural, released in 1999 becoming an instant hit.
In 2003, Carlos was ranked no.15 on the list of the "100 Greatest Guitarists of All Time" in Rolling Stone magazine. In 2010, Santana and the Rolling Stones became the only two rock bands to have had an album on the charts every decade since the 1960's. During his musical career, Carlos has performed in front of over 100 million fans and sold the same number of records. Carlos has also won 10 Grammy Awards. In 1969, Santana performed on a dairy farm in New York as part of the Woodstock festival. This created one of the more notable changes in the group's evolution. Because the band gained international recognition for their performance, the group felt pressure to perform that wasn't there before. Consequently, a rift started to form between certain members of the band and before long Carlos decided to bring in new musicians. This marked a change in musical direction towards their "jazz fusion" sound of the 70's.
Santana's Milagro Foundation helps improve the lives of underprivileged children by giving non-repayable grants to community based associations that work with young people in the areas of education and health. Santana and his wife Deborah King founded the Milagro Foundation in 1998. Since then, the organization has contributed more than $5 million to associations helping children in 35 countries.
Since Santana's Supernatural album, he has gone on to work with other artist and produce more albums with the group like Shaman, All that I am, Shape Shifter and Corazon.
Carlos Santana has shown himself to be a versatile musician, artist and philanthropist. He has now taken on the role of designer since the creation of the River of Colors and Carlos by Carlos Santana Shoes brands.