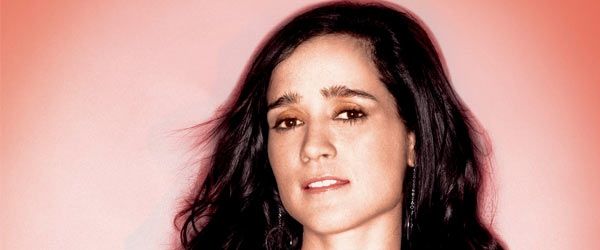 Julieta Venegas. Read about the internationally successful Mexican singer-songwriter with a wide and varied body of work that spans back to the early 1990s.
Julieta Venegas is an internationally successful Mexican singer-songwriter with a wide and varied body of work that spans back to the early 1990s. She is best known for her third album entitled Si (2003) and its follow up Limon y Sal (Lemon and Salt, 2006, a unique blend of flavors that reminds listeners that the tangy, pop oriented sounds of these two albums stand in harmonious contrast to Venegas' earlier sound). She plays the accordion, the piano and the guitar among other instruments in her songs.
Venegas was born and grew up in Tijuana, Mexico, where she studied music at La Escuela de Música del Noroeste and performed in the ska-influenced bands Chantaje and Tijuana No!, finding relative success with the song Pobre de ti. In her early twenties, she moved to Mexico City, where she met already successful musicians who helped open the right doors for her to break into the influential music scene in the nation's capital.
In 1996, she signed with BMG, with whom she recorded her first album entitled AQUI (Here), featuring Venegas herself playing accordion, piano, guitar and vibraphone. Professionally produced by Gustavo Santaolalla, AQUI also gets help from members of the popular band Café Tacuba. The work, moody and expressive, is characterized by bold instrumental voicing and drum beats, a unique blend of piano solos and accordions textured with poetic lyrics. This is a vibrant album that shows a flair for dramatic sound. Contrary to her later chart topping efforts, this is decidedly not pop music. Julieta Venegas' debut album earned positive reviews and a solid following of fans. The video for the song Como Sé won an mtv award. With the success of that work, she toured extensively with established groups such as Los Fabuloso Cadillacs.
In the late 90s she continued performing her unique style of music, often categorized as alternative, playing in international music festivals in Spain and in the U.S. She released her second album in 1999, entitled Bueninvento, an album charged with an intensity which recalled her previous AQUI, and stood in stark contrast to her following breakout album Si (2003).
Venegas' third album marked a change in the course of her career, with a new brighter brand of music that appealed to wider audiences. Si celebrates pop at its best, with a musically talented singer who has explored music, composes her own songs and lyrics and plays her own instruments. The intimate relationship that Venegas clearly enjoys between her voice and instruments treats listeners to a special musical experience. With catchy hooks and warm melodies that large audiences can identify with, Si became an instant success that received plenty of air time on Spanish speaking radio stations around the world, making songs like Andar conmigo and Lento smash hits. The success set the stage for her eagerly anticipated follow up album. Anxious fans had to wait until 2006 for the release of Limon y sal. In just one week the album had already gone gold in Spain and the U.S., and platinum in Mexico. Two years later, her MTV unplugged also went platinum in Mexico, and the same year she won two Latin Grammies.
Julieta Venegas concerts are still often referred to as personal and intimate, unique qualities given the global success that she enjoys. She successfully crossed over from a dynamic and abstract music style loaded with artistic expression that explores the deepest of human emotions, a genre that appealed to a perhaps more personal fan base, to creating enjoyable mainstream hits heard around the world. Most remarkable has been this artist's rare ability to do so without compromising consistently favorable reception of her work from both critics and fans.