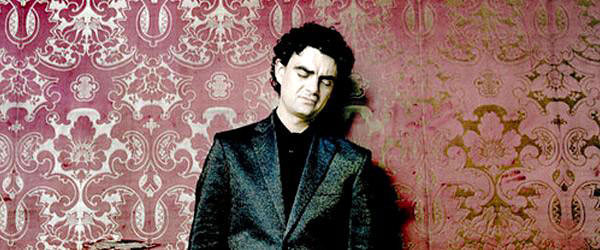 Rolando Villazon. The famous opera singer, born in Mexico, continues to be one of the most coveted performers in his field.
The King of Opera
Rolando Villazón, one of the most renowned tenor singers of contemporary opera. He was born and raised in Fuentes de Satélite in Mexico City and embarked on his career when he began musical studies at the National Conservatory of Music. Since then, Villazón has performed in most prestigious opera houses along with the best orchestras worldwide, garnering recognition and praise from fans and critics alike for both his acting ability and spectacular voice.
However, the story of his rise to the opera stage is not the most conventional. Villazón was discovered as a potential talent when he was overheard singing in the shower by baritone singer Arturo Nieto, a friend of Villazón's neighbor. When Nieto heard him singing, he ran next door to tell him that his voice was incredible and that he should study in his vocal academy. There, he developed a love of opera music and as they say, "the rest is history".
Villazón's extensive CV includes the following operatic roles:
Rodolfo in La Bohème at the Bayerische Staatsoper opera house, Munich.
Don Carlo in Don Carlo at the Royal Opera in Covent Garden, London.
Nemorino in L'elisir d'amore at La Scala di Milano, Milan.
Perhaps one of the singer's most acclaimed performances was in Verdi's La Traviata, in which he made his debut alongside rising soprano star Anna Netrebko. La Traviata was not only a crucial milestone in Villazón's career, but it was also the opera which cemented the working relationship between Netrebko and Villazón, who went on to perform together in concerts as a double act. While rumors which claim the pair are romantically attached are dubious, there is no doubting the success of their partnership in La Traviata, from which Villazón and Netrebko went on to record a CD of duets featured in that performance.
Not only has Villazón taken part in numerous well-respected operas, but he has also received much commendation for his performances. Some of his awards include:
The 2006 Klassik Echo Award for La Traviata
The 2008 Klassik Echo Award for Duets
The 2011 Klassik Echo Award for "México!"
However, it has not been plain sailing for the talented opera singer. In 2009, Villazón underwent surgery to remove a cyst from his vocal chords which had been gradually increasing in size since 2007, meaning he had to withdraw from many of his planned performances for that year, including his high-profile appearance in Donizetti's opera Lucia di Lammermoor. At the time, he released a message saying he '[…] would like to apologize to [his] wonderful audience […]' and expressing his '[…] gratitude for the loyalty and support of [his] audience, colleagues and friends'. Despite this significant setback, the operation was successful and Villazón was back on stage again a year later, starring in Massenet's Werther in Vienna.
Villazón has now overcome what was perhaps the biggest obstacle in a singer's career, returning to the stage in true form to give trademark dazzling recitals. In 2014 he released his first all-Mozart solo album Mozart Concert Arias. What's more, this renowned opera star continues to be one of the most coveted performers in his field continuing to maintain a busy performace schedule that takes him around the world year after year.