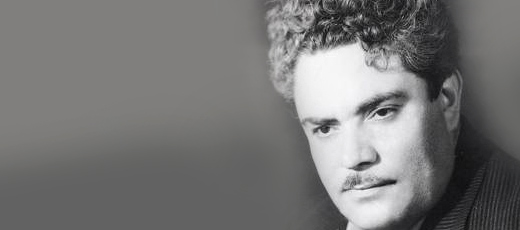 Mexican Orchestra director. Revueltas is considered the most important Mexican composer; some of his works include the music for the film Los de abajo.
Silvestre Revueltas Sánchez was born in Santiago Papasquiaro in Durango, Mexico on December 31, 1899 and passed away in Mexico City on October 5, 1940. He was a music composer and the Mexican orchestra director and is considered the most important Mexican composer.
Silvestre Revueltas was the oldest child of a large family dedicated to Mexican cultural activities. His brother Fermín and sister Consuelo were painters, his younger brother José was a writer and guitar player and his other sister, Rosaura, was an actress and a dancer.
Silvestre started playing the violin when he was five years old and gave his first recital at the age of 12 in 1911. His father encouraged him to continue studying music and sent him to Mexico City to study the violin. Silvestre studied at the National Conservatory of Music of Mexico under important teachers like José Rocabruna (violin) and Rafael Tello (composer). However, young Silvestre Revueltas was not satisfied with his training.
At 17 years old, Silvestre's father decided to send him to the United States with his brother Fermín. There they attended St. Edward's University in Austin, Texas and Silvestre became known as a very gifted young musician. During this time he met Charles Debussy, who would influence his work greatly. In one of his first compositions, called Margarita, a certain degree Debussy's influence is noticeable in the song's impressionist style and melody.
Silvestre left Austin and made his way to Chicago, which at the time was recognized as the artistic and musical center of the US. He enrolled at the Chicago Musical College and graduated in 1919 with diplomas in violin, harmony and composition. A year later, in 1920, the Revueltas brothers returned to Mexico and Silvestre brought with him a bad habit that would affect the rest of his short life: alcoholism.
HIn 1922, Silvestre Revueltas returned to Chicago where he met a Czech violinist, Otakar Sevcik, who helped him renew his technique. A year later the death of Silvestre's father would bring him back to Mexico and cause him financial problems.
He met Carlos Chavez, with whom he developed a close relationship. Silvestre was making a name for himself in the Mexican cultural environment which would lead him back to the United States where he would live in Chicago (Illinois), San Antonio and Mobile (Texas).
In 1926 Silvestre Revueltas began to direct the San Antonio Theatre Orchestra and started to become known as a music composer with Batik, written for a small orchestra.
During the Spanish Civil War, Silvestre Revueltas fought with the Republicans. When Franco won the war, Silvestre returned to Mexico where he started earning little as a teacher and fell deeper into poverty and alcoholism. Silvestre Revueltas died in 1940, at the age of 40, from a case of pneumonia which was complicated by his alcohol abuse. His death occurred on the same day that his ballet El renacuajo paseador premiered, he had written it seven years earlier.