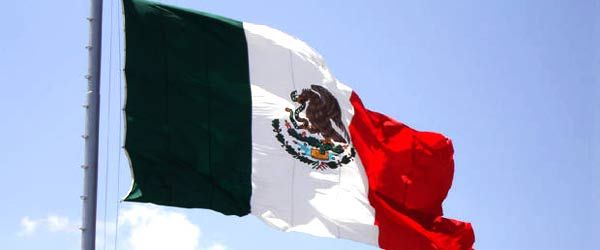 Living in Mexico. For American's looking to maximize their pension, retiring in Mexico offers some very interesting and convincing arguments.
Lake Chapala in Mexico is the #1 retirement destination for American expats.
Cielito Lindo is a retirement home with a difference situated in San Miguel de Allende.
The cost of living in Mexico is considerably lower in Mexico compared to the United States, one of the many reasons why thousands of American retirees flock to Mexico every year.
The majority of people who go abroad for retirement consider Mexico as an ideal destination due to the lower cost of living and the warm climate. Whatever your reasons may be for considering a Mexican retirement, here is some food for thought.
Lake Chapala
Mexico is a beautiful country with kind-hearted people and a warm climate all year round. No wonder then that thousands of Americans retire to Mexico every year especially to Lake Chapala. Although it is possible to find American people in every region of the Mexico, expats seem to be particularly drawn to the area of Lake Chapala, located just one hour from Guadalajara and 25 minutes from the international airport. Lake Chapala is the biggest freshwater lake in Mexico and provides the drinking water for the area's inhabitants. One of the advantages of living around Lake Chapala is the abundance of locally grown food. It's cheaper since it hasn't been imported and, of course the freshness affects positively the taste. Lake Chapala is a relatively short car ride away from major Mexican cities including Mexico City, Puerto Vallarta and San Miguel de Allende. The towns around the lake are popular with expats but Ajijic is the most sought out location for people looking to retre. Currently, about 40,000 expats including Europeans, Americans and Canadians reside in houses on the banks of Lake Chapala.
Cielito Lindo
San Miguel de Allende located in Guanajuato, central Mexico, is home to a gated retirement community that offers a high quality of affordable assisted living to Mexicans and international retirees alike. The name of this retirement community is Cielito Lindo which is Spanish for Pretty Little Sky. Cielito Lindo has the facilities to cater to the precise needs of each individual person: from independent living facilities for people enjoying their retirement; to home visits for those retirees requiring a higher level of assistance. The idea behind Cielito Lindo is to provide an extension for the family home where residents can continue to live their lives to the fullest. For relatives, Cielito Lindo offers strong support services so the family doesn't have to take responsibility for the care of their loved ones. This impressive community offers  retirees with varying levels of dependence to live a full and satisfying retirement in a location that offers tranquility and green space.
Living in Mexico
Americans retiring in Mexico have a variety of options when it comes to obtaining permission to reside in the country. Many American expats choose to come for the winter months when the weather reaches extremely low temperatures in some parts of the US. In this case, they can come to Mexico on tourist visas. American people looking for a more permanent solution however, may do one of two things: they may either apply for work papers if they are planning to work part-time in Mexico; or they may apply for a rentista permit as long as they meet the minimum income requirements.
Moving to another country is always a big decision but for American's looking to maximize their pension, retiring in Mexico offers some very interesting and convincing arguments. Mexico's proximity to the USA means that family and friends are never far away. What's more, buying a house in Mexico is much less complicated than befre with the invention of the internet and the paperwork for purchasing a home in Mexico is, possibly less complicated than it is in the US. If you are looking to rent instead of buying, then you may be interested to know that rental prices in the USA are a staggering 176% higher than in Mexico. The Mexican healthcare system is affordable and the abundance of fresh fruit and vegetables is sure to keep your body in excellent shape. It is also interesting to note that grocery prices in the USA are 51% higher than in Mexico and restaurant prices are 78% higher. Finally, public transport in Mexico is cheap and easy to navigate.
Despite the various positive changes that moving to Mexico can bring to your life, obviously there are many things to be taken into consideration before making the leap. It is advisable to use internet forums to chat with fellow American citizens that are in the same position as you to gain their perspective. There is plenty of information from books that can be found at your local library too. Three excellent books targeted at Americans retiring in Mexico include:
"Choose Mexico for Retirement: Retirement Discoveries for Every Budget" by John Howells and Don Merwin.
"Live Better South of the Border: A Practical Guide for Living and Working" by Mike Nelson.
"Midlife Mavericks: Women Reinventing Their Lives in Mexico" by Karen Blue.
It's a good idea to do your research before making any big decisions so that means lots of reading and ideally a few trips to decide where exactly you want to be in Mexico. A good tip is to select three or four areas of Mexico and focus on them solely to avoid being overwhelmed by too many choices. It goes without saying that a few Spanish lessons before leaving the US would make your life a lot easier on arrival in Mexico. You're never too old to learn a new language!