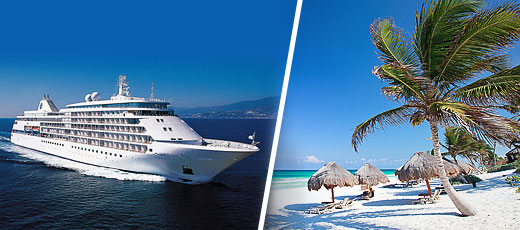 Cruises to Mexico. There are several cruise lines that specialize in Mexican cruises including Princess Cruises, Carnival Cruises and Norwegian Cruises.
Mexico's geographic location makes it a popular cruise destination. The country of Mexico is bordered in several areas by bodies of water, namely the Pacific Ocean, the Caribbean Sea and the Gulf of Mexico. The country's coastline extends to nearly 6,000 miles. Mexico also has two peninsulas, Baja California in the nothwest and the Yucatan Peninsula in the southeast, as well as a variety of beaches.
Mexico has numerous ports where cruises can dock. These include Acapulco, Cozumel, Puerto Vallarta and Cabo San Lucas, among others.
There are several cruise lines that specialize in cruises to Mexico. These include Princess Cruises, Carnival Cruises and Norwegian Cruises.
Mexican cruises provide their guests with sumptuous food and a variety of entertainment options, such as pools and casinos. Mexican cruise lines also offer comprehensive tours of different Mexican locations, such as ancient ruins and civilizations. You can choose from a number of itineraries offered by different cruise lines. Some cruise lines even allow you to customize your own trip, providing you with several options to choose from.
When planning to go on a cruise, it is a good idea to consult an established travel agency. Travel agencies can help you determine the best cruise line you should take and how to make it fit in your budget. A cruise typically amounts to about $100 a day per person. Cruises are usually cheaper in the fall and spring.
If you plan on bringing children, find a cruise ship offering activities for children. It is also important to bring a medicine kit, which contains medication for dizziness, in case you get seasick.
Once you dock, there are numerous activities you can engage in. These include sightseeing, exploration and going on tours. You may also want to try out water sports, such as fishing and snorkeling. If you want to just relax, you can also lounge around Mexico's beautiful beaches.