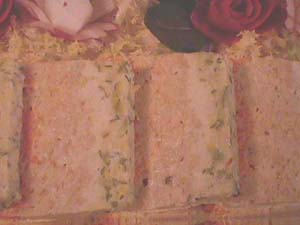 INGREDIENTS
A kilo of courgettes
two kilos of celery
a kilo of carrots
600gr of pouring cream
12 eggs
Half a kilo of hake
300gr of crab
100gr of butter
Salt and pepper
METHOD
First of all grate the vegetables. The vegetables are all cooked separately and then left to cool. Then once the vegetables have cooled beat and add all the eggs apart from three to be used later.
To create the layered effect:mix the hake, butter, three eggs, salt, pepper and the cream.
To create the layered effect: get a deep baking tray or something similar to a loaf tin and make a lyer of 2 centimetres of celery, then another layer of crab, another two centimeter layer of carrots. Cover with foil and bain-marie the mixture for an hour and half at 160ºc.