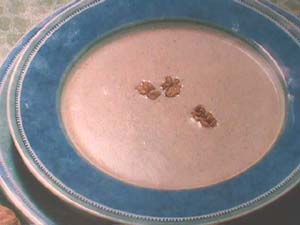 INGREDIENTS
200g peeled walnuts
200g sugar
1.5litres milk
Cinnamon stick
METHOD
The walnuts used to be crushed with a rolling pin, but nowadays an electric grinder is used. However be careful not to turn them into dust.
Heat the milk in a saucepan with the cinnamon, and take it off when it is just at the boil. Immediately add the crushed walnuts, and then put it on to boil again and add the sugar.
Serve cold, but not frozen.
TIME
25 minutes