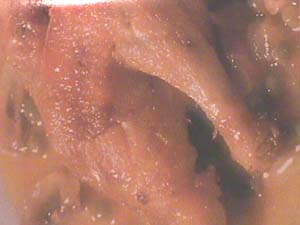 INGREDIENTS
3 spring chickens
250g bacon
24 small spring onions
250g mushrooms
500g peas
1 glass white wine
Posy of rosemary
1 soup spoon flour
2 soup spoons oil
20g butter
Salt and pepper
METHOD
Peel the onions and fry them gently in the oil and butter in a casserole dish. Take the peas out of their pods and add them to the pan, dice the bacon and add it too. Fry them until they are nicely browned, then take them out and drain them well.
Cut the spring chickens in half and fry them in the same oil, turning them until they have browned all over. Take them out and put them to one side.
Put the onions, peas and bacon back in the pan; sprinkle a little flour on them and mix them well. Wash and slice the mushrooms, then add them to the pan with the chicken, white wine, and the parsley. Salt and pepper them, cover the pan, and leave it to cook for 20minutes on a low heat. Keep an eye on it to make sure that the peas don´t disintegrate.
To serve, put the chicken on a serving dish and cover it with its sauce, which should be passed through a conical strainer. Accompany them with the onions, peas, etc.
TIME
1 hour