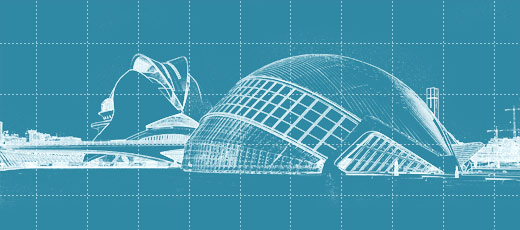 Biographies of the most famous Architects of Spain and Latin America such as Gaudí, Bofill and Calatrava.
Discover the most important works of architecture in Spain: palaces, buildings, houses, churches, cathedrals, stadiums, etc. These masterpieces by Spanish architects form a significant part of the history of architecture.
Great Spanish architects not only left their mark on Spain but on the whole world. Historic Spanish architecture is a lasting symbol of the country´s heritage. As a result, the restoration and renovation of historic buildings is as important as the creation of new public and private buildings and facilities. The maintenance of historic buildings has also become an essential part of most countries' agendas.
However these plans cannot be completed without great architects. They are the true geniuses behind the reforms and new architectural designs in Spain. The most well-known and famous Spanish architect historically is Antonio Gaudi, whose works decorate the city of Barcelona. However, other architects like Santiago Calatrava, Ricardo Bofill and Legorreta are also world renown.
Learn about the famous Spanish architects who have created some of the most modern and original designs in architecture. Their most outstanding works have been exhibited in museums, art galleries and can also be found permanently displayed throughout the streets of Spain.
Related articles