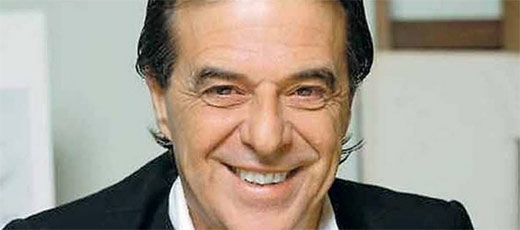 Information about Ricardo Bofill architecture & work. Find out information about the famous and international Spanish architect Ricardo Bofill.
After accomplishing a series of world-class buildings such as Shiseido, in Ginza, Tokyo, the Christian Dior Headquarters, Cartier Headquarters, Rochas Headquarters, Axa Headquarters, Paribas Bank Marché Saint Honoré, all in Paris, The Shepherd School of Music, Rice University, Houston, The Metz Auditorium, France, the Barcelona Airport, The National Theatre of Catalonia, in Barcelona, The New Palacio de Congresos, Madrid, SWIFT Headquarters, near Brussels, Ricardo Bofill has demonstrated his expertise to design flagship buildings all over the world.
Outstanding among the most recent projects designed by the architect is the Donnelley Building, a 55-story granite and glass office tower. Other major projects, such as The Grand (the tallest residential building in the world), Project 2000 (the tallest office building in the world), and Dearborn Centre (Dearborn and Adams) are currently under construction or development in Chicago. His vision of urban design has resulted in many examples such as The City of Antigone (4 million square feet built) in the south of France, Plateau Kirchberg in Luxembourg, Port Praski in Warsaw and The New Castellana in Madrid. Bofill has offices in Barcelona and Paris, and is currently collaborating with prestigious architecture firms in Chicago.
He has a multifaceted, international design team that undertakes projects in collaboration with local architects and engineers for a wide variety of projects, from city planning to interior design. Ricardo Bofill was born in Barcelona in 1939. He studied at the School of Architecture in Geneva, Switzerland. In 1963 he founded a group made up of architects, engineers, sociologists and philosophers, creating the basis for what today is Bofill Arquitectura.