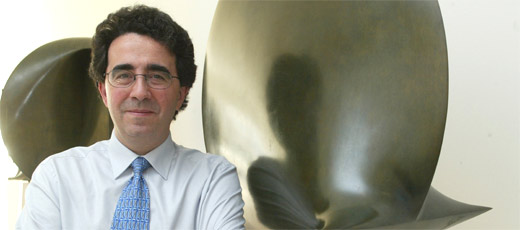 Find out more about Santiago Calatrava, one of the most famous and innovative Spanish Architects.
In 1951, Santiago Calatrava was born in Burjassot, a town located in the metropolitan area of Valencia. Before he was 10 years old, Calatrava began combining his studies with art lessons at the School of Fine Arts in his home city, where he learned to draw and paint. At just 13, he went to Paris as an exchange student. He completed his compulsory schooling upon returning from the French capital, and in 1969, Calatrava registered at the Escuela Técnica Superior de Arquitectura de Valencia (School of Architecture of Valencia). He graduated in 1973 obtaining a degree in architecture. He also took a post-graduate course on urban planning taught by the prestigious architect Juan Carlos Jimenez. Calatrava was interested in classic architectural work. Hoping to broaden his training, he moved to Zurich (Switzerland) in 1975 to study civil engineering at ETHZ (Swiss Federal Institute of Technology Zurich), one of the most prestigious learning centers in the world. There, he earned his doctorate's degree in 1979 and taught classes until 1981.
That same year he opened his first architecture and civil engineering studio in Zurich. His first important project was the Stadelhofen railway station, in the center of Zurich, which was completed in 1983.
Calatrava's style is characterized by esthetic and technological innovation and by organic influences. His extensive engineering background lead him to specialize in large structures, most notably his numerous bridge projects. In 1984, he designed the Bac de Roda bridge in Barcelona, a work that helped him begin to earn international recognition. Other bridges he is responsible for are: the Lusitania Bridge in Merida (1991), the Alamillo Bridge in Seville (1992) and the 9th of October Bridge in Valenlcia (1995).
In 1989 he opened a second office in Paris. From here, he worked on the Railway station at the Lyon Airport. Two years later he set up a third office in Valencia, where he created and managed the Ciudad de las Artes y de las Ciencias (City of Arts and sciences) project.
Calatrava's originality and prestige helped him earn the 1999 Prince of Asturias Award for the Arts. He has received more than 20 honorary doctoral degrees.
In 2003, he completed work on the auditorium of Tenerife. Given Calatrava's international prestige as an architect, the inauguration of the auditorium alerted the attention of the international media including The New York Times.
The technical innovation, the superposition of material and his organic designs all make Calatrava a recognizable, personal, admired and debated architect with his followers and critics around the world, all of whom help prove the importance of his work in modern design.
His Ground Zero projects in New York, the Turning Torso skyscraper in Malmo (Sweden) and a more than 600 meters tall skyscraper project in Chicago, provide examples of his creativity. His bridge over the Gran Canal of Venice is an example of the discussions and debates this unique artist is capable of creating. Santiago Calatrava is a controversial, criticized and award winning figure, who most certainly will never leave us indifferent to his work.