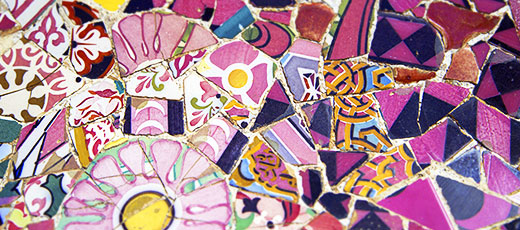 Learn the most famous actors like Banderas or Benicio del Toro.
Spanish art history is very exciting and the first examples of Spanish art go back to the dawn of time. For example, the cave paintings found in the Altamira caves in Cantabria are considered to be the Sistene Chapel of rock paintings and date back over 18,500 years. Today, many works remain in excellent condition despite their age such as the Iberian sculptures from Eastern Spain (the Dama de Baza and the Dama de Elche), the Roman and Muslim art which can be found throughout the peninsula, medieval churches, artwork from the Baroque period and many other examples.
The Spanish artists whose works fill our pages are famous throughout the world.  Spanish painters like Velázquez, Goya, Picasso, Dalí and Miró for their canvases; Spanish architects such as Calatrava and Gaudí for their famous building designs; and Julio González, Chirino and Chillida for their sculptures… All these Spanish artists are known in artistic circles around the world. They are and remain the international ambassadors of Spanish art culture. These artists' works are exhibited both in Spanish museums and in international exhibits.
Discover these Spanish artists and their works and allow yourself to fall in love with Spanish art.
Related articles