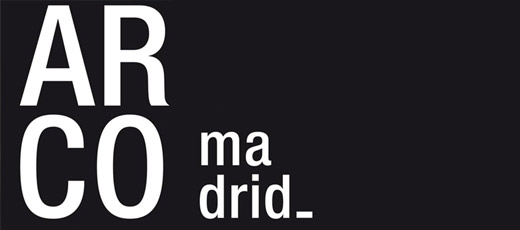 ARCO - Internacional Contemporary Art Fair. Information about ARCO, the world famous internacional contemporary art fair held in Madrid.
ARCO - Madrid, Spain
If you're an art lover, then February is the month to visit Madrid!
Madrid hosts Europe's largest annual contemporary art exhibition, famously known as ARCO. ARCO, which stands for Feria Internacional de Arte Contemporáneo (International Contemporary Art Fair), is a unique cultural event which showcases over one hundred exhibitions from across the globe. This year, the 28th edition of the ARCO exhibition showcased 240 art galleries from 32 countries - and despite the economic crisis, it welcomed over 200 million visitors and registered stable transactions.
ARCO was founded in 1982 by Juana de Aizpuru, an art gallery owner who wanted to introduce Spain to the international art circuit. She continues to actively participate although the exhibition is presently organized by Madrid's Fair Institution, IFEMA. ARCO, an open-public event, is considered to be one of the three most important art fairs in the world where more than 200 galleries are on display and exhibitors worldwide sell their crafted works made with the usual and some unusual materials, to visitors and collectors.
The different artistic multidisciplinary approaches (painting, sculpture, photography, art installations, design, digital, etc.) are always present in each exhibition, allowing you to come upon a wide range of galleries, sculptures, objects, cloths, multimedia creations and other variations. The agenda is completed with special exhibitions, invited artists and live shows.
The central focus of ARCO is always a special guest country, who presents the best of its own art scene to the Spanish and visiting public. Previous guest countries have been Greece, Mexico, Brazil, and Korea, among others. This year's guest country was India, who exposed a total of 50 artists. India's contemporary art, especially the new tendencies coming in from Mumbai and New Delhi, is fast becoming a promising, attractive market within the art world of the XXI century. However, heightening the presence of Latin America has always been a major goal of ARCO, and the fair claims leadership within the international market in regards to the production coming from Latin America and the Caribbean by ultimately consolidating itself as one of the international fairs with the largest sustained Latin American presence in each yearly edition since 1997.
Just like in any business related to the social/entertainment industry, the fair attracts artists, art collectors, art dealers, visitors who are art enthusiasts (and those who are not) as well as its fair share of critics from all over the world, each with varying points of view. Some view ARCO as a point of reference in regards to the artistic market, while others consider it offers pseudoart that is only looking to create controversy. Either way, it is thought that collecting will once again become the new highlight, and ARCO an event not to be missed by culture and art lovers.
Enhance your Spanish language skills when you come to Spain for ARCO. don Quijote will not only teach you the culture, but let you live the culture as you explore the city's "Triangle of Art". It's an area where three of the world's most exciting museums are localised so close to each other, one could visit all three in just one day: The Thyssen-Bornemisza Museum, the Reina Sofia Museum, and the Prado Museum.