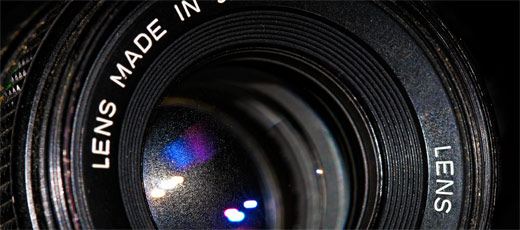 Photography in Spain. Spanish photography and the pictures produced give testimony to the changes that have occurred over the last 150 years of history.
Spanish photography appeared in November of 1838, only a couple of months after the first daguerreotype (first commercially successful photographic process) began to be used in France in January of the same year. Spanish photography and the pictures produced give testimony to the changes that have occurred over the last 150 years of history. Spanish photographers have immortalized kings, writers and scientists. Spanish photos have left historical representations of the Spanish Civil War, the difficult postwar years of hunger, the prisons and repression of the Francoist regime and the young Spanish democracy that emerged afterwards. Like other art forms in Spain, Spanish photography has experienced experimental changes and has been influenced by local customs. In recent years, photography in Spain has experienced great changes and has evolved and adapted to enter into the digital world.
Ouka Leele
Bárbala Allende Gil de Biedma, known as Ouka Leele, was born in Madrid in 1957. Ouka Leele, alongside Pedro Almodóvar and Ceesepe, was a witness and protagonist of the Madrilenian Groove Scene (La Movida Madrileña) movement. Her photographs have been exhibited in important cities worldwide including Paris, London, New York, Tokyo and São Paulo.
Ouka Leele's photography is characterized by a traditional Spanish style combined with many colors. She usually takes the picture in black and white and adds color afterwards. One of this Spanish photographer's most renowned pictures is called the Rappelle-toi Bárbara. In order to take this famous Spanish picture, Ouka Leele had to stop traffic on the Gran Vía (a main avenue) of Madrid. The director Javier Gordon made a documentary called La Mirada de Ouka Leele that details the artist's vision during the period in which she created this famous piece of work.
Famous photographs by Ouka Leele
Rappelle-toi Bárbara, The Kiss, Lemons, Young Hakes, Hairdresser's
Isabel Muñoz
Isabel Muñoz, a Barcelona native based in Madrid, has focused her photography in black and white. This famous Spanish photographer finds her inspiration in anatomical forms and human body parts, flamenco, tango and Asian dances as well as martial art dance styles like capuera. These sources of inspiration show the human bode in a tense and sensual state.
Isabel Muñoz develops her photos using a classical technique. She prepares the photographic paper by soaking it in platinum and then places the negative of the same size directly over the paper. Next she cleans the photograph by hand to set the image.
Isabel Muñoz's photographs can be found on display at the European House of Photography (MEP) in Paris, the New Museum of Contemporary Art in New York or the Contemporary Arts Museum in Houston.
Famous photographs by Isabel Muñoz
Maras, Tango, Ballet Nacional de Cuba, Danza Cubana, Danza Khmer
Ramón Masats
Ramón Masats is another Spanish photographer who is a Barcelona native based in Madrid. He is one of the most famous Spanish photographers and, in addition to his photography, he also produces documentary films. He was a graphic reporter for various Spanish magazines such as the Gaceta Ilustrada and Mundo Hispánico. In 1963 Ramon Masats published a book called Los Sanfermines for which he received the Ibarra award for best edited book.
Ramon's famous Spanish pictures and documentaries are inspired by Spanish customs and portraits. His photography is not intended to serve as a denunciation, but rather as a witness to the society around us. These ideals are seen in his famous picture "Woman painting the floor".
Famous photographs by Ramón Masats
Tierra de Campos, Segovia, El Rocío (Almonte) 1959, El Seminario (Madrid) 1960, Ciudad Real 1965
Joan Fontcuberta
In addition to being a photographer, Joan Fontcuberta is a Professor of Audiovisual Communication Studies at the University of Pompeu Fabra in Barcelona and in Harvard University in Massachusetts. In 1980, he founded the magazine PhotoVision as the editor in chief. The magazine is published in a bilingual Spanish/English format.
Fontcuerta is a Spanish photographer who treats his pictures with technological tools, creating exhibitions that interact with the view. As other modern photographers, he maintains a critical view of reality and often mixes it with fantasy.
His photographs can be found at Centre Georges Pompidou in Paris, the Metropolitan Museum of Art and Museum of Modern Art in New York, the Chicago Art Institute, the I.V.A.M. in Valencia and the Museum of Fine Arts in Buenos Arts, among other places.
Famous photographs by Joan Fontcuberta
El Milagro de la Cefalopodiza­ción, Jardín Costa Lobero, Barcelona, Spain, La Fragua de Vulcano, Micromegas