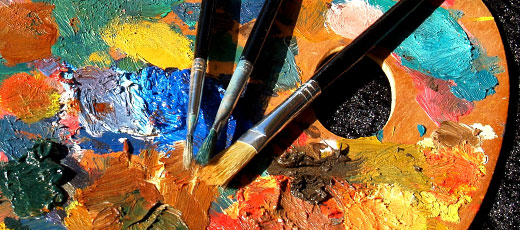 Find out information about the famous latin american and spanish painters such as Picasso, Frida Kahlo, Diego Rivera, Goya, Velázquez & Salvador Dalí.
Sculptures and paintings in Spain represent some of the most valued artistic expressions in the art world. Some of the world's most renowned artists are Spanish painters and Spanish sculptors have also left their mark on society. In fact, Spain has such a strong artistic tradition that Spanish art has become a leading attraction for tourism.
Some famous Spanish sculptors include Mariano Benlliure, Vasco de la Zarza, Juan Bautista Monegro, Alonso Berruguete and many more.
The origins of painting in Spain can be traced back to illuminate manuscripts and mural decorations.  During the 16th and 17th centuries, considered Spain's Golden Age, many famous Spanish painters emerged including artists like Diego Velazquez, El Greco, Francisco Ribera and Bartolomé Esteban Murillo while Francisco de Goya dominated Spanish painting in the 18th century.
Some of the most famous Spanish painters of the 20th century include Joan Miro, Juan Gris, Salvador Dali and Pablo Picasso. Picasso is considered to be the most innovative Spanish artists of the 20th century with famous masterpieces such as his Guernica painting. Picasso's work along with those of other famous Spanish painters are highly regarded and valued by important art galleries around the world.
Las Meninas (The Maids of Honor) by Diego Velazquez, is one of the most important and most viewed Spanish paintings in the world.
There are many more important Spanish painters and Spanish sculptors that have left an impressive legacy in the art world. In this section, we hope that you can find more about Spanish artists and sculptors and learn about them.