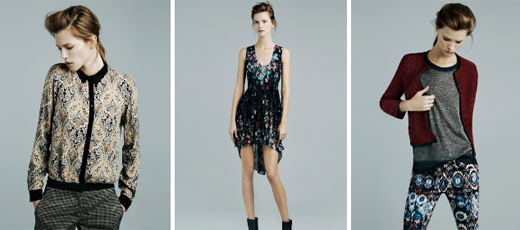 ZARA is a Spanish clothing company based in Galicia, Spain and founded in 1975 by Amancio Ortega. It is the flagship chain store of the Inditex group.
Zara is a name that seems to always come up when people talk about Spanish fashion. It is one of Spain's most famous clothing brands and Zara stores can be found all over the world.
The company was founded in 1975 by Amancio Ortega, a modest Galician businessman who decided to expand his small factory in Arteixo by opening a store in La Coruña. Zara would quickly go on to become a leader in Spanish fashion for young people and the company has experienced continuous growth ever since.
Zara began its expansion within the Spanish region of Galicia, covering the cities of Vigo, Lugo, Santiago and Ourense. This first major spurt of growth all occurred during the company's first 5 years existence.
ZARA in Spain
By the early 1980s, the company began spreading beyond the borders of Galicia to the rest of Spain. In 1986, the brand had opened clothing stores in most of Spain's major cities including Valladolid, Zaragoza, Barcelona, Seville, Valencia, Madrid, Bilbao and Malaga.
Zara currently has 335 clothing stores distributed throughout Spain.
ZARA around the world
In 1988, the company set its eyes on the international market. It had already experienced success among the youth in the neighboring country of Portugal. Portuguese young people would cross the border into Spain to shop in the Zara stores located in Vigo and La Coruña. Zara decided to open its first international stores in Porto, Portugal.
After finding great success in Portugal, Zara decided to take the next step towards establishing itself as an international fashion phenomenon. They decided to cross the Atlantic and open a store in New York, perhaps conscious of the popular notion that if you can make there, you can make it anywhere. The next year, another store was opened in Paris. Once the brand had firmly established itself in these fashion capitals, Zara had truly become an iconic representation of Spanish fashion.
Zara began to expand rapidly in the 1990s. Throughout the world there are currently (as of 2013) 1,763 stores.
Zara is the main company under the corporation Inditex, which owns other brands such as Pull and Bear, Massimo Dutti, Stradivarius, and Oysho. Although these are all textile brands in the fashion industry, they are aimed at different types of costumers.
During the first semester of 2011, Inditex grew a stunning 12%, despite a global recession, with sales of over 6.2 billion Euros.