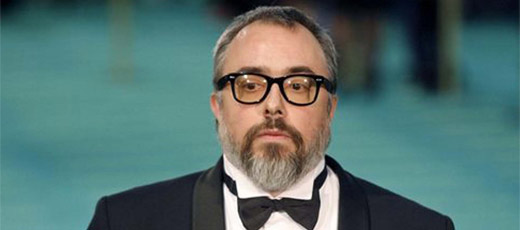 Alex de la Iglesia biography. Find out information about the famous Spanish director Alex de la Iglesia.
Alex de la Iglesia. Film Director
From Franco and the Spanish Secret Service to futuristic Italian robots, Spanish film director Alex de la Iglesia sees comic potential in every facet of life.
Alex de la Iglesia used to be a cartoonist. Which explains a lot. His films are packed with striking colours and blackly funny sketches which move with the jerky frenzy of a comic strip. In person he is friendly and thoughtful but still carries a definite whiff of the mad inventor in the bedroom which all cartoonists seem to possess. Endearingly scruffy in baggy black sweatpants and shirt, he is also wearing those big floppy brown-checked slippers that granddads love.
At 45 years old, Alex de la Iglesia has already had a long and successful cinematographic career which led him to his position as the President of the Spanish Film Academy in Spain. He launched his career with the help of Pedro Almodovar and now has films like: Acción Mutante, El Día de la Bestia, Muertos de Risa, La Comunidad, Perdita Durango, 800 Balas, Crimen Ferpecto, Los Crímenes de Oxford and Balada Triste de Trompeta under his belt.
Alex de la Iglesia has directed some of the biggest names to have appeared in Spanish films including Carmen Maura, Elijah Wood, John Hurt and Javier Bardem, whom have all praised the director.
He is part of an increasingly healthy Spanish film industry growing in recognition outside the country. "As far as film-making goes, Spain is one of the most open countries precisely because we were under a dictator for 40 years. We have finally lost the term españolada [a derogatory name for the lightweight romances churned out in the '50s and '60s] which we deserved at the time because we spent many years in this country boring people to tears at the pictures. Now we have a truly diverse cinema and it's fantastic."