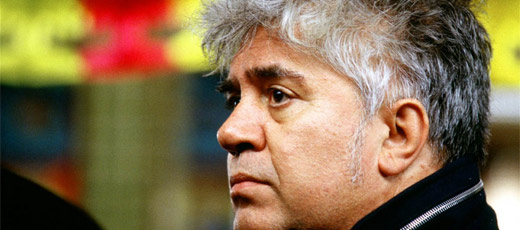 Pedro Almodovar. Almodovar is the most internationally known Spanish film director who propelled the careers of Spain's most influential actors.
Pedro Almodóvar Caballero is the most successful and internationally known Spanish film director, screenwriter and producer of his generation alone. Born September 24, 1949 in Spain; he grew up surrounded by female family members who became the source of inspiration in his future movies when they battled with the machismo of Spanish society of the 1950s and 60s. This led to his fascination with women because "they are much more spectacular to talk about (in a film)."
His idea at first was to make movies about the capacity to act of certain people who are not actors: "As a child, I remembered seeing that quality in some of the women in my family. They faked more and better than men. And through their lies they managed to avoid more than one tragedy. Forty years ago, when I was living there, La Mancha was an arid and machista region, in whose families reigned the Man from his upholstered armchair. Meanwhile, the women really resolved the problems, in silence, having sometimes to lie in order to do so".
All About My Mother
"Against this Manchegan machismo which I remember from my childhood, the women faked, lied, hid, and that way allowed life to flow and develop, without men finding out or obstructing it. Aside from being vital, this was quite spectacular. The first spectacle that I remember seeing was a group of women talking on the patio. I didn´t know it then but this was going to be one of the subjects of my thirteenth film, the capacity of women to playact, to fake". His widely known 1999 movie All About My Mother pays a grand tribute to women, their friendships and ability to renew themselves, winning him the 2000 Oscar for Best Foreign Language film. For this, he is often described as a "women's director" because many of his films have revolved around strong, sympathetic female characters.
By early 1980's, Almódovar had made a name for himself while steadily becoming the leading figure in Madrid's flourishing alternative cultural movement known as La Movida. Today, no longer the kid who sprang from Madrid's anything-goes night life, armed with a hand-held camera, to record the intoxication of Spain's post-Franco freedoms, he has reinvented himself triumphantly as a consummate stylist with a serious touch.
He's propelled the careers of Spain's most influential actors like Penélope Cruz and Antonio Banderas. He even has famous Hollywood admirers tag after him, like the great Dustin Hoffman, who has expressed an interest in working with the director and American actress Glenn Close who repeatedly states she would "love to work with Almodóvar," but her "zero knowledge of Spanish is the only thing keeping her sidelined."
The melodramatic nature of his films has made Almodóvar a Spanish cultural reference within the film panorama whose legacy bears testament to a brilliantly crafted Spanish hard-pop artistic movement.
"I have no objection to my name being used to promote Spanish cinema; on the contrary. I shoot in Spanish, I produce other Spanish-speaking films, I live in Spain and this is my culture"