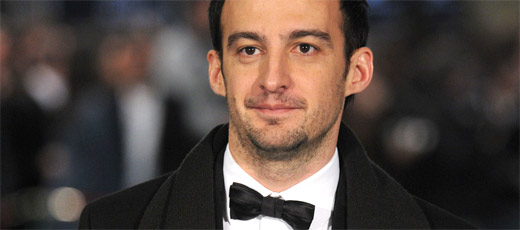 Amenabar biography. Find out information about the famous Spanish director Amenabar.
The Spanish film director Alejandro Amenábar was born in Santiago de Chile on 1st March 1972. When he was one year old his whole family moved to Madrid, Spain, which is where he lives now.
From a young age he was attracted to the creation of horror stories, which led him to study Sound and Image at the Complutense University of Madrid. He didn´t do very well in his studies, and so gave up his degree to start making short films that were immediately recognised by the critics.
The film director José Luis Cuerda (director of Amenece que no es poco and La lengua de las mariposas) discovered Amenábar and produced his first feature film Tesis, one of the most famous thrillers in Spanish cinema. The plot is based on the world of snuff movies and is clearly influenced by Alfred Hitchcock and Stanley Kubrick. It was written by Mateo Gil and Amenábar himself. Tesis won Goyas for Best Spanish Film, Most Original Screenplay and Best New Director.
His second feature film, Abre Los Ojos (Open your Eyes), was also produced by José Luis Cuerda, and stars Eduardo Noriega (Vantage Point, The Devil´s Backbone) and Penelope Cruz (Sahara, Blow). Just as Tesis had been, it was well received by the critics and converted Amenábar into one of the most successful Spanish directors. It was so successful that an American remake was made called Vanilla Sky, starring Tom Cruise, Cameron Diaz, and again Penelope Cruz.
His relationship with Tom Cruise did not end there, as the actor offered to produce Amenábar´s next film, Los Otros (The Others), a film about ghosts starring Nicole Kidman, Cruise´s wife at the time. The film had success worldwide and in Spain won Goyas for Best Film and most original screenplay.
After this Amenábar left the horror genre and tried more realistic genres.
His forth film was Mar Adentro (The Sea Inside), a film that narrates the well-known story of Ramón Sanpedro, a tetraplegic who wants to end his life, and shows his fight for a dignified death. The main character was played by the acclaimed actor Javier Bardem. Mar Adentro was awarded an Oscar and a Golden Globe for Best Foreign Language Film.
His fifth film is Ágora, a historic film based on the first ages of Christianity in Egypt.
Soundtracks
Amenábar himself wrote the soundtracks for his films, and was nominated for the prestigious World Soundtrack Awards, along with Williams, Zimmer and Newton Howard. His soundtracks create the suspense and tension that the film needs, and are all the work of this young author.