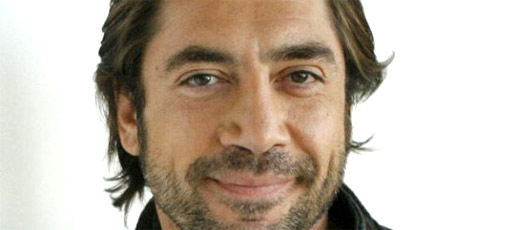 Javier Bardem biography & work. Information about the life of the famous Spanish actor & Oscar winner Javier Bardem.
Like Antonio Banderas and Penélope Cruz, Javier Bardem is a famous star in Spain. His résume holds an extensive filming career due to his talent of giving more than his soul to each role he performs. He was the first Spanish actor to receive an Oscar nomination for his portrayal of controversial Cuban poet and exiled prisoner Reinaldo Arenas in the 2000 film Before Night Falls. A great feat achieved for his first film outside of Spain portraying a role that required him to speak a foreign language (English) with a Cuban accent. However, it was his role as an assassin in the 2006's No Country for Old Men, by the Academy Award-winning American Filmmaking pair, the Coen brothers, which finally won him the well-earned Oscar after years of hard work.
Born Javier Ángel Encinas Bardem on March 1, 1969 in the Spanish Canary Islands, he was raised in mainland Spain, making his film debut at the tender age of 11 in 1980's El poderoso influjo de la luna, a film starring his mother, actress Pilar Bardem. This small role debut was a family tradition: the Bardem clan is a show business family made up of acclaimed Spanish actors and filmmakers who very often appear in each other's films. His grandparents, Rafael Bardem and Matilde Muñoz Sampedro, his own mother Pilar, his brother Carlos, his sister Mónica and his uncle - the great Juan Antonio Bardem, director of the 1957 Oscar nominated Best Foreign Film La Venganza (Vengeance), make up one of the most lauded theatrical families in the Spanish film industry. The Spanish saying: "De casta le viene al galgo" (The greyhound's skills come from its breed) can perhaps best describe Bardem's inherited artistic abilities.
Years later, his strong physique earned him roles in which roughness and sexual drive were the key components to the characters. With director Bigas Luna in Jamón, Jamón (1992) and Huevos de Oro (1993); and with Pedro Almodóvar in Tacones Lejanos (1994) and Carne Trémula (1997), he showed off his strong interpretative skills through "macho ibérico" roles (a Spanish brawny guy) he portrayed in great detail. However, Bardem was able to distance himself from the meaty roles he had been type-casted into by contrasting them against his own sensitive, friendly and cheerful personality. He showed these personable traits in film comedies such as Boca a Boca (1995) and Más que amor, frenesí (1996). Also in dramas like Días Contados (1994) a movie about ETA, a national terrorist group in which director Imanol Uribe gave Bardem the role of a dehumanized drug junkie and in The Sea Inside (2004) a true story directed by Chilean Alejandro Amenábar in which Bardem, in his best role, interpreted real-life Spaniard Ramón Sampedro, a quadriplegic who struggled to attain his own euthanasia.
During the 90's he won some of the important Spanish awards an actor can obtain: Fotogramas de Plata in 1993, Best Actor nominations for the Goya Award in 1994 and 1998, and winning the 1995 for Supporting Actor. Won Best Actor in 1994's San Sebastian Film Festival. Incidentally, the 2 Oscar nominations he received for Best Actor in Before Night Falls and The Sea Inside made Hollywood film producers and directors take notice, showering Bardem with role offers for their films.
Bardem has had the privilege to work with some of today's best directors. Among them are Steven Soderbergh, whom he made Guerrila (2004); Collateral (2002) with Michael Mann; Los Fantasmas de Goya (2006) with Czech director Milos Forman, with British director Mike Nelles in 2007's Love in Times of Cholera and with American filmmaker Woody Allen in Vicky Cristina Barcelona (2008), co-starring Penélope Cruz.
Javier Bardem's own merit earned him admission into the world's history of cinema, all thanks to his uncanny ability to transform and realistically portray characters with strong personalities. He does exactly what an actor is supposed to do: interpret a role in such a way, that even the smallest character detail seems true. He has become one of the most important figures in the history of Spanish cinema, and continues to show us that he is a truly gifted actor who without a doubt, still has a long road of movie-making ahead of him.