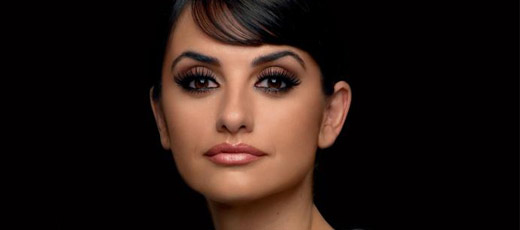 Penélope Cruz biography. Find out information about the artistic life of the famous Spanish actress Penélope Cruz.
Penélope Cruz Sánchez was born in Madrid, Spain, on April 28, 1974. Her father, Eduardo, was a retailer, and her mother Encarna, a hairdresser. They named their daughter Penélope after a song written by Spanish singer/composer Joan Manuel Serrat. The couple has two other children, Eduardo Jr. and Mónica, who is a dancer and also an actress.
A ravishingly beautiful woman, Cruz established herself before age 26 as Spain's most popular actress of her generation. After years of intensive study in ballet and jazz, she broke into acting in 1992. Winning her country's coveted Goya Award for Best Actress was a powerful indication that Cruz is destined to enjoy the kind of extraordinary career -in Spain and abroad- that no other Spanish actress has ever achieved. Cruz and fellow Spaniard Antonio Banderas once presented the Oscar for best foreign film to Spanish director Pedro Almodóvar, for Todo Sobre Mi Madre, which coincidentally starred her in one of the most difficult roles of her career. In this film, she plays a nun who falls in love with an AIDS-infected man and then dies from the disease. Her list of Spanish credits also include Jamón, Jamón and the Oscar-winning foreign film Belle Epoque that turned her into Spain's leading female actress.
In addition, she's appeared in Woman on Top, the romantic comedy about a Brazilian chef who becomes a famous TV personality because of her brilliant cooking and on-screen charisma. Penélope Cruz is also seen in Billy Bob Thorton's film, All the Pretty Horses, where she plays an aristocratic Mexican woman who falls in love with an American drifter played by Matt Damon. She also starred with Tom Cruise in Paramount Pictures' Vanilla Sky, a remake of Cruz's 1997 Spanish film Abre los Ojos (Open Your Eyes), Nicolas Cage in Captain Correlli's Mandolin and with Scarlett Johansson in Woody Allen's 2008 film Vicki Cristina Barcelona.
Penélope had a romance with Nacho Cano, member of the famous Spanish group Mecano, with whom she lived until they broke up and she moved in with fellow actor Gigi Sarrasola, whom she had a short-lived romance. In 2005, she was named one of People magazine's "50 Most Beautiful People in the World." Today, having worked hard to achieve Hollywood success (not easy for a non-English speaker), she is a major Hollywood star on the brink of winning an Oscar and having dated famous actors such as Tom Cruise, Matthew McConaughey and Javier Bardem.
Penelope also speaks four languages: Spanish, Italian, French and English.