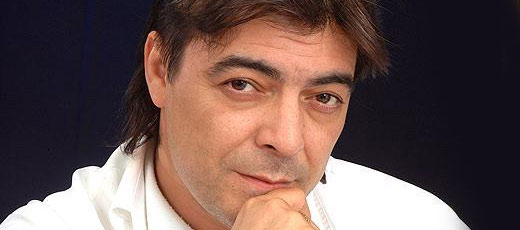 Antonio Canales is a famous Spanish flamenco dancer born in Seville, is considered one of the greatest dancers of all time.
Antonio Canales was born in 1961 in the Triana neighborhood of Seville. He came from a family of artists, which steered his life toward dancing from an early age. He began his formal studies at the National Ballet of Spain, where he was able to work as a soloist, deciding later to make the leap to Paris. In that city, Canales joined the company of Maguy Marin, which opened the doors for him to the world of dance on an international level. While working with Marin's company, he was invited to participate in the Versiliana Festival in Italy.
He headlined in some fifty performances, appearing on showbills with important figures such as R. Nureyev or Maya Plisetskaya. At this point, Canales had become an international dance celebrity.
In 1988, he received the Navisela award in Italy for best dancer. In 1990, Canales was also joint recipient of the Best International Dancer prize in Mexico with Julio Bocca.
The following turning point  came in 1992, when he created his own company with which he offered two choreographies in Bilbao: one was entitled "A ti, Carmen Amaya", which paid tribute to famed flamenco dancer Carmen Amaya  and the other was called "siempre flamenco". These pieces marked a change in direction in the dancer's career, moving from classical and modern dance to the world of flamenco-fusion.
From this period on, Antonio Canales' artistic catalogue features a nearly endless string of works, awards and critical praise for his unique vision of the flamenco arts and dance.
In 1992, the 500 year anniversary of Christopher Columbus' first voyage to America provided a reason for holding a great deal of cultural events all over Spain and America. That year, Canales performed at the World Financial Center of New York, in the Holland Festival and in the Heiki (Tokyo).
His next show, "Torero" premiered in Montreal (Canada) in 1993, after which an extensive and successful tour followed. Just one year later, the show opened in Madrid, where it was so successful that to date, the show has been performed on more 1,000 occasions.
Antonio Canales received the National award for Dance in 1995.
One year later, the show entitled "Gitano" premiered in the Teatro Central of Seville during the Flamenco Biennial Festival celebrated in that city. In 1998, he teamed with the Catalan stage designer Lluis Pasqual to present "Bengues" in the Madrid Autumn Festival. As a result of a commission from the National Ballet of Spain, he created the choreography "Grito", which premiered in New York's city center.
1999 was a good year for Antonio. He had just opened the school that bore his name, his "Fuerza Latina" opened in Avila, he received the Max Award for Best Dance Performer, he filmed the movie "Vengo" and he was given the Medal of Andalusia, his homeland. Nice year!
In 2000, the Theatre Festival of Merida invited him to premiere his "Prometeo" in the Roman theatre in the Extremadura capital city.
Over 2001, he toured Latin American and Spain with "Bailaor". The following year he celebrated the tenth anniversary of his company with the reopening of "Torero". In 2003 he offered a show in Seville that paid tribute to Fernando Villalon called "Ojos Verdes", also receiving another Max Theatre Award for Best Dance Performer.
The choreography "Carmen, Carmela" (2004 )showed Canales' vision of Carmen de P. Merimee. He also took part in the Seville Biennial Flamenco Festival along with flamenco giants such as Paco de Lucia, Tomatito and Eva Yerbabuena. He also participated in the Festival of Classical Theatre in Merida in 2005 with "Sangre de Edipo".
In 2006, he presented "Musical Flamenco Los Grandes" in Las Palmas de Gran Canaria, touring with that show until 2007.
In Caracas, Venezuela he presented in 2009 his personal version of "The House of Bernarda Alba", the timeless play written by Federico Garcia Lorca.
In the last few years, Antonio Canales has worked in Guanajuato, Mexico participating in events related to the bicentenary of Mexico's independence. He has also taught lessons at the Theatre of Madrid, collaborated with the Cervantes institute and continued offering his shows in different European and American capital cities.
Aside from his somewhat stormy personal life, Antonio Canales' almost unlimited creativity and versatility has helped make him an emblematic figure in the history of Spanish dance and flamenco.