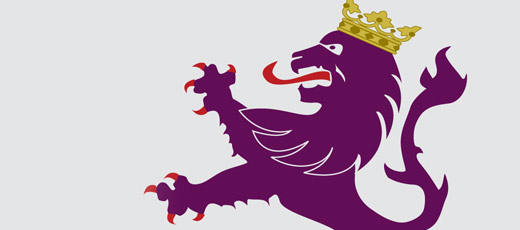 Find out information about the history of the Spanish Kingdom of Leon.
On hearing the word Spain what many people immediately think is sun, sea and sand. This could not be further from the truth. Spain does indeed boast some of the best beaches and destinations for holidaymakers. However, despite this, as some would say, 'superficial' view of Spain, the larger country of the two countries occupying the Iberian peninsula, in actual fact, has a history stretching over centuries. Throughout Spain's history the autonomous region of Castile Leon marks itself as the setting where this history took place. The region itself is made up of two Kingdoms that of Castile and that of Leon. In the coming year, 2010, the Kingdom of Leon will celebrate 1100 years since its founding and therefore important role it has in Spain.
Kingdom of León was an independent country situated in the northwest region of the Iberian Peninsula. It was founded in 910 AD when the Christian princes of Asturias along the northern coast of the peninsula shifted their main seat from Oviedo to the city of León. The dates of 1296 to 1301 saw the Kingdom of León as independent still and after the union with Castile kept as a Kingdom until 1833. By the R.D. of 30 November 1833, the Kingdom of León was considered one of the Spanish regions and divided into the provinces of León, Zamora and Salamanca. In 1978, the Kingdom of León was included with six provinces from the Old Castile in the Autonomous Community of Castile and León.
Situated in the most north-western point of Castile Leon, the province of Leon is one of Spain's treasures and geographically one of the most diverse provinces in the whole of Spain. It boasts mountains covered in snow in Winter - steep cliffs and valleys sheltering lakes and gorges on the one hand, and flat plains watered by Leon's many rivers and streams providing herds with pastures and farmers with land to plant cereal crops on the other. The areas that border with Galicia are characterized by rolling countryside, round mountains covered in forests and picturesque villages.
The city of Leon itself is a lovely place to visit and is known for being a stop on the Camino de Santiago de Compostela. The city's building s have lots of Roman gothic influence. If in Leon, the must see is the Cathedral which is in the Plaza Regla. Spectacular gothic cathedral built in the 12th century with two tall towers covered with beautiful sculptures. Wonderful tall stained glass windows the cathedral is as impressive at night when it is illuminated, as by day. The museum inside the cathedral has an interesting collection of paintings and sculptures.
A true gem of Castile Leon, Leon should be on the list of every Spanish culture lover´s list!