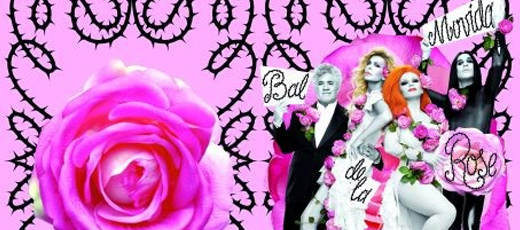 La Movida Madrileña. The cultural movement in Spain was an unplanned phenomenon that took place between 1977 and 1985.
The Spirit of the Spanish 80's
"If you lived in the 80's and remember it, then you didn't live them"
This is the popular saying oftentimes used to describe the explosion of creativity in fashion, theatre, movies, sexuality and nightlife that took over Spain during the 1980's.
Spain changed in the early 1980's. The country found itself in a delicate transition after Dictator Francisco Franco's death and political confrontations were becoming a part of daily life. Spain was suffering from a cultural delay, lagging behind the rest of Europe and experiencing difficulties in catching up. However, Madrid's newly elected Mayor Enrique Tierno Galván and King Juan Carlos I brought democracy and freedom, leading the country to experience its first cultural movement of freedom in the streets – freedom from oppressions, and where outside influences and growth occurred after decades of isolation.
The movement was an unplanned phenomenon that took place between 1977 and 1985. It is perceived as one of style over substance, an explosion of pent-up yearnings for freedom during the transition period in which the implementation of a punk/new wave subculture, fashion, and sexual revolution took place. Although it was called the Madrid Movement, it was not a phenomenon pertaining solely and exclusively to the Spanish capital city. It also occurred in cities such as Vigo, Barcelona, Bilbao, Sevilla and many others, who had their own movidas. The nightlife slang of the time contained the expression "¿Dónde está la movida?" – "Where's the action?"
La movida was an era of expression with pop and underground music, comics, captioned photo-novel strips, blatant marketing, movies and extravagant designs. Everyone had glitter-covered bodies, exaggerated makeup (even the guys!), leather jackets and crazily styled multicolored hair. It was an era of punks, glams, rockers, the abuse of alcohol, drugs, sexual experimentation and other things. The post-Franco dictatorship TV program La Bola de Cristal (the crystal ball) tackled difficult topics with a particular punk rock style. The pop music in Spain seemed to be a poor copy of the musical progressive scene of the Anglo world or the political oriented protest singers. The only exception was rock urbano (urban rock) which brought a little bit of freshness to the dull musical panorama. Famous bands of the time were Mecano, Alaska, Radio Futura, Paraíso, Kaka Deluxe, Burning, Gabinete Caligari, Nacha Pop, and Hombres G. Some of them are making strong comebacks today.
Pedro Almodóvar, La Movida's best known figure and presently an award-winning film director whose films often make reference to the era he experienced as an experimental 80's Spanish punk, clarifies:
"It's difficult to speak of La Movida and explain it to those who didn't live those years. We weren't a generation; we weren't an artistic movement; we weren't a group with a concrete ideology. We were simply a bunch of people that coincided in one of the most explosive moments in the country."
Today, La Movida is an interchangeable term for hedonistic partying and its impact and spirit still lives on in Madrid's Malasaña neighbourhood, the mythical place where it was first born. People from all walks of life still frequent the Plaza Dos de Mayo and the surrounding areas of bohemian and spunky bars. Many of the nightlife premises offer live music paying particular homage to the era. All in all, La Movida was something extraordinary to those who lived through it and for the ones that came after, mainly because culture is just that: to express, create, grow, and most of all, be free.