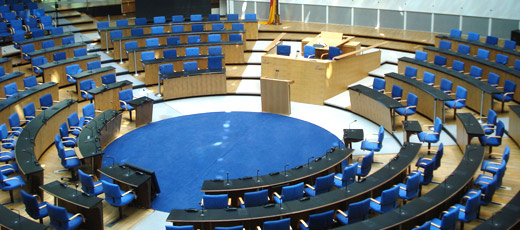 Here we present you the history of Spanish Democracy from the death of Franco to José Luis Rodriguez Zapatero.
Appointed by the newly crowned King Juan Carlos, Adolfo Suárez became the leader of a transitional government. The military rearguard of the government was gradually replaced by younger political leaders as the way was paved for the elaboration of a new constitution, finally approved in 1978.
Spain would then ruled by a constitutional monarchy, following the model of the United Kingdom and divide into 17 territories with varying degrees of self-goverment, known as Comunidades Autónomas.
The Spanish Communist party (PCE) was legalized in April 1977, following its leader's acceptance of the monarchy.
In 1981 the military tried to regain power, staging a coup d'état on the 23rd of February which proved unsuccessful. In the general elections of 1982 the Socialist party (PSOE) headed by Felipe González obtained an absolute majority. During successive Socialist terms of office, Spain became a member of the European Economic Community (EEC, which in 1992 would become the European Union), and of the North Atlantic Treaty Organization (NATO).
In the general elections of 1996 the Spanish voted conservative and Partido Popular (PP) came to power, further consolidating the young democracy. José María Aznar would be the next Spanish president. In the following years the country has strengthened its position in the international arena, proving to be a modern country fully integrated within the European community.
On March 11, 2004, three days before the Spanish general elections, Madrid was attacked by the terrorist group Al-Qaeda provoking a drastic and unexpected change in the voting tendency. The Socialist Party would come to power again, this time headed by José Luis Rodríguez Zapatero.
Zapatero's government attempted to introduce advanced social changes but after the second term of his government, due to a strong economic crisis, his popularity diminished greatly. This, along with popular movements of social unrest such as the 15M movement, led Zapatero to convoke elections towards the end of 2011. In December of 2011 Mariano Rajoy of the Partido Popular became the new Spanish President.