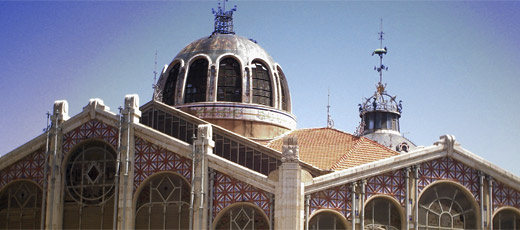 The Lonja de la seda, or Silk Exchange of Valencia is a masterpiece of Late Gothic architecture style in Spain. It is an UNESCO World Heritage site.
Towards the end of the Middle Ages, the merchants of Valencia built one of the most emblematic buildings of the city: La Lonja de la Seda, or the Valencia Silk Exchange. They needed a building for meetings and business, much like in modern stock exchanges. At the same time, they wanted La Lonja Silk Exchange to be a public symbol of their power because the merchants now represented an important social class. Previously the higher classes had been limited to nobility and clergy members with their impressive palaces and churches.
During this period, the cities of Aragon competed with the Italian republics of Venice and Genoa for Mediterranean trade. These golden years lasted until discovery of America moved the majority of maritime trade to other ports.
La Lonja de la Seda, or "Llotja de la Seda" as it is called in the Valencian language, was built from 1482 to 1533. The main highlight of the building is its grandiose Trading Hall (Sala de Contratación) with its elegant and harmonious columns. The Lonja de la Seda was built in a late Middle Age gothic architectural style in a time when medieval Mediterranean trade was about to be replaced by Renaissance Atlantic trade.
La Lonja de la Seda, or Valencia Silk Exchange, was declared a UNESCO World Heritage Site in 1996 for its beauty and historical value.