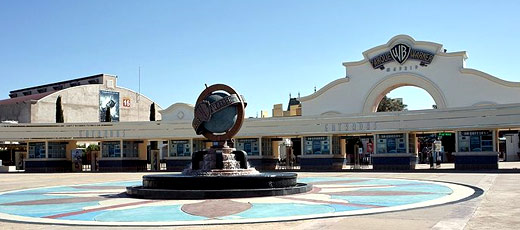 Spain has a wide range of theme parks as well as aquatic water parks throughout the country. Learn more about them
Spain is a popular tourist destination and known throughout the world for its culture, siestas, bullfights, fiestas, tapas, cuisine, beaches, sun and fun! With its vibrant nightlife, historical sites and animated sporting events, Spain appeals to tourists of all types. The country also boasts some of the best theme parks in all of Europe, where you and your family can fly through the air at supersonic speeds, hurdle down roller coasters, watch spectacular shows, or zip down waterslides to cool down from a hot summer's day.
Major Theme Parks in Spain
Isla Mágica (Magic Island) - Seville
In the heart of historic Seville, in an area called La Cartuja Island, a magical universe awaits you and your family: Isla Mágica.
Look forward to discovering 16th century cities featuring knights, rogues and merchants as well as Amazon rainforests, pirates, shows and games. Each zone focuses on a new adventure: roller coasters, waterslides, free fall towers, audiovisual shows and visits to fortresses, galleons and carnivals.
For families with young children, there is a specially designated zone with slides, merry-go-rounds, Ferris wheels and other activities.
Do not miss your Isla Mágica theme park experience the next time you visit the beautiful Andalusian city of Seville. Also check out La Giralda Tower and, if you come in April, you can also enjoy the Seville Feria!
Parque de Atracciones de Madrid
Madrid is home to various theme parks and water parks. The Parque de Atracciones de Madrid theme park is located within minutes from the center of the Spanish capital. This theme park in Spain features 40 exciting rides and attractions.
Roller coasters such as Abismo (Abyss), Tarantula, and Tornado are legendary rides that will take you to speeds of up to 100 km/h and hurl you through loops and turns. La Lanzadera is not for the faint of heart, this attraction drops you 63 meters free fall in 3 seconds! Another popular ride, Las Cadenas, features swings that hang from long chains and "fly" in circles. The park also boasts exciting water rides such as Los Rápidos (The Rapids) and Los Fiordos (The Fiords) that are sure to cool you off on a hot day.
After all that excitement, the Parque de Atracciones de Madrid offers a tranquility area with relaxing rides and children also have their own attractions as well.
While in Madrid, don't miss Madrid de los Austrias, the historic area of the Spanish capital filled with 16th and 17th century buildings.
Terra Mítica - Benidorm
The Terra Mítica theme park is in the town of Benidorm in Alicante and offers a delightful journey through the cultures of the Mediterranean.
The theme park is divided into 5 zones based on Mediterranean civilizations: Egypt, Greece, Rome, the Iberian Peninsula, and the Mediterranean Islands. To ensure you experience these cultures, the theme park employs 300+ actors and specialists to provide an authentic atmosphere and entertain.
There are 25 rides divided between the different civilizations including the longest roller coaster in Europe, a free fall attraction, water-rides and a giant swinging pendulum that reaches speeds of up to 90 km/h.
Warner Brothers Park - Madrid
The Warner Bros Park is located 25 km southeast of Madrid and brings to Spain all the magic and razzle-dazzle of Hollywood. It is divided into five areas: DC Super Heroes World, Cartoon Village, Old West Territory, Hollywood Boulevard and Warner Brothers Studios.
In Warner Brothers Studios you can enjoy action-packed live shows and behind the scene film secrets. Kids will get a kick out of meeting Bugs Bunny, Donald Duck, Tweety Bird and other characters in Cartoon Village. In Super Heroes World and Old West Territory you can ride massive roller coasters and exciting aquatic rides.
After an spectacular day at the theme park in Madrid you will be surely be tired. So if you are looking for a more relaxing activity, check out Madrid´s Prado Museum.
Tívoli World - Benalmádena, Costa del Sol
Tívoli World is a theme park with more than 30 attractions located 10 km from Fuengirola in Malaga, Spain. In the East Plaza you will discover the American Wild West featuring exciting shows and games; and in West Plaza learn about Spanish folklore and enjoy flamenco performances.
Universal Port Aventura - Salou, Costa Daurada
Universal Port Aventura, unquestionably one of Europe's most outstanding theme parks, is located in Salou, about one hour by car from Barcelona.
Journey through fun and adventure packed themed areas such as Mexico, the Wild West, Spain's Catalonia, Polynesia and China. Each area features themed rides, bars, shops, live entertainment and attractions where you can discover Mexico's Spanish colonial remains, the scenery of the Wild West, a Mediterranean port in Catalonia, Polynesian folklore and the Great Wall of China.
Port Aventura is part of the Universal Mediterranea Resort which includes 2 hotels and the Costa Caribe Aquapark complex, where you can get wet in a wide range of water attraction.
Water Parks in Spain
Aqualandia - Benidorm
Aqualandia is a water park located in Benidorm in Alicante, Spain, next door to Mundomar, an aquatic animal park. Aqualandia is home to 27 waterslides, 14 pools and 10 play areas. Among the waterslides is Spacemaker, the tallest plummet slide in the world which takes riders up to speeds of 100 km/h.
Aquopolis Water Park
Aquopolis water parks have 7 parks in Spain: Costa Daurada, Alicante, Huelva, Valencia, Seville and 2 parks in Madrid.
The Aquópolis in Villanueva de la Cañada in Madrid is one of the biggest water parks in Europe.
Have a refreshing and fun summer in any of the Aquopolis Water Parks where you can experience super slides, black-holes, zigzags, rapid rivers, adventure lakes, wave pools, children's areas and relaxing sun-bathing within this aquatic theme park.
These are just some of the amusement parks and adventures that you can find in Spain, where everyone is guaranteed to have loads of fun!